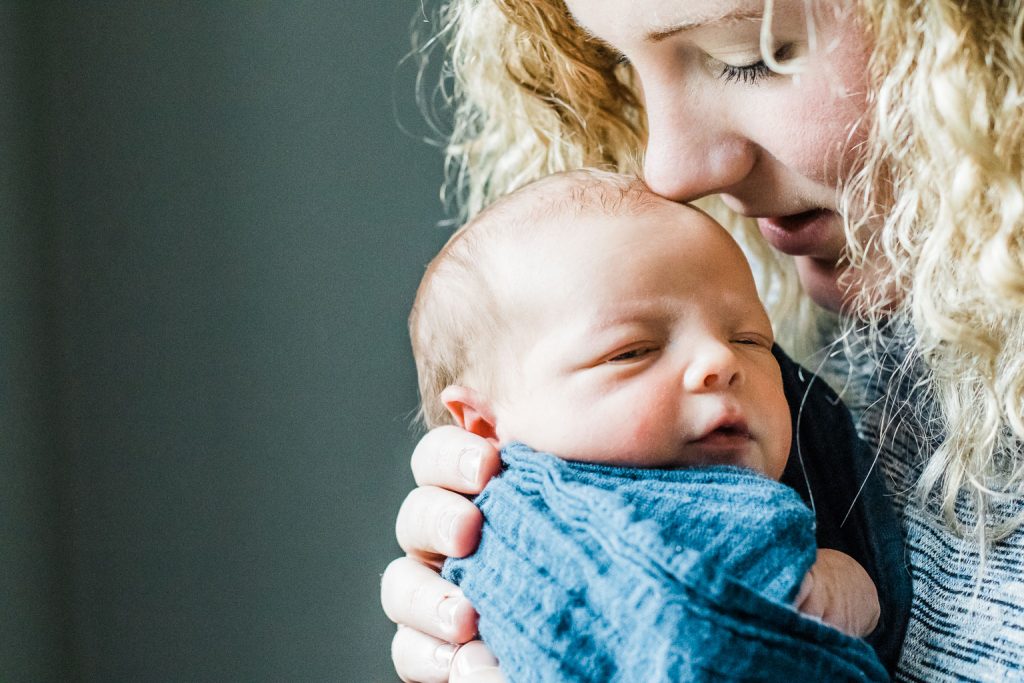 this is what i'm all about
You guys I am such a nerd! Seriously. I'm sitting here trying to figure out a way to put the way I feel about photos into words without sounding like a total cheeseball.
I've been taking pictures for a long time but they took on a whole new meaning for me when I suddenly lost a dear friend. The pictures I had of our memories were instantly priceless. My perspective changed and I learned that even the most ordinary day is precious and the smallest details worth remembering.
Photos are like magic. They have the power to take us back to a moment, remember a feeling, and tell a story. I believe they even have the power to strengthen our families in the hard moments when it feels like it's all falling apart by reminding us of what matters most and the things that hold us together.
That is what I'm all about. Storytelling. And I'd love to tell your story because your everyday story is precious too. So, how do you want your story told? I offer two different photography experiences, lifestyle and documentary.
LIFESTYLE
The lifestyle experience is probably the closest to what you're used to; coordinated outfits, outdoor/studio-esque location, and semi-posed. If you need a portrait to hang on grandma's wall, this is the session for you. We'll get a combination of classic portraits and candid moments that tell your family story of love, laughter and quirkiness.
DOCUMENTARY
As for the documentary experience, think photojournalism. These sessions are focused on telling the authentic, raw story with absolutely no alterations or interventions. Birth stories are probably what you're most familiar with but there are so many other possibilities. I also love Day In The Life sessions which are basically me chilling with your family for 4+ hours on a perfectly, ordinary day (see an example here). Other possibilities include family outings, vacations, parties, reunions, etc.
WE SHOULD DEFINITELY HANG OUT IF...
You believe the most ordinary days hold the very best stories.
01
Family is your everything.
02
You believe parenthood is the sweetest gig you'll ever get.
03
You just know you're going to ugly cry when you meet your babies for the first time (or maybe you already have).
04
You have a shelf full of family yearbooks (or will someday).
05
You know the value of the little things; like giggles, ice cream, and cuddles.
06
You're constantly running out of space on your phone cuz it's chuck full of photos!
07
You know that today is a precious gift.
08
You know the toys on the floor, smudges on the walls, and crumbs on the counter are what make it a Home.
09
Bonus points if one of your family members is furry and likes to lick your face. 🐶
10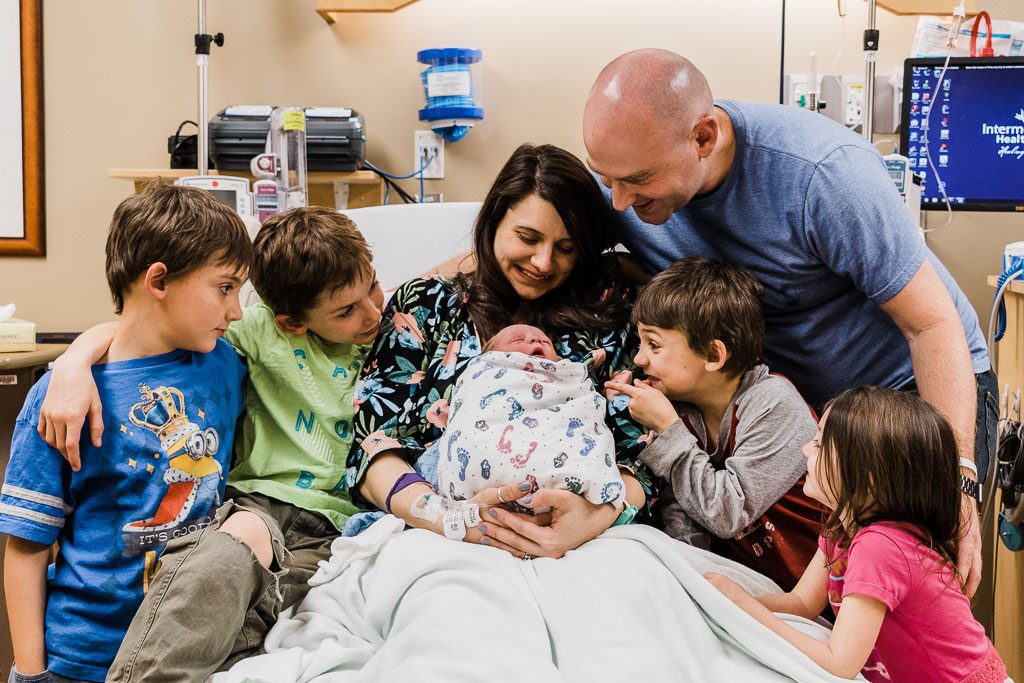 "MAREN WASN'T JUST OUR PHOTOGRAPHER, SHE WAS PART OF OUR BIRTH TEAM."
This was our fifth baby. The first four births were very private which was beautiful but looking back on the candid photos taken by relatives we cherish them but there were so many missed moments. I decided I really wanted to document our whole birth journey this time and I am so glad we had a birth photographer!
Maren was the perfect blend of professional and personal. We met casually over hot chocolate and chatted about ourselves, families, and previous births. We also thoroughly discussed the experience and what moments were most important to me like Jason supporting me through labor and the first time I held my son.
Maren wasn't just our birth photographer, she was part of our birth team. She made us feel so loved, jumped in to help with pressure points, and even brought us a cute little baby gift! She worked with hospital personnel without any complaints and knew all the right angles. No need to worry about feeling awkward or uncomfortable.
Our photos are priceless because they are once in a lifetime memories – these are moments that you can never repeat and we didn't have to stress about missing a single one! I've loved sharing my photos with family and I cannot wait for the day I can share with my son his first breaths.
Natashia & Jason | canaryjane.com | Birth Clients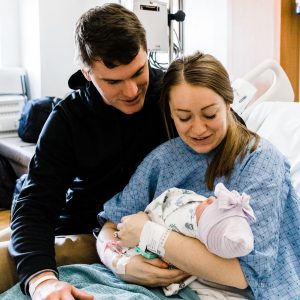 "IT WAS A RELIEF TO BE ABLE TO RELAX AND TRUST THAT MAREN WAS CAPTURING IT ALL FOR US!"
I always wanted to work with a birth photographer but Marcus was on the fence, he thought it would be weird. But it was important to me because I wanted to
capture the special moments just minutes after becoming a mother and being able to really hold on to those feelings forever! I was losing hope that I could find someone affordable and capable of capturing the quality images I dreamed of. Then I found Maren, I loved how crisp and clear her work was and her overall style. She saved the day and has done more than both Marcus and I could have imagined!
We loved working with maren because she was easy going, fun, bubbly, and kind. We just laughed and had a good time. She even converted Marcus, he LOVES looking back on those photos and so do I!
It was a relief to be able to relax and trust that Maren was capturing it all for us! Both Marcus and I were able to just enjoy obsessing over our new little addition and not worry about getting it on camera!
Maddie & Marcus | Birth Clients
investment
IS PHOTOGRAPHY REALLY AN INVESTMENT?
in·vest·ment
/in'ves(t)mənt/
noun
a thing that is worth buying because it retains or increases value over time.
Value of Photography Over Time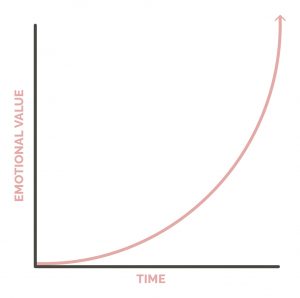 *Based on actual data 😉
Family Feud
Besides people, name something you'd try to save if your house was on fire.
Survey says….
1 – PETS – 29 (of course!)
2 – PICTURES – 25
Photography is a lot of things, but most of all, it's an investment. You are investing in your memories, you're investing in your story, you're investing in me (the story teller!) I specialize in offering something for everyone. I've bundled my most popular offerings for your ordering convenience, although I also offer a wide variety of add-ons for those wanting a more customized experience!
the maren elizabeth collections
LIFESTYLE SESSIONS
Begin at $200
DOCUMENTARY SESSIONS
Begin at $250
I look forward to the possibility of providing you with unforgettable photographs from this season of life. Inquire to receive immediate access to my full 2018-2019 pricing & information guide.