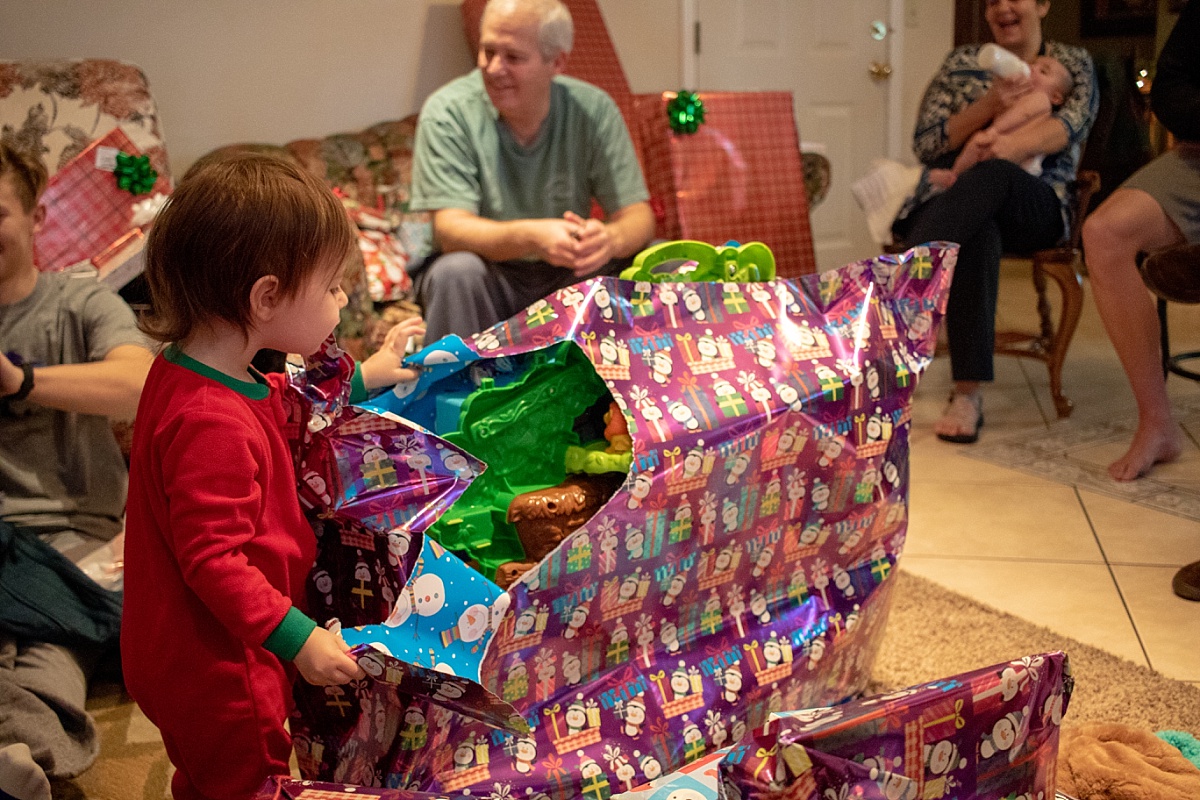 Gift Ideas for 18-Month-Olds | Merry Christmas Emi
Gift Ideas for 18-Month-Olds | Merry Christmas Emi
Gift ideas for 18-month-olds from Emi's first real Christmas, you know, where she had some understanding about Santa and presents. She was also just old enough to show a preference about which toys she wants to play with making the stakes even higher. If she didn't like what we got her, we'd find out real quick because it'd sit in the corner untouched.
Gift giving is one of my love languages. It's one of the ways I receive love but it's the number one way I show love to others. That makes birthday and Christmas presents a HUGE deal for me! I spend a lot of time thinking about what the perfect gift for each member of my family would be.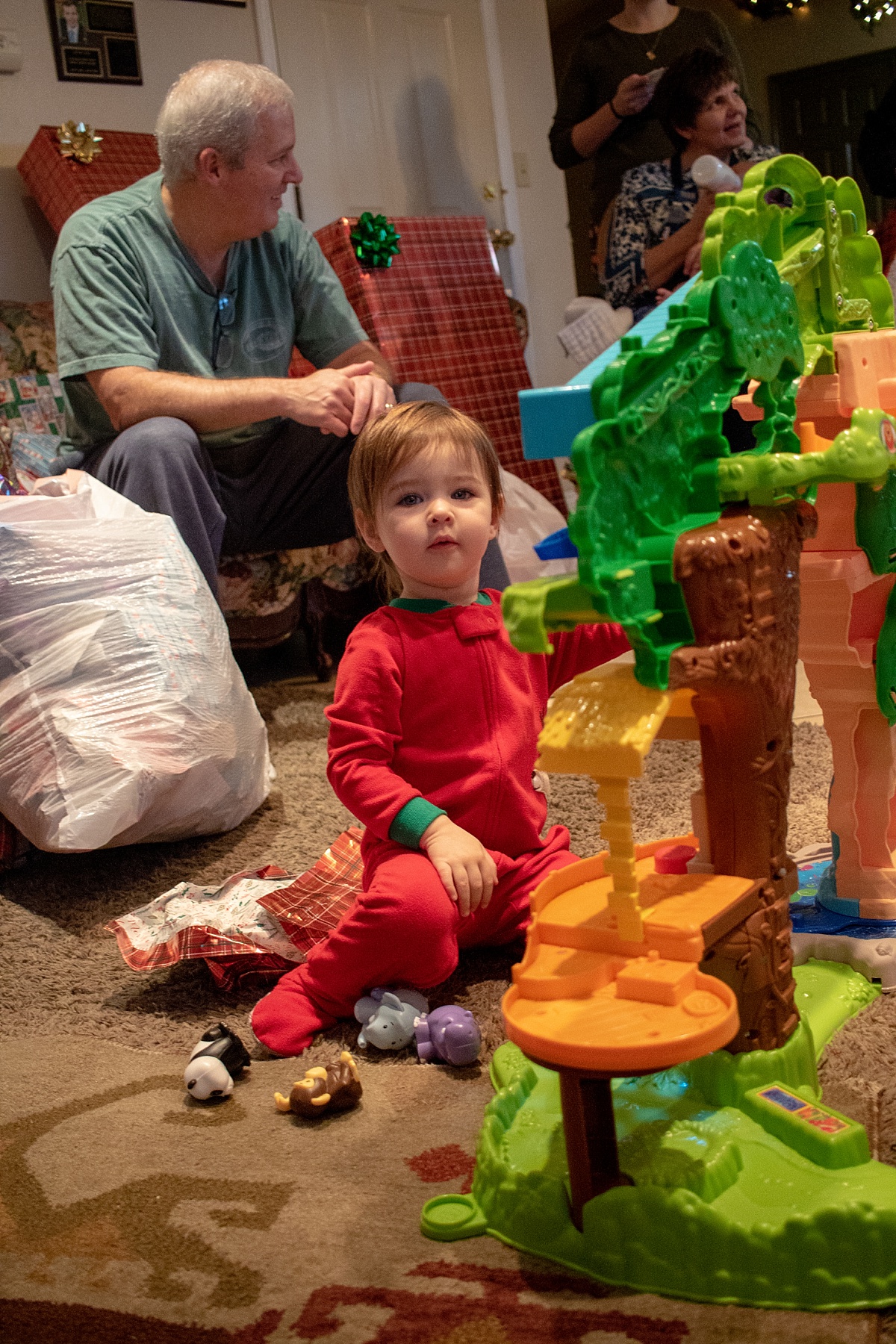 I knew that I wanted Emi's gifts to meet the following criteria:
QUALITY: High quality toys that would hold up over time.
AGE APPROPRIATE: I wanted her toys to be developmentally appropriate to keep her challenged and engaged now as well as throughout the year.
REPLAY VALUE: Toys that would hold her interest, preferably all year or longer.
NON-BATTERY OPERATED: In general I prefer non-battery operated toys to encourage imagination. I also find kids get tired of battery operated toys faster than non-battery operated toys.
A year later and we did pretty good! Here's what we got her and how it's held up over the last year.
Gift Ideas for 18-Month-Olds
1. Play kitchen
My first gift idea for 18-month-old's is a play kitchen. I knew I wanted to get Emi a play kitchen from the beginning. We'd served in the nursery at our church taking care of toddlers ages 18-months to 3 years while their parents attended Sunday school and other meetings. Play kitchens were always a HUGE hit and something the kids would come back to week after week.
The only question was which one would be right for our home and Emi? We originally purchased one of those bulky plastic models but I couldn't get over how much visual clutter it added to our space. We ended up sending it back and opted for an Ikea Kitchen and I'm so glad we did!
QUALITY:
Ikea is of course renown for their quality and the natural wood and modern farmhouse design means it adds to our decor rather than detracts from it. A year later and its held up great!
AGE APPROPRIATE:
The play kitchen is probably my favorite gift idea for 18-month-old's because it's developmentally appropriate for years! As she grows her play will get more intricate and her pretend creations will be more logical. Bottom line, she'll be playing with this for several years, my guess would be at least until she's 5. In fact her 6 year old cousin asked for a play kitchen for Christmas this year because she's loves playing with it at our house so much!
REPLAY VALUE:
Emi plays in her play kitchen every single day. 100% on replay value.
BATTERIES:
The Ikea play kitchen does require some batteries that turn on lights so the burners appear like they're hot. This kind of battery operation doesn't really bother me since it just adds that little bit of realism.
2. Kitchen Accesories
To go along with the Ikea kitchen we got several accessories to enhance her play experience. I'm a huge fan of the Melissa and Doug brand so we got their toy pots and pans set,  salad set, and their felt sandwich set. We also got this dishes cleaning and dry rack set.
QUALITY:
Melissa and Doug always make excellent quality toys and these sets have been no different. I specifically chose the salad set because it includes a knife, cutting board and cut-able veggies. I think my least favorite was the felt sandwich set because the felt tends to pick up tons of dog hair as it's played with around our house, I think if I could do it again I'd opt for the wood sandwich set. Luckily the felt are machine washable and clean up nicely.
AGE APPROPRIATE:
Just like the play kitchen, these accessories are perfect for 18-month-old's to begin role-playing with and will stay relevant for years!
REPLAY VALUE:
Emi still cooks up all sorts of sandwich and salad creations for us every single day and it's also a favorite among friends and cousins of many ages who come over to play and will be around for many years to come!
BATTERIES:
No batteries required!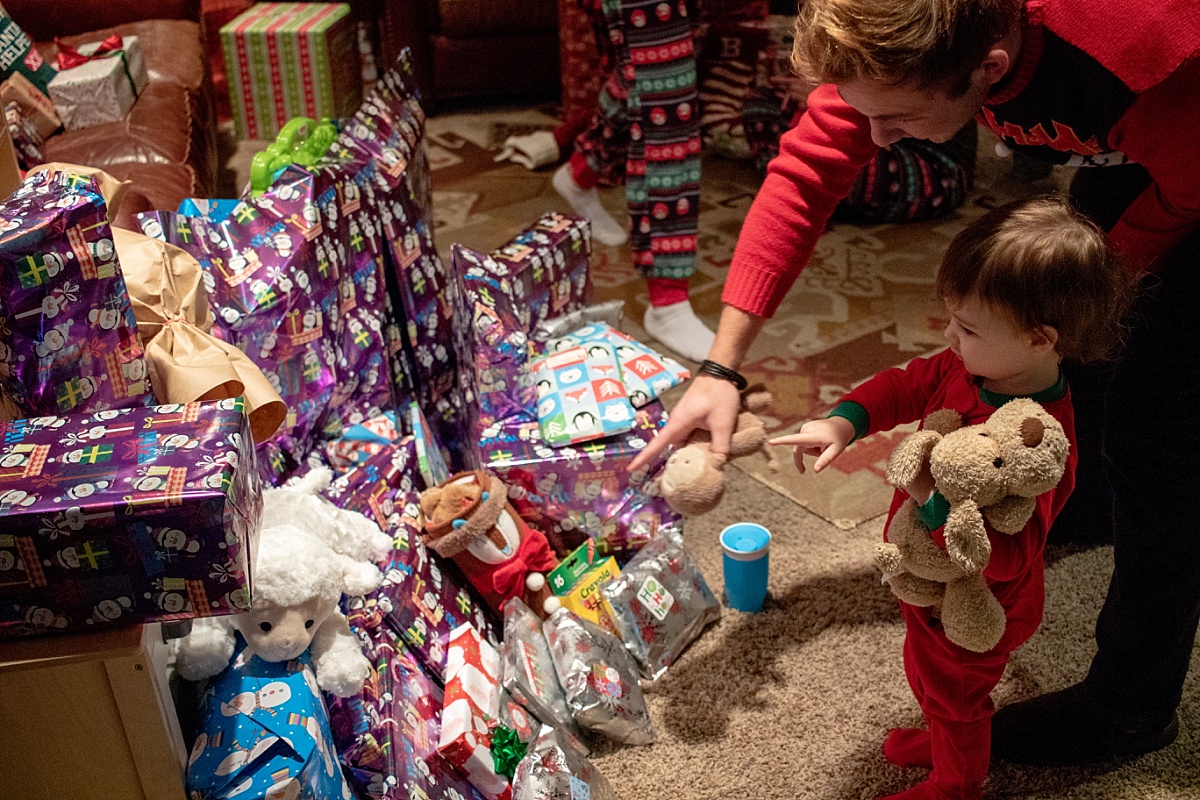 3. Melissa & Doug Chunky Puzzles
One of the first toys I remember playing with were wooden puzzles that my mom still has lying around and I thought something similar would make a good gift for Emi. Like I said, I'm a Melissa & Doug fan and had seen their chunky wooden puzzles around and loved them! We ended up getting the wild safari, shape, farm, pets, sea creatures, and insects puzzles from Target. Emi's always been an animal fan so we opted for puzzles that featured animals, though they do have puzzles that appeal to other interests like tools, trucks, etc.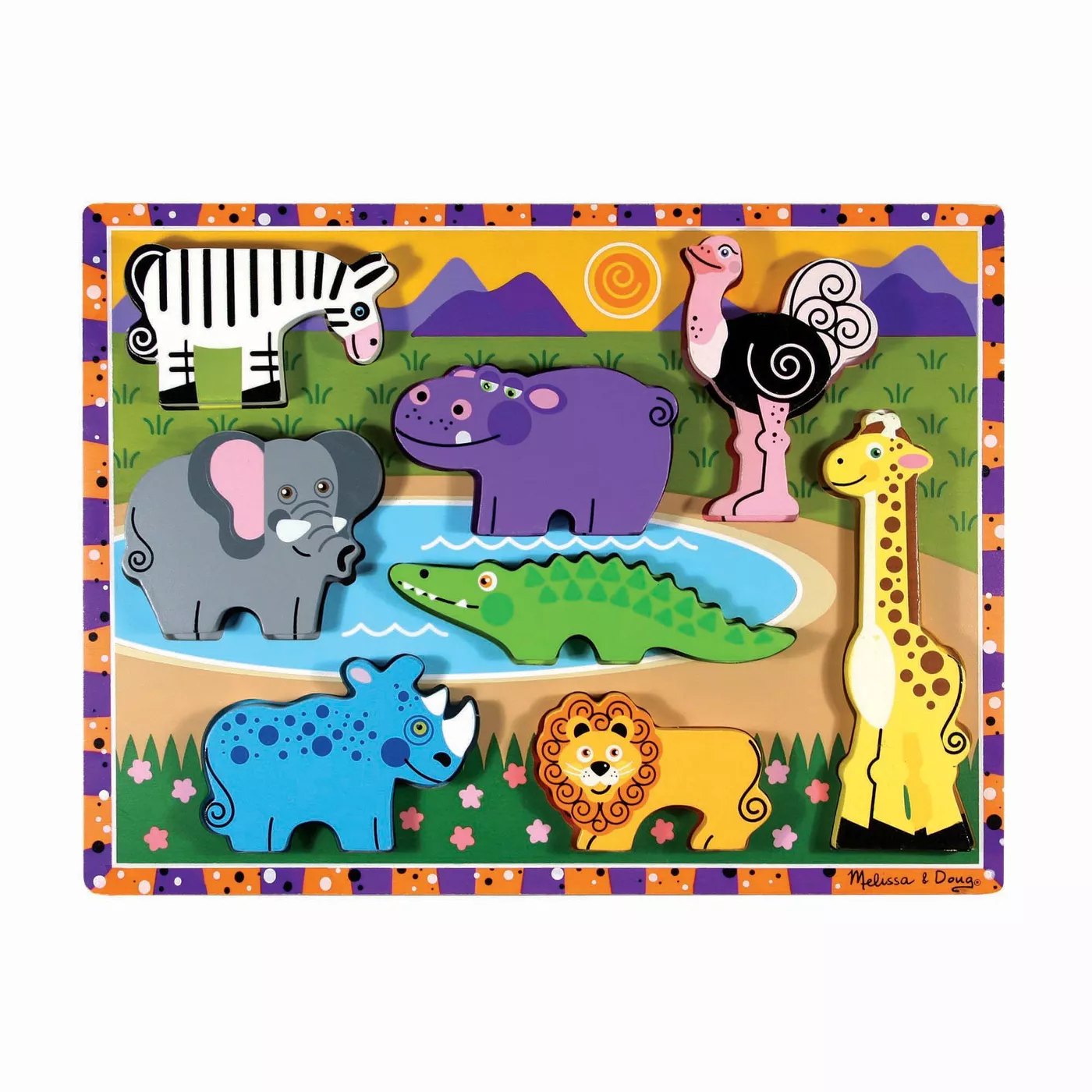 QUALITY:
These are great quality puzzles and will be around for many more years and hopefully more children. The paint did scuff a little since Emi would rub the pieces against each other as she tried to get them into their place.
AGE APPROPRIATE:
These puzzles were another HUGE hit! Because the picture underneath the pieces matches the pieces exactly she was able to figure out where each piece went on her own. At first it was challenging for her, we'd only pull out one puzzle at a time so she wouldn't get overwhelmed. As she got better at it we eventually pulled out all six at once and she had to sort through the pieces to find the right ones for each puzzle.
REPLAY VALUE:
There were months where Emi played with these every single day. Because the pieces are chunky they can stand up on their own and Emi would sometimes begin acting out imaginary scenes with them making these super versatile as well. She only just recently lost interest opting instead for a more complex floor puzzle. I went ahead and put these into storage to make room for new toys this Christmas but we definitely got our money's worth.
BATTERIES:
No batteries required!
4. Little People Safari and Jeep
While we were visiting family for Thanksgiving, Emi's aunt Mariah let her play with some of her Littlest Pet Shop toys. Emi was having so much fun but they were a little too small for her to play with unsupervised and unaided. But watching her play with them made me want to get her something similar but more developmentally appropriate.
We settled on the Fisher-Price Little People Share & Care Safari and the Observe & Learn Safari Vehicle.
QUALITY:
10 out of 10 on quality for this toy. Fisher-Price makes excellent toys and I especially love their Little People line. My only complaint is that the safari was a bit bulky and hard to store but we lived in apartments and with family so our storage space was limited.
AGE APPROPRIATE:
I was hoping this toy would something like Emi's first doll house, somewhere she could use her imagination, act out roles, and tell stories. It was all that and more! The figurines are perfectly sized for little toddler hands and Emi loved to push the buttons and dance to the music. The vehicle was a great addition to the set and she had fun putting the people and animals inside.
REPLAY VALUE:
These were also a big hit all year long but she recently lost interest so it's been moved to storage to make room for new toys.
BATTERIES:
The Safari does use batteries to play music and light up. Emi loved pushing the buttons and dancing along to the music. Overall I didn't mind that it required batteries because there was plenty of fun that didn't involve the battery operated parts.
5. Toy Vacuum
18 months is the age when kids want to start helping with everything they see mom and dad doing. For Emi it was vacuuming. She loved to help daddy push the vacuum which of course made the chore take 10 times longer and harder on dad. So we decided to get one for her so she could vacuum next to dad instead of with dad.

QUALITY:
I would rate this vacuum as good quality. It has some fun features including making vacuuming noises and the dust cup blows air inside it so the "dust" spins around. However, after a while the "dust" seem to get stuck in place so only one or two of them really spin around the chamber.
AGE APPROPRIATE:
Check! This toy vacuum was totally age appropriate for Emi and allowed her to "help" dad vacuum without interfering with the actual vacuuming going on. Also, at that age anything that can be pushed or pulled along is super fun to zoom around the house with.
REPLAY VALUE:
This certainly wasn't the most popular toy of Christmas, it maybe got played with once a week instead of everyday. But the replay value still holds since she still loves to pull out her vacuum when mom or dad is vacuuming and its a great prop when playing house with friends and cousins.
BATTERIES:
This toy does require some batteries but I don't have an issue with it since it adds to the fun while it has power and doesn't detract from imaginative play if/when it doesn't.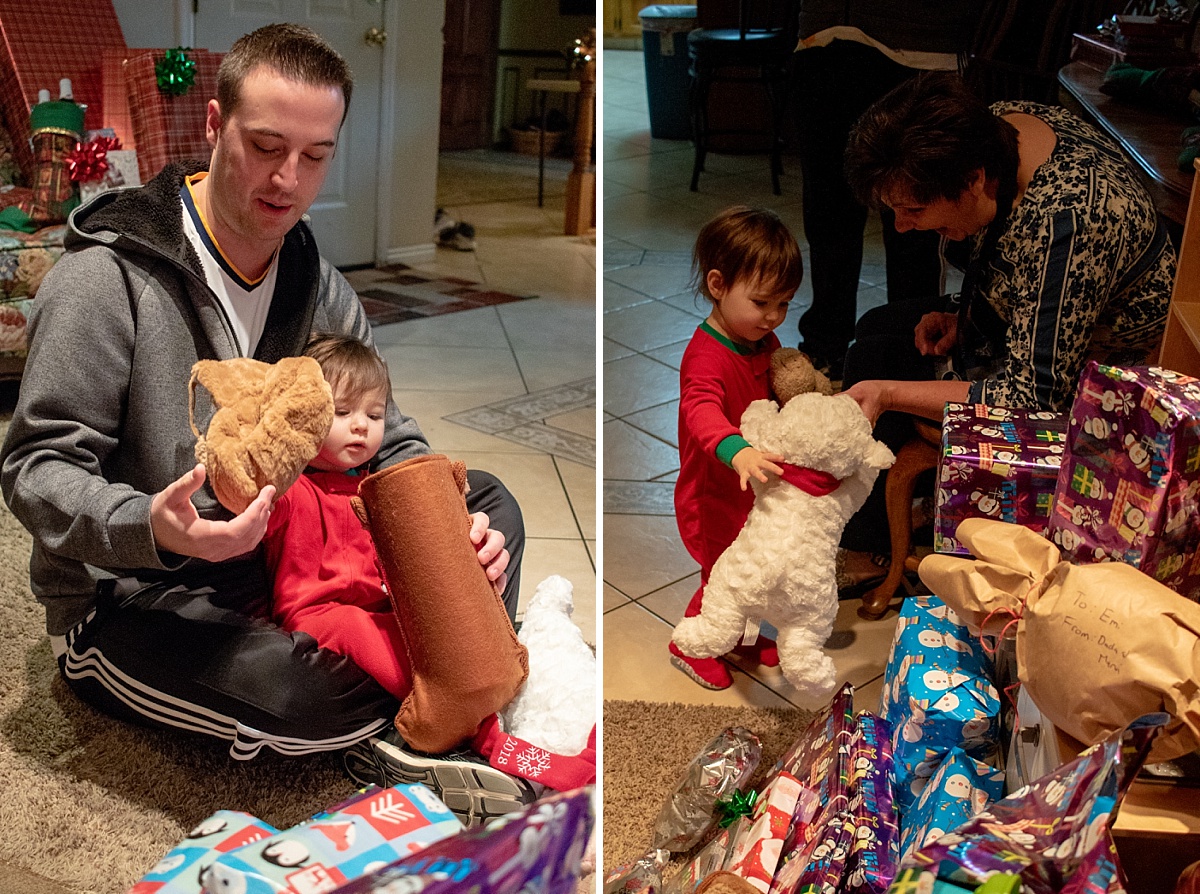 6. Toy Stroller
Emi has never been super in to baby dolls, like I said, she's more of an animal girl, but she has several stuffed animals she loves to death and carts around with her everywhere. Because of our experience serving in our church nursery, we knew that toy strollers are another huge hit with 18 month old toddler and they don't care what they're pushing around. Dolls, stuffed animals, play food, blocks, we've seen it all so we knew Emi would still have fun with this toy stroller even though she doesn't own a single doll.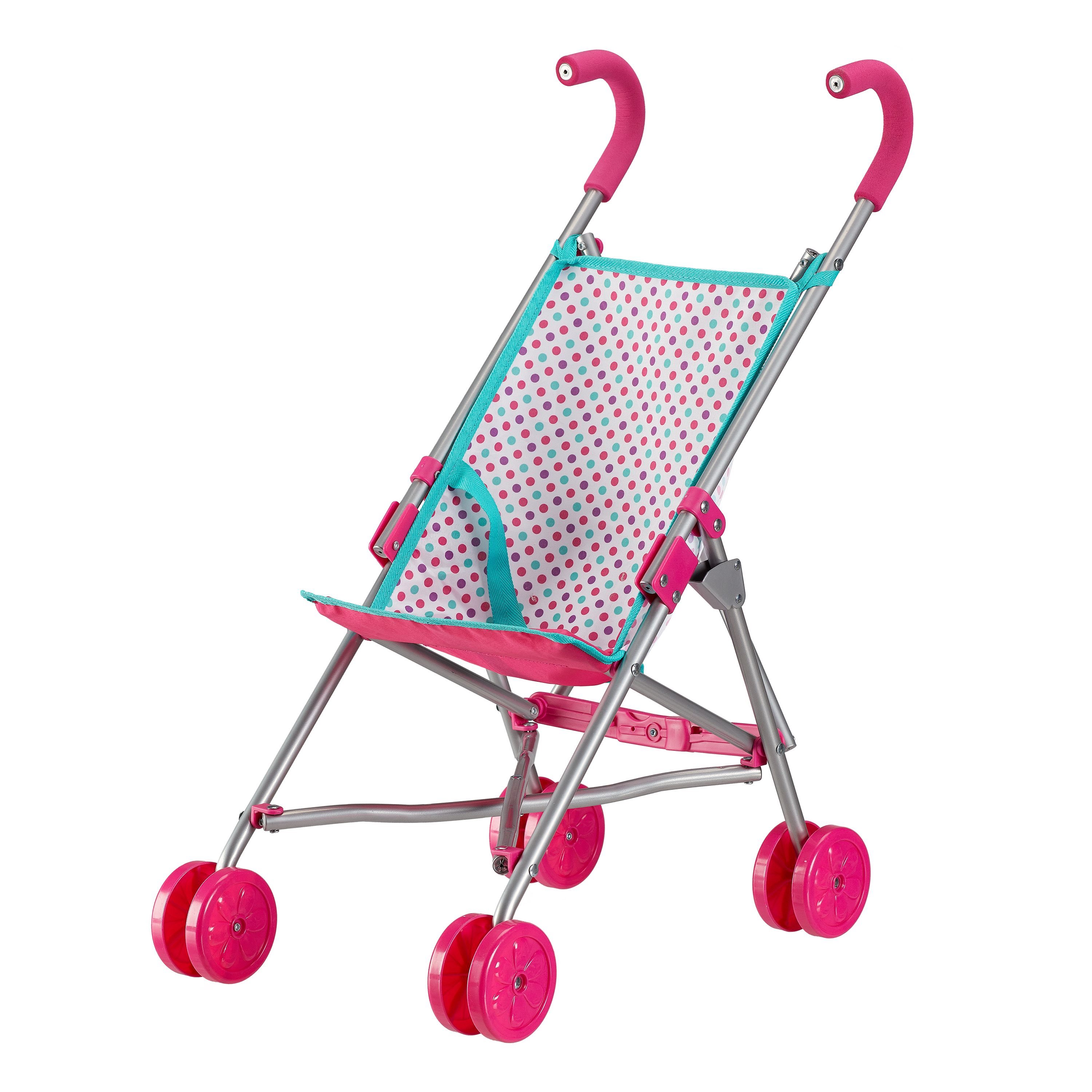 QUALITY:
This is a $10 stroller from Walmart but it beat the stroller that came in the doll set my niece got for three times the price. Its sturdy, easy to push, and held up reasonably well. Towards the end of the year the fabric seat started to rip but it still functions.
AGE APPROPRIATE:
Yes! Emi loved pushing this stroller even more than she loved pushing her vacuum around, probably because her stuffed animals could ride in it.
REPLAY VALUE:
Still one of her favorite toys and it always gets pulled out when cousins come over.
BATTERIES:
No batteries required!
I'd love to shoot with you! Please contact me to book your family session! To view more of my work and stay up to date, follow me on Instagram.