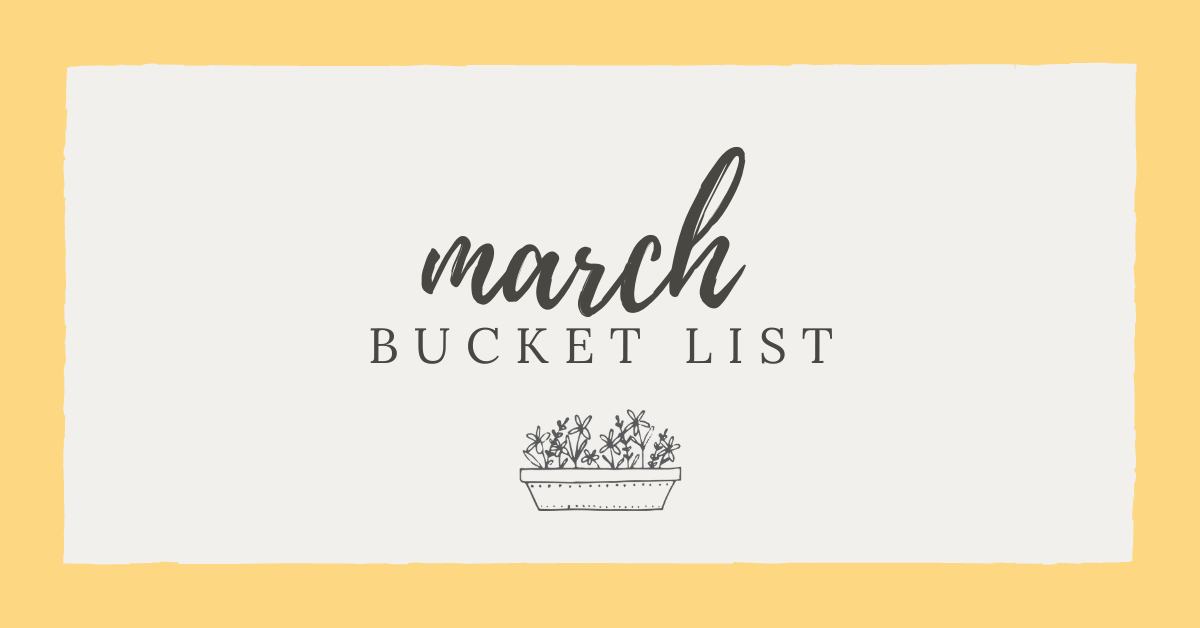 March Bucket List 2020 | East Valley AZ Photographer
March Bucket List 2020 | Easy Valley AZ Photographer
I don't know about you but I'm gonna go crazy if Emi and I play with the same 5 toys again today. How do kids get so fixated and stay so entertained all at the same time? The other day just to break things up I made a hot chocolate slurry, dumped in a bunch of Emi's plastic animal figures, and then let Emi give them a bath. It kept her busy for an hour during which she cleaned them all and dumped them back in the chocolate three times! #mamawin! So for my March Bucket List I wanted to include some easy activities to help break up the monotony and hopefully give mom a break.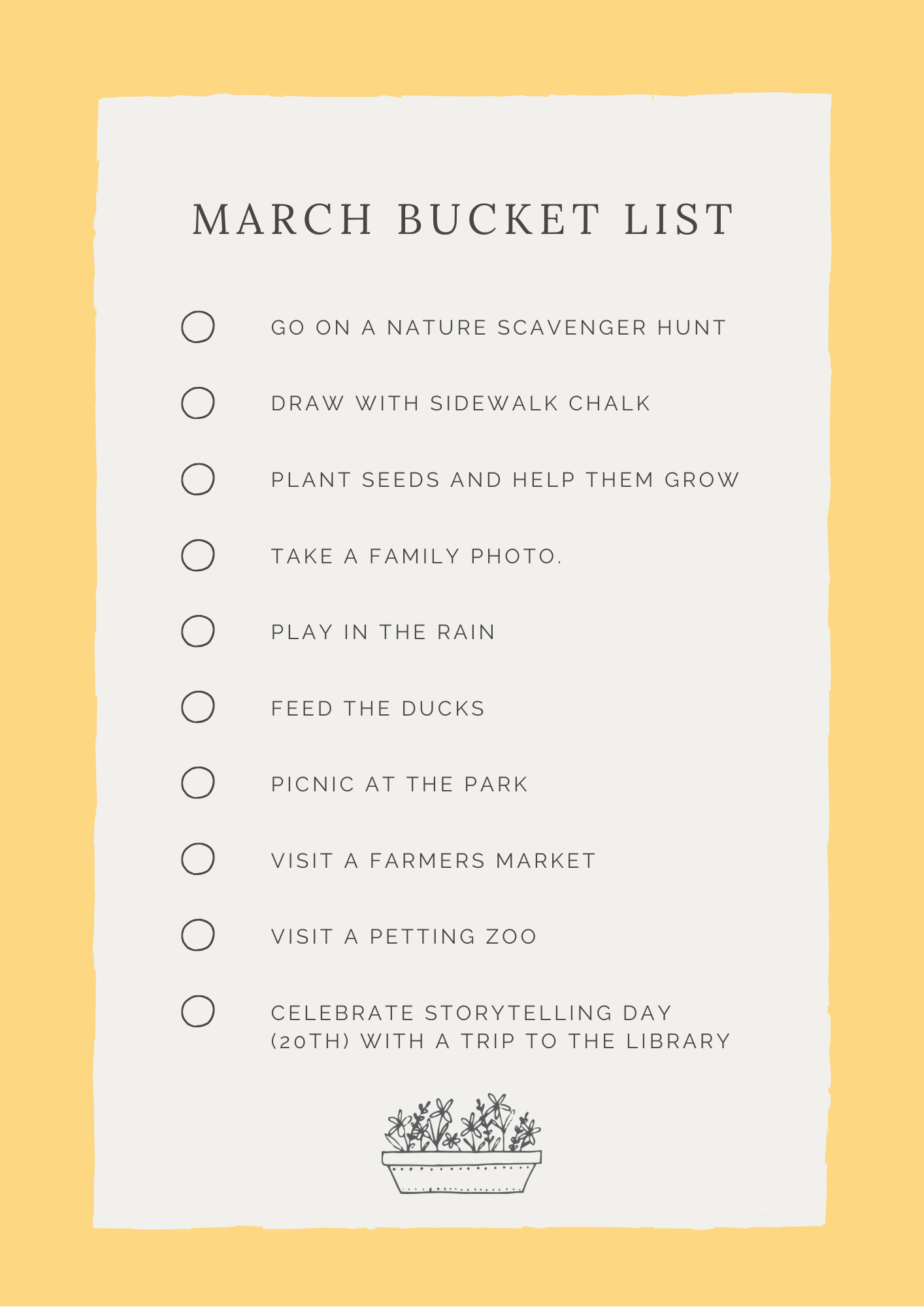 Printable March Bucket List 2020 (DOWNLOAD)
1. Go on a nature scavenger hunt.
I recently stumbled on these fun nature scavenger hunt's on Pinterest and can't wait to try one out with Emi. If this one doesn't quite fit your home habitat, I'm still looking for a good desert version, you can search "Nature Scavenger Hunt" on Pinterest for lots of options.
2. Draw with Sidewalk Chalk
I always forget about this little kid entertaining gem. Sidewalk chalk is super inexpensive but worth HOURS in busy, entertained kids. Pick a theme like garden, or underwater to add a little structure and really let their imagination run wild.
3. Plant Seeds and Help them Grow
We call Emi our little scientist because she's constantly studying the world trying to figure out how it works. Her most recent line of inquiry is driving… she's constantly asking me why other cars are moving when we have to stop or why they went a different direction than us. It blows my mind how much she learns just by watching! Planting seeds and helping them grow is an excellent way to foster the scientist inside every kid and teach them about gardening and plants. Go even further and plant an Herb Garden and then use them in the kitchen with your kids.
4. Take a Family Photo
And I'm not even talking about a professional family pictures, although it's a great time for those and I'd love to help you out with that! Just pull out your phone, gather your family and take a picture TOGETHER. Ask a friend to hold the camera for you or get one of these awesome Bluetooth clickers for Iphone & Android. I just got one and am SOOOOO excited.
5. Play in the Rain
No March Bucket List would be complete with out encouraging you to play in the rain. Bundle the kids up in their rain-boots and jackets and let them discover the joy of jumping in a puddle. This is seriously one of my favorite spring photo ops so make sure you have the camera ready to capture the wonder and joy!
6. Feed the ducks
Spring means ducklings so don't let your kids miss out on the adorableness of duck feeding. Find your local duck pond (I feel like everyone's got at least one) and don't forget the duck friendly food. Our local duck pond recommends wild bird seed, cracked corn, and whole grain cereal that floats.
7. Picnic at the Park
March is a great time to pack a lunch and enjoy a picnic a the park. Invite a friend along so you have a mom friend to talk to while the kids go crazy on the playground.
8. Visit a Farmers Market
Another great activity for kids to help them explore and understand their world just a little bit more. Teach them about farm to table vegetables, let them taste the difference. Find something quirky together and enjoy perusing all the handmade goods. Here's a list of local Arizona farmer's markets so you can find one near you!
9. Visit a petting zoo.
Spring means baby animals! Find a petting zoo and go crazy over the baby adorableness. Spend the extra few bucks to let you kids feed the animals to make the experience truly memorable.
10. Celebrate Storytelling Day (20th) with a trip to your local library.
Emi would read all day everyday if I could keep up and I love that there is a whole day devoted to celebrating the art of storytelling. Find a local festival or just visit your local library and read and read and read.
I hope you have fun with your kids this March even if you only do one or two of these ideas.