HEY THERE!
I'm Maren, the girl behind the camera here at Maren Elizabeth Photography. I am a wife to Matt and mother to Emi, a Harry Potter nerd, cozy blanket connoisseur, and LOVE eating out (know any good places?). My style is bright, true to color, and authentic. In every session my goal is to create real moments that showcase your family's personality, relationships, and love, to tell your authentic story. That means you should plan on a lot of playing and moving around during our time together!
FUN FACTS:
• Currently a grad school wife – Matt is studying Physical Therapy.
• Matt and I collect board games and LOVE to play. We've got about 60. Need a recommendation? I've got you covered.
• I've struggled with body image for much of my life, photography has been a HUGE part of my journey to self love.
• I have a secretary, she's 2 and her name is Emi. She doesn't often tell me what she has planned for the day but it usually revolves around snacks and play time.
I'M A PHOTO NERD
You guys, I am such a nerd! Seriously. I'm sitting here trying to figure out a way to put the way I feel about photos into words without sounding like a total cheeseball.
I've been taking pictures for a long time and they've meant many different things throughout my life. The love affair first started after my senior portrait session. At the time I didn't have a lot of self confidence and my senior pictures made me FEEL beautiful! Senior year was a huge growing year for me, I learned to love myself and have confidence and it all started with my senior pictures. Then, a few years later they took on a whole new meaning. I lost a dear friend unexpectedly and suddenly in a motorcycle accident. I'd taken portraits of him just a month before, the first since his own senior portraits and they, along with every other picture I had of him became priceless, to me and even more so to his mama.
Photography is a lot of things, but most of all, it's an investment in your family, your children, your memories, your story, and the skills and expertise of the artist (that's me!). Photos are like magic. They have the power to take us back to a moment, remember a feeling, and tell a story. I believe they even have the power to strengthen our families in the hard moments by reminding us what matters most and of the things that hold us together.
I do what I do because...
I'M A "MOM WITH A CAMERA"
And proud of it! At the end of the day its my baby girl, my quirky fam, and our completely ordinary, everyday, authentic life that inspired me to pick up a camera and start telling stories.
OF THE MOMENTS I'LL NEVER GET BACK
Don't blink. Oh. You blinked? There goes that moment. Forever. Life changes so fast, and the things that matter most always seem to change the fastest. I do this to hold on to my most precious moments and I want to help you do the same.
I WANT TO REMEMBER THAT FEELING
The big feelings, like when I held my daughter for the very first time. And the little feelings, like just now, when she ran over to show me her latest masterpiece of scribbles she just finished with her daddy. Big or small I want to remember them, looking at pictures of these feelingful moments always bring the warm fuzzies flooding back.
POP QUIZ
Q: Greatest Fear
A: Spiders Scorpions
Q: I collect…
A: Fonts, Family Pictures, and cozy blankets.
Q: Latest Netflix Binge
A: Stranger Things
Q: Childhood Nickname
A: Mareseatoats
Q: Top song on my playlist
A: Fight Song, Geronimo, Shut Up & Dance With Me
Q: Currently reading…
A: The Crown (The Selection series)
Q: My go to outfit is…
A: Shorts & tee shirt OR Comfy maxi dress.
Q: Favorite Quote
A: "Life isn't about waiting for the storm to pass, it's about learning to dance in the rain."
Q: The best title I have is
A: Mom
Q: Favorite Food
A: Potatoes – fried, baked, mashed, cheesy. The possibilities are endless.
Q: If I came with a warning label it would probably read…
A: WARNING: Sassy Opinionated Brat (which may or may not have been my husbands first nickname for me)
Q: #1 Pet Peeve
A: Trying to answer the question "What's for dinner?"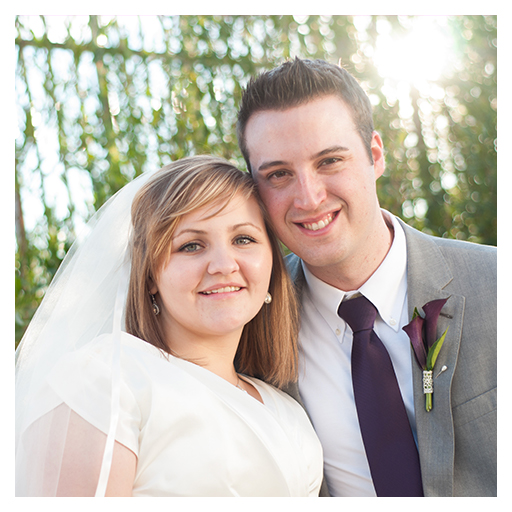 MY HUBBY
He's from Gilbert, AZ and I'm a Lindon, UT girl but we had to go all the way to NYC to meet – believe me, It was nothing short of divine intervention. 3 years later and he's still my confidant, my sounding board, my greatest cheerleader, and my best friend.
01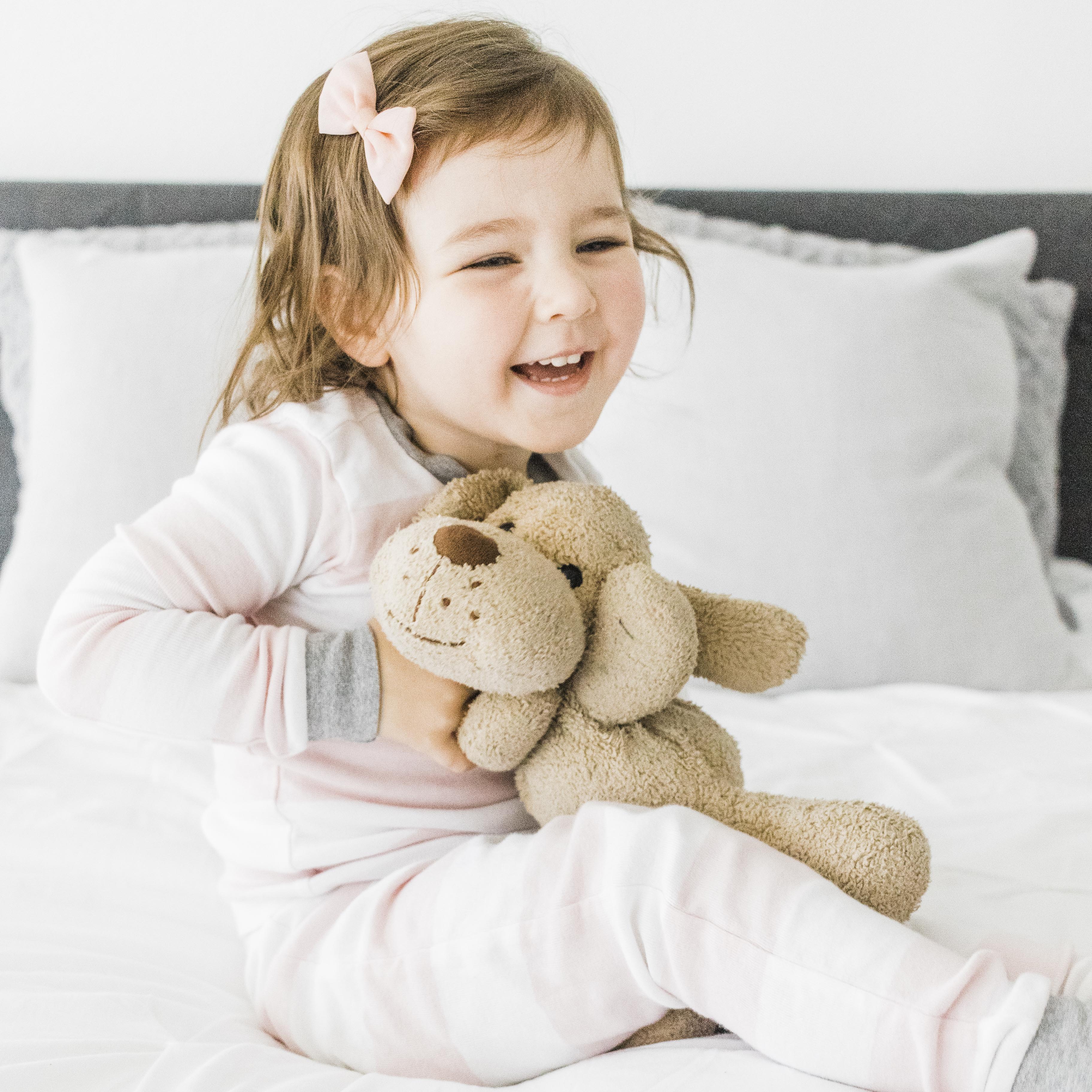 EMI
Would you just look at that face?! Enough said. This little girl made me a mama and I cannot begin to describe how in love with her I am… even if she is a daddy's girl.
02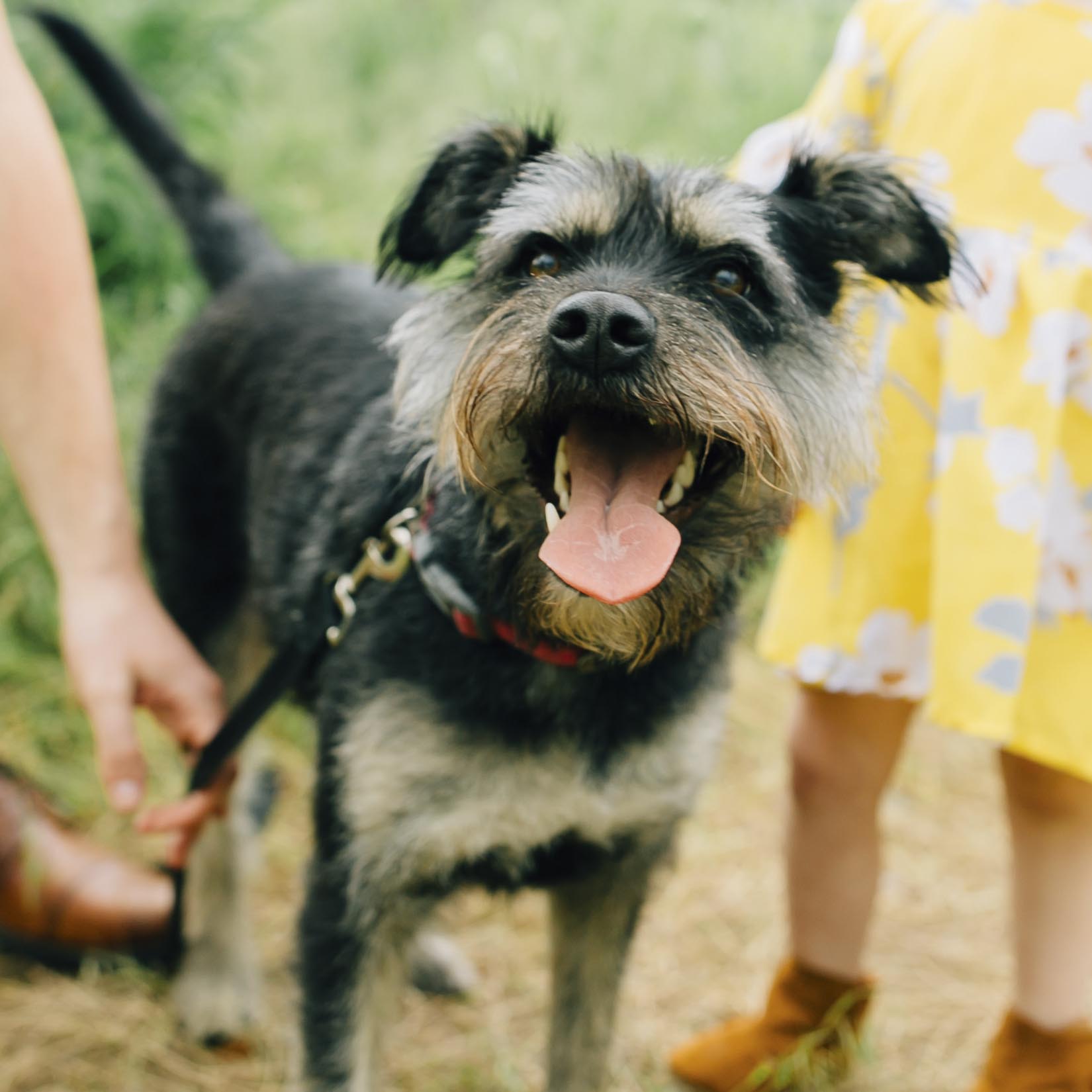 REGO
Meet our adorable furbaby Rego. She's a Schnauzer/Boxer mix we adopted 3 years ago. She's the perfect combo of jump up and lick your face everytime you walk in the room and cuddle on the couch for hours.
03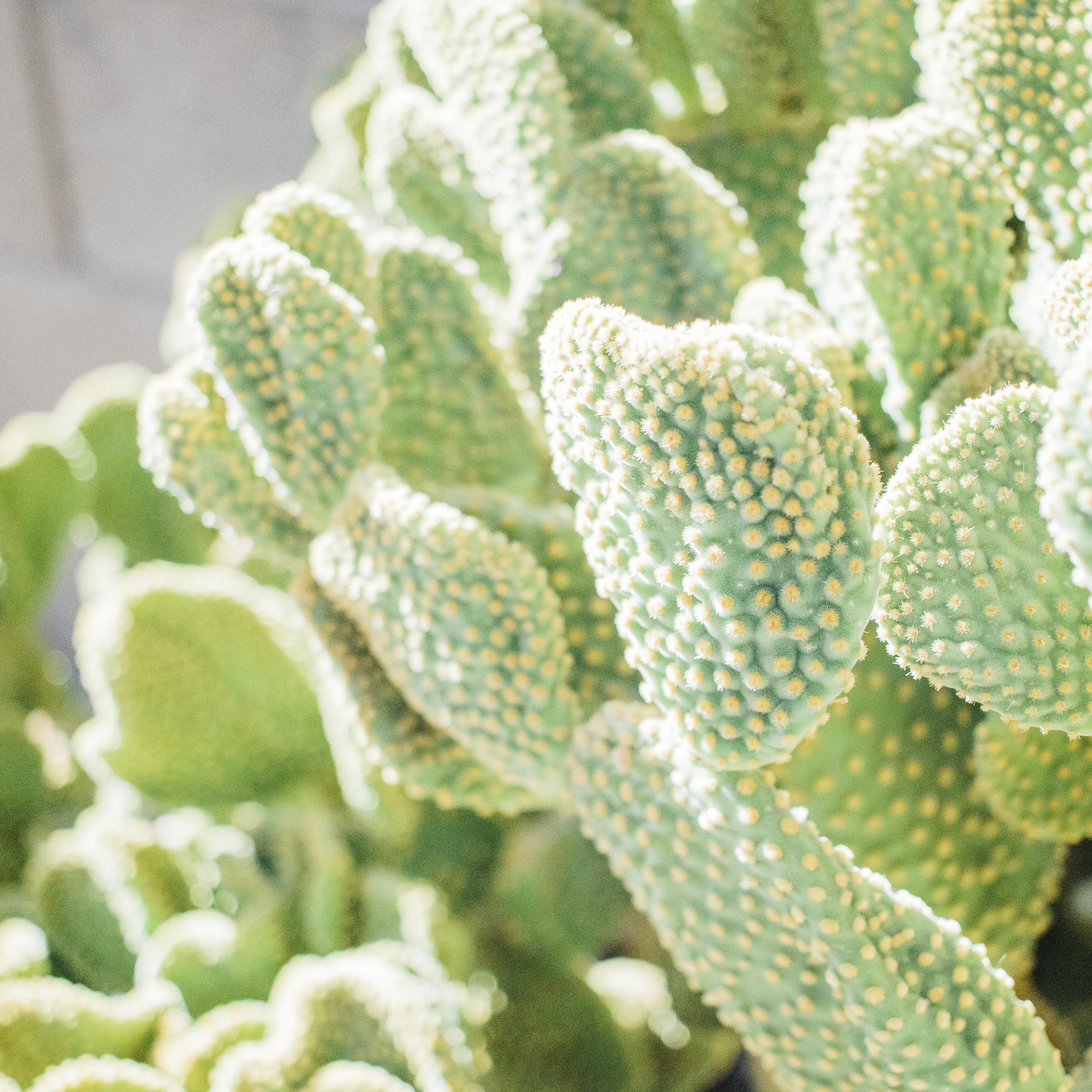 ARIZONA
Even before we moved here I was somehow always homesick for that dreamy light and cactus speckled landscape.
04
HARRY POTTER
The books, not the movies. I'm finally collecting my own copies and I'm so glad I waited because the new illustrated versions are SO COOL! Back to the movies, I'm hoping BBC will do a remake and do them Sherlock style – extended TV series!
05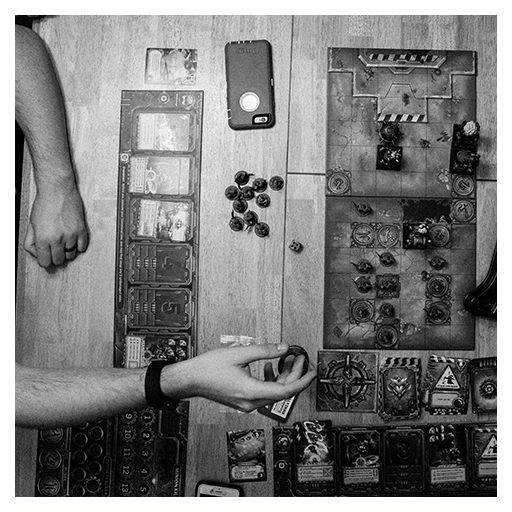 BOARD GAMES
Sunday afternoon? Chances are you'll find us huddled around a table somewhere playing. Birthdays, Christmas, even our anniversary – the gift of choice is always a baord game. Current favorites: Above & Below, Lost Cities (cuz i'm the champ!) and Shopping List (a game we play with Emi)
06
NEW YORK CITY
Did I mention it's where I met Matt? I spent 18 months living in New York City helping others come to Christ, but not in Manhattan – my NY is Queens and Long Island. I love the people, the pace, the history. I even prefer driving in NY.
07
ANIMAL COOKIES
My favorite wedding present may or may not have been a jumbo jar FULL of animal cookies!
08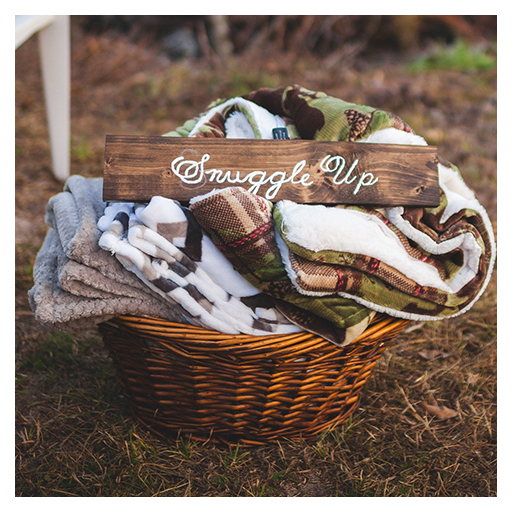 COZY BLANKETS
I collect blankets, there's just something about being all wrapped up in a cozy blanket. I probably sleep with a minimum of three blanket but usually only wake up with one – drives Matt crazy :). So glad he puts up with me.
09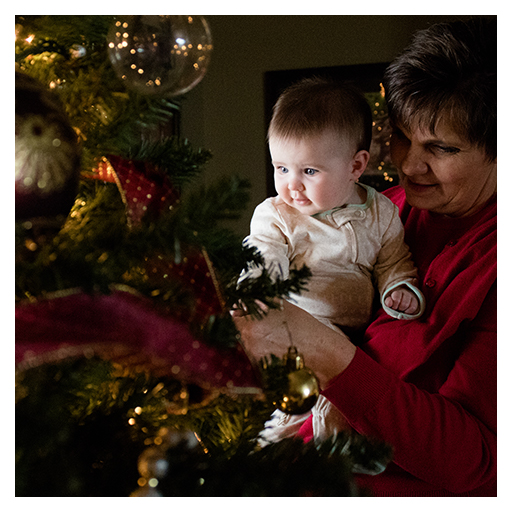 CHRISTMAS
I know, who doesn't love Christmas? But it's really my favorite time of the year. Sure I love the decorations, the , being around family, and celebrating the birth of my savior. But mostly I love that feeling in the air – anything is possible at Christmas.
10
GO AHEAD, BE NOSY
PERSONAL UPDATES