Maren Elizabeth Portrait Session Style Guide
Hey there! And welcome to the exclusive Maren Elizabeth style guide written especially with you in mind as you plan your next photo session. I've been a photographer for a lot of years now and hands down my clients biggest stressor when it comes to having their pictures taken is planning the wardrobe for their session. I want to make that stress go away, so here it is, everything you need to know to style your next portrait session.
1. Begin with the end in mind – Wall Portraits
At the end of the day I hope each and everyone of my clients choose to decorate their home with the images we capture during their session. To do that, the colors and styling need to look good with your home decor. If you decorate predominately with blue's and grey's you're not going to want to mar your walls with lots of pink, even if it is beautiful artwork of your family. For the best results begin with wall portraits in mind as you choose colors and styles.
2. Choose Neutral/Muted Colors
I want the focus of your images to be your beautiful faces, your relationships, and the feeling of the moment, this shines through best when you wear colors and patterns that aren't distracting. My favorite colors on camera are simple, neutral, and muted. Cream, tan, leather brown, grey, and neutral blues, pinks, and greens. (Coincidentally these also tend to be colors we use to decorate our homes).
Additionally, the colors you choose to wear will influence how my editing style reflects on your images. Stick to the above mentioned colors to get the best results.
3. No matching
As a general rule NO ONE SHOULD BE WEARING THE EXACT SAME ARTICLE OF CLOTHING OR COLOR. In fact, don't think of matching your outfits so much as coordinating them. This means you can't buy 3 of the same shirt for your boys to wear.
For Example, if you want the predominate color in your family pictures to be blue without your pictures screaming BLUE then you might dress everyone like this: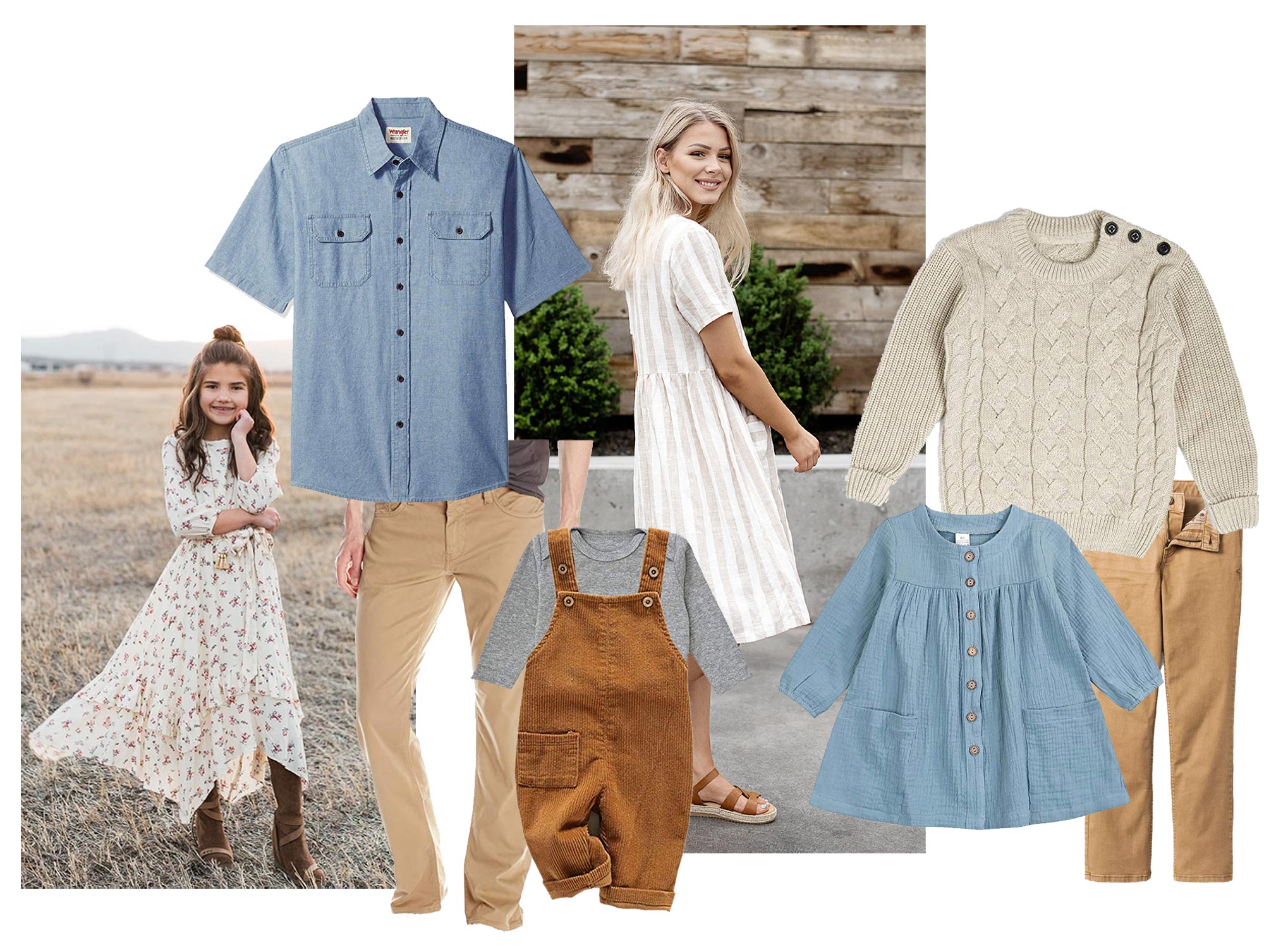 Dad in a chambray, short sleeve, button up shirt and tan chino pants.
Mom in a cream/tan patterned dress.
Daughter #1 in a blue linen dress.
Son #1 in a cream sweater or henley with dark tan chinos.
Daughter #2 in a cream floral dress.
Son #2 in leather brown corduroy overalls with a grey long sleeve shirt underneath.
Things to notice: I've mixed in a few patterns and different materials/textures for added visual interest. Everyone should wear brown/grey shoes.
The Maren Elizabeth Client Closet
To make things even easier, when you book any session with me you get instant and full access to the exclusive Maren Elizabeth Client Closet. This is a carefully curated collection of wardrobe piece for the entire family that fit and feel great and look stunning on camera! Mix and match with your own closet to build the perfect session wardrobe.
1. Start with Mom's outfit
I promise you mom, your outfit is going to be the hardest to find and you're also probably the pickiest when it comes to what you wear. And I know that the best way to help your beauty shine through my lens to your final images is to make sure you're feeling gorgeous! Please don't show up to your session in something you only kinda sorta like because it was the only thing you could find to match everyone else and you ran out of time. Before you do ANYTHING else decide what YOU are going to wear and build out the rest of the wardrobe around that.
2. Wear a Dress
Dresses and skirts look best on camera because there is a silhouette to flatter every shape and body type. In my experience, every woman, regardless of her shape has an area of her body that she's self-conscious about. Find the right dress and you can easily diminish the areas you want to hide and accentuate the things you love most about your body!
MATERIALS: my personal preference for pictures are materials that drape, not cling to the body and flow. Cotton/Linen are definitely in my top favs.
LEGNTH: When considering the length of your dress keep in mind how easy it will be for you to move around and switch poses. If you have little ones I'll most likely have you crouching, sitting on the ground, and playing around at some point during your session, in general I recommend a floor-length or cute midi dress or skirt that will make keeping up with your kids much easier. Plus, long, full-length, flowy dresses look amazing on camera because they bring extra movement to the photos!
No matter the ages of the girls in your family I will almost always recommend dresses and skirts, but especially for mom!
My favorite colors for Spring:
For spring I prefer bright, pastel shades. Pick two or three and pair them with two or three neutrals for a wardrobe that feels light and springy!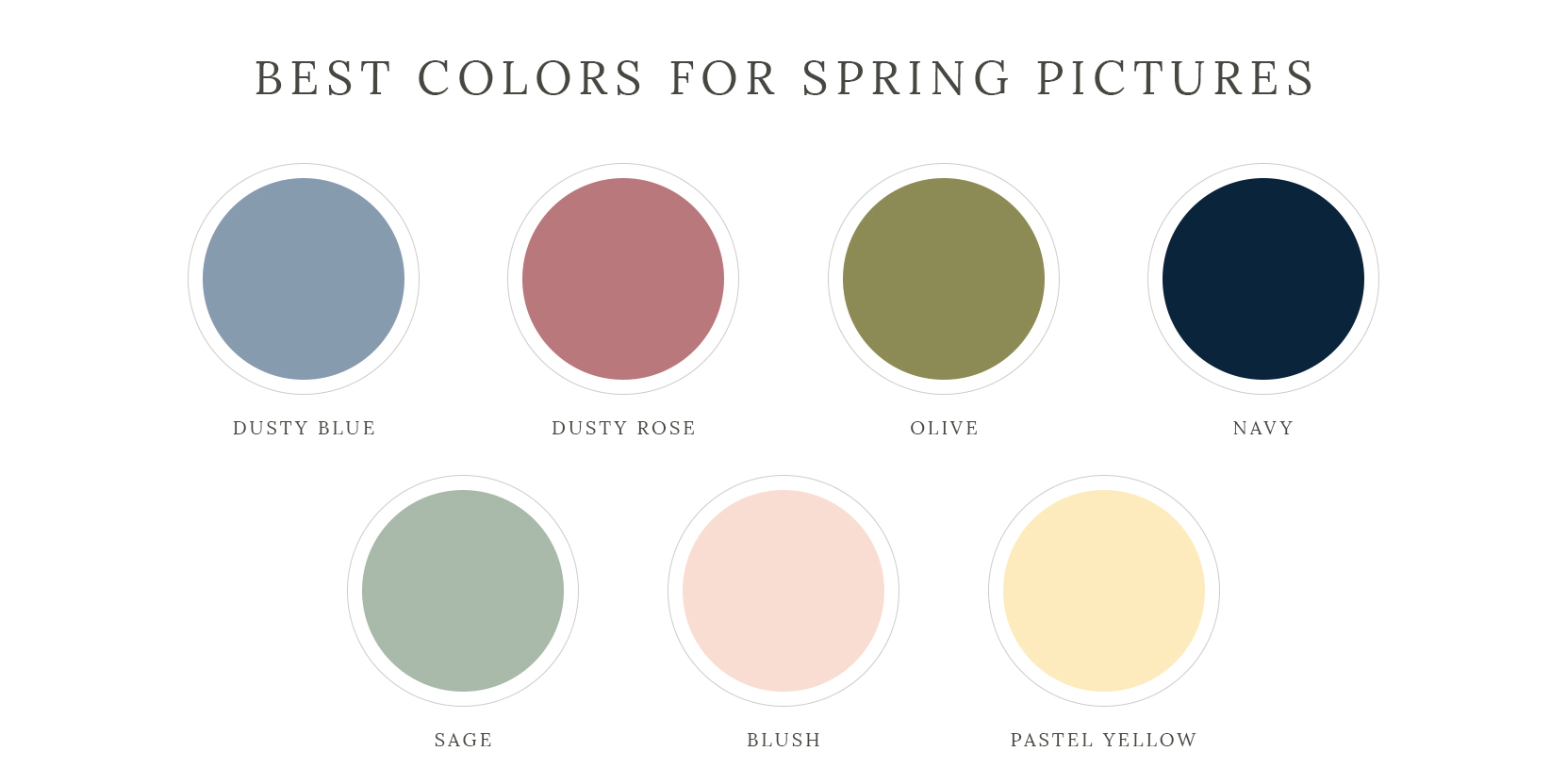 My favorite neutrals:
For our purposes, neutrals mean use as many as you like in as many places as you like. Maybe mom wears a cream dress with a boho style, Dad's in tan chino's with a chambray button down, One daughter wears a blush linen dress and the other a khaki/cream striped dress. Lots of creams and browns with super soft pops of color. In my experience designing a wardrobe this way elevates your pictures to editorial and timeless.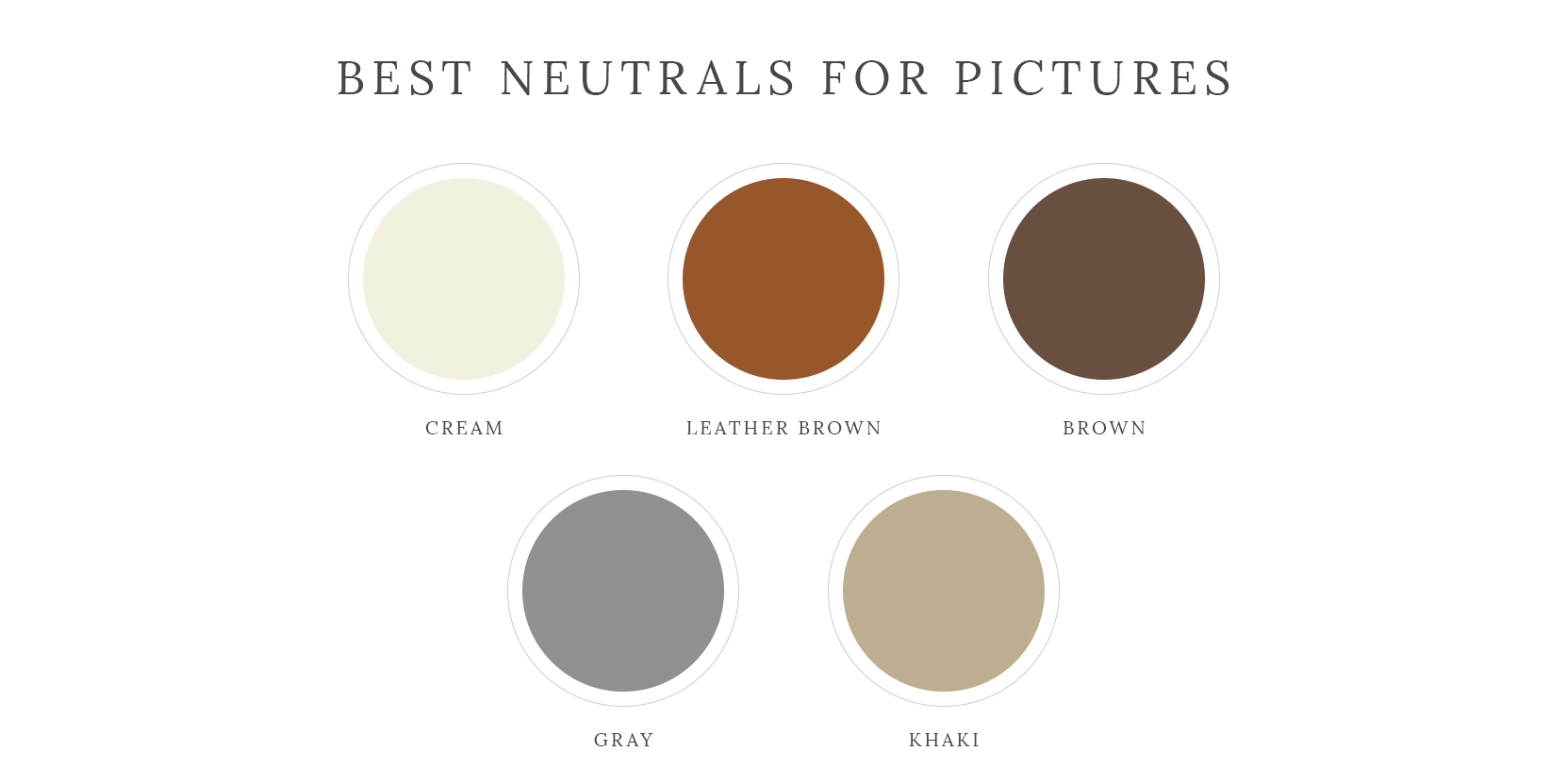 My favorite colors for Fall:
In the Fall I love deep, rich, jewel tones. My favorite fall sessions find a way to incorporate all of these colors, because the tones all belong in the same family you'll look like you do too! And as always, don't forget your neutrals to fill in.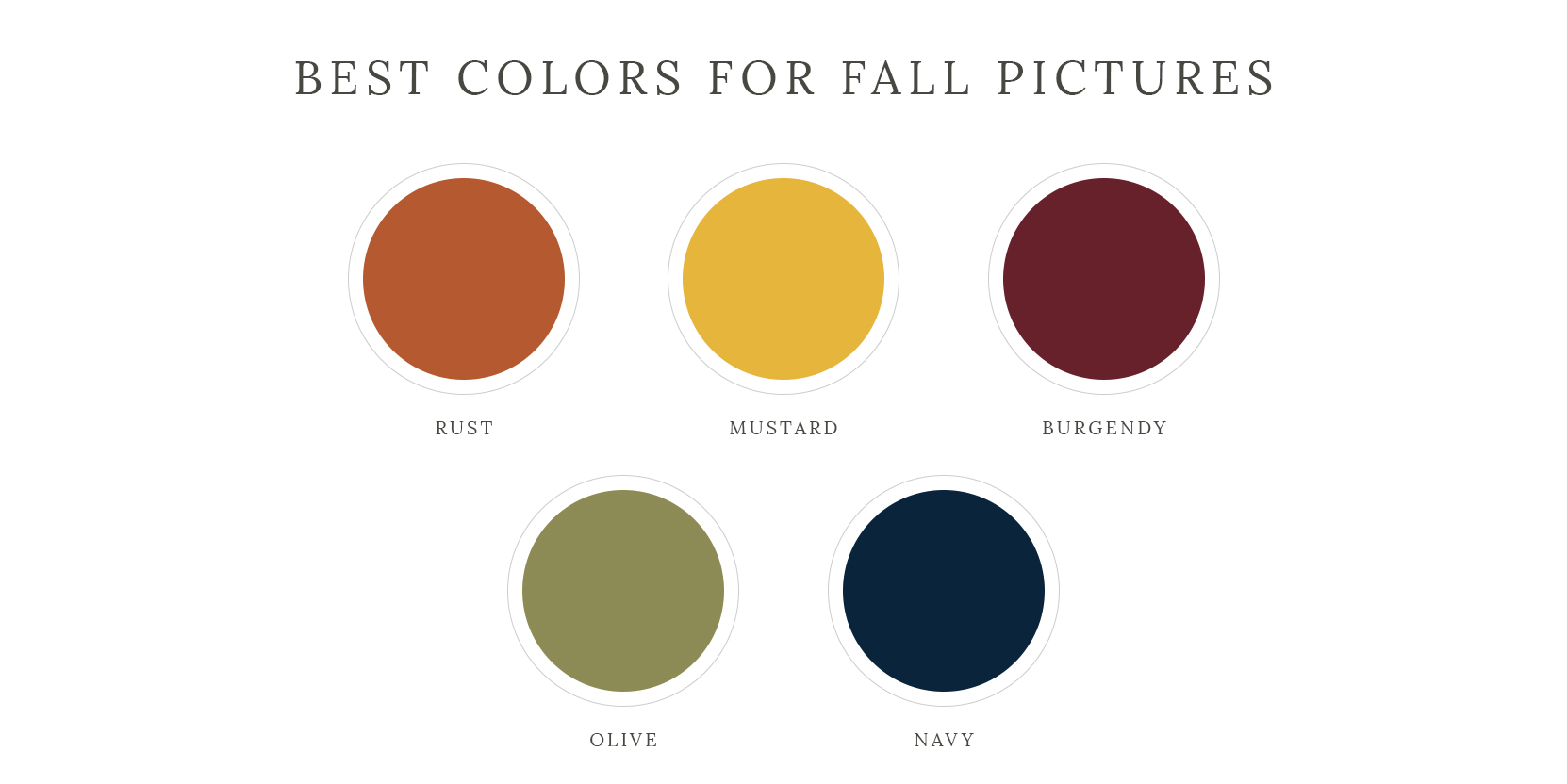 BONUS: Some of my favorite patterns to shake things up
Use patterns to add visual interest and break up your wardrobe. Please note: Patterns do not equal logos or characters, meaning your son shouldn't be wearing a shirt with Nike across the front and your daughter shouldn't be wearing a dress with a unicorn print. When choosing patterns go for large and bold, ex. big stripes instead of lots of little ones. Stick to monochromatic or dichromatic patterns so things don't get too muddy, especially in florals. And when in doubt, you can never go wrong with solids.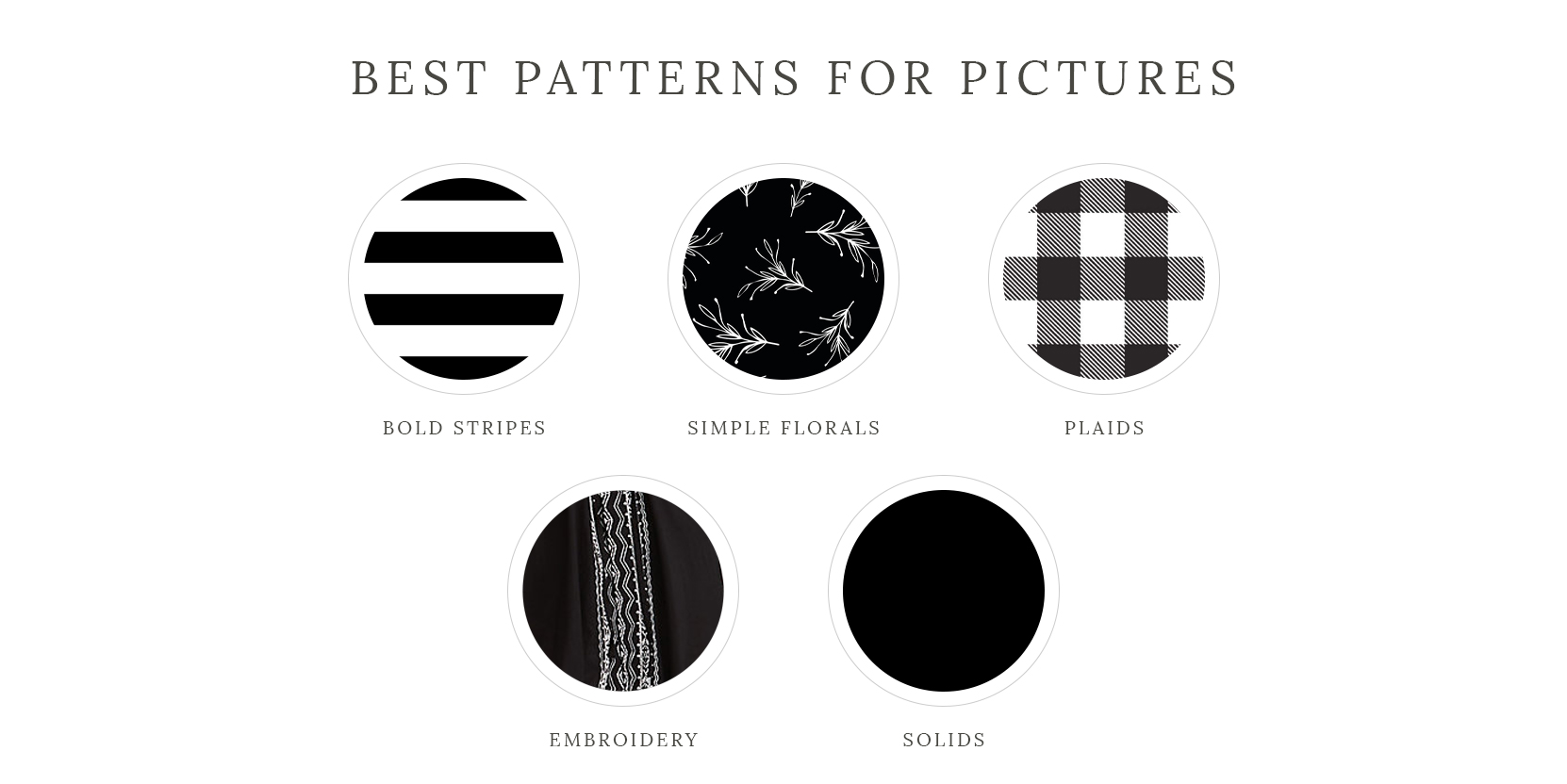 Colors to avoid at all costs:
Red, Neon, Bright, White and Black. Avoid these colors at all costs! Bright colors are a problem because they tend to reflect that color onto the people nearest them, usually the people wearing them. Same goes for neon and red. White and Black are okay in small doses to accent your other wardrobe choices but because they are so extreme they tend get a little lost (black) or stand out (white).