Tunnel Springs Photography | Arizona Family Photographer
"It looks like Scotland!" I kid you not, those were the first words out of Cheri's mouth when she saw this gorgeous location! I only heard about Tunnel Springs Park this year and fell in love instantly. During the spring these Utah foothills come alive with green grass perfect for any photo session.
What to wear for family pictures?
When Cheri told me she didn't want to wear a dress I was a little apprehensive… I always recommend dresses for my clients because they flatter every body type and add so much wonderful movement to images. I may have to rethink all that. The moment I saw her in this jumpsuit I knew these pictures were going to be amazing! The jumpsuit was successful for a couple of reasons: 1. It wears a lot like a dress. Its flowy and so it still added great movement in the images. 2. It added a completely unique and personal touch to this session.
You'll notice Lance and Baby G aren't matching mom, but their outfits are perfectly coordinated to compliment hers for a cohesive look. And the neutral blues, whites, and greens in their color pallet photographed so well! Neutrals are always a great call since they keep the focus right where we want it, on the beautiful family, and don't affect your skin tone. Wearing brighter colors can reflect onto your skin making you appear more red, orange, ______ (fill in the blank), than you actually are.
Where is Tunnel Springs Park?
Tunnel Springs is in North Salt Lake. Google knows right where it is. There is a small parking lot, super small during peak photography times, tennis courts, a playground, open grassy field, and bathrooms when you first pull in. You will immediately notice trails that head further into the foothills, you'll want to follow them and before too long you'll arrive at beautiful rolling green hills. If you come on a friday or saturday between April and June be prepared to work around other people getting their pictures taken. This place gets packed! I was there on a Thursday and there was a much more manageable number of photographers, so choose a weeknight to have the place to yourself.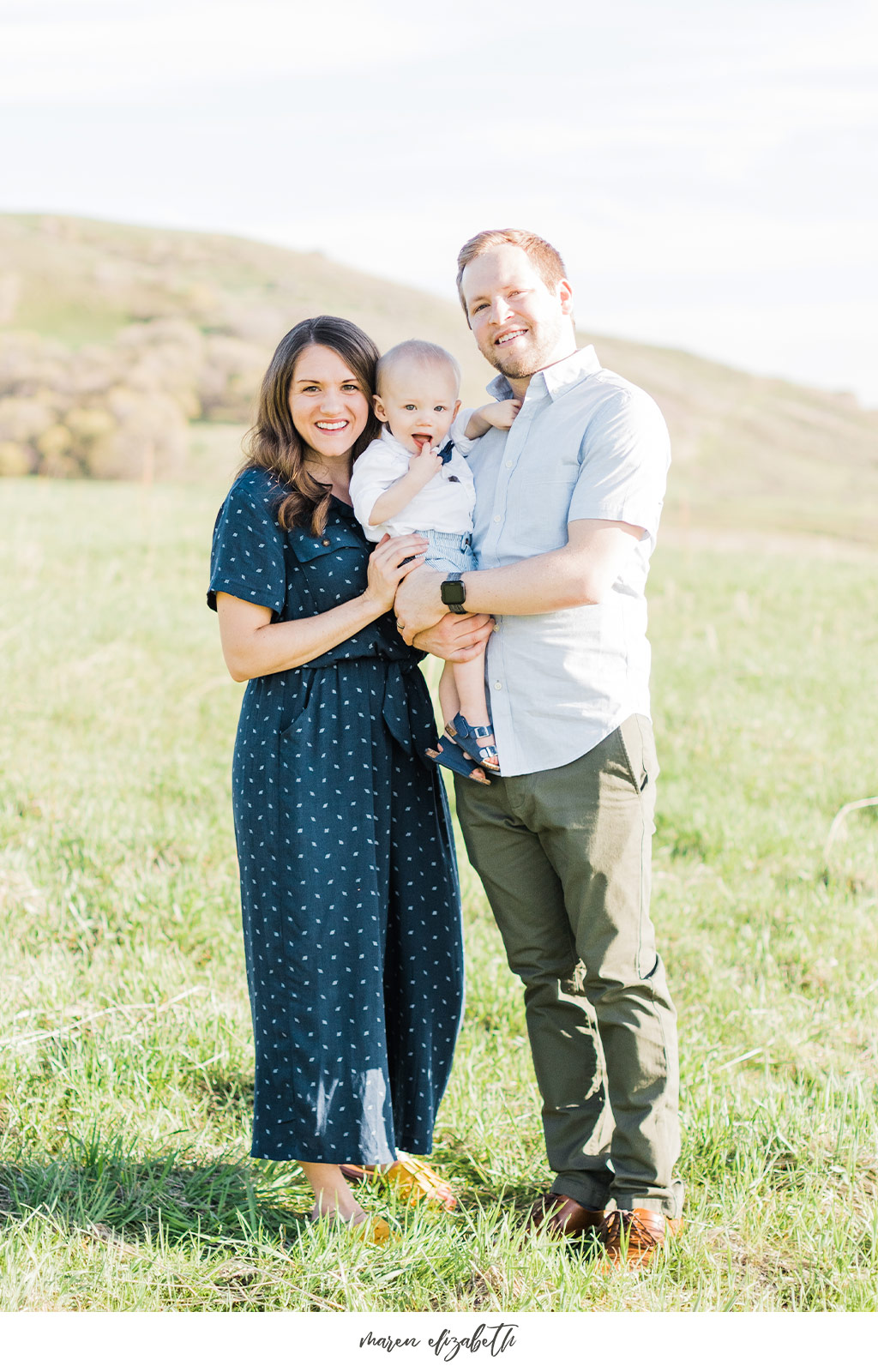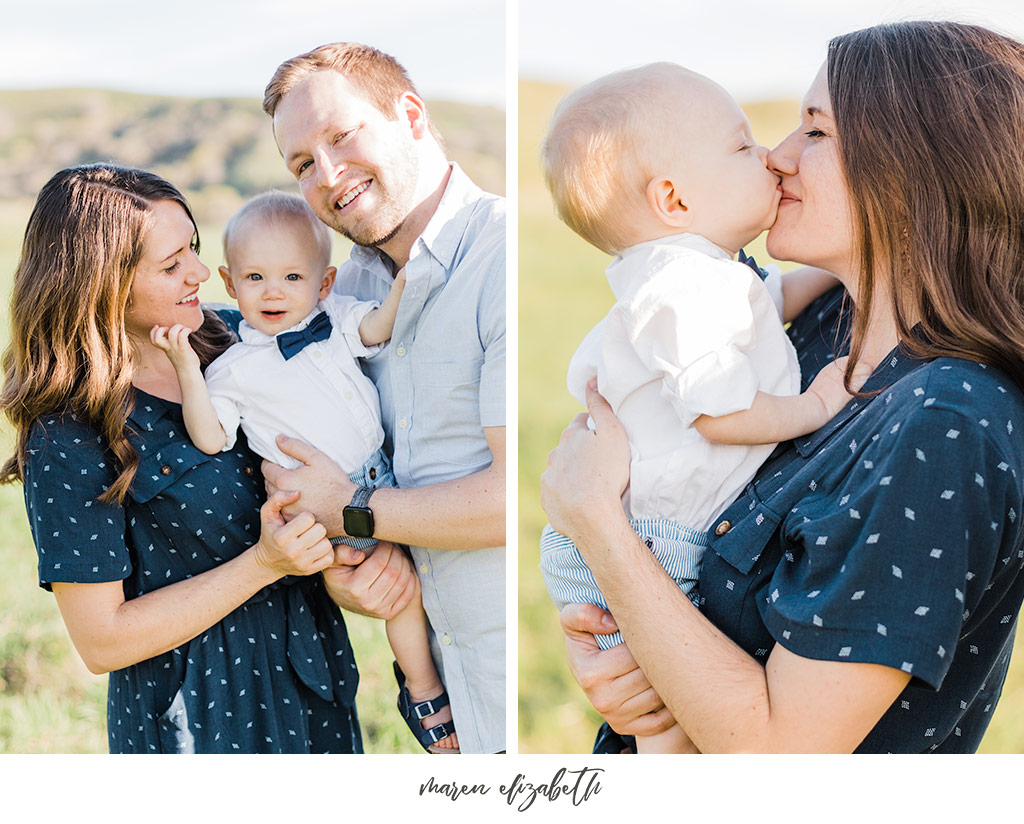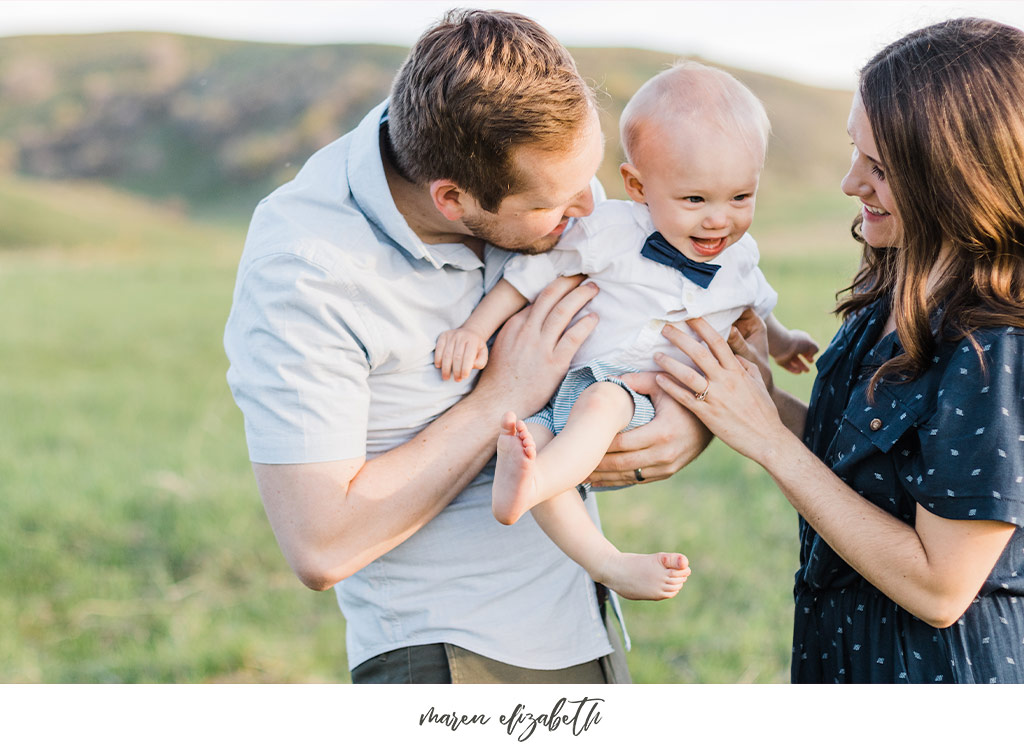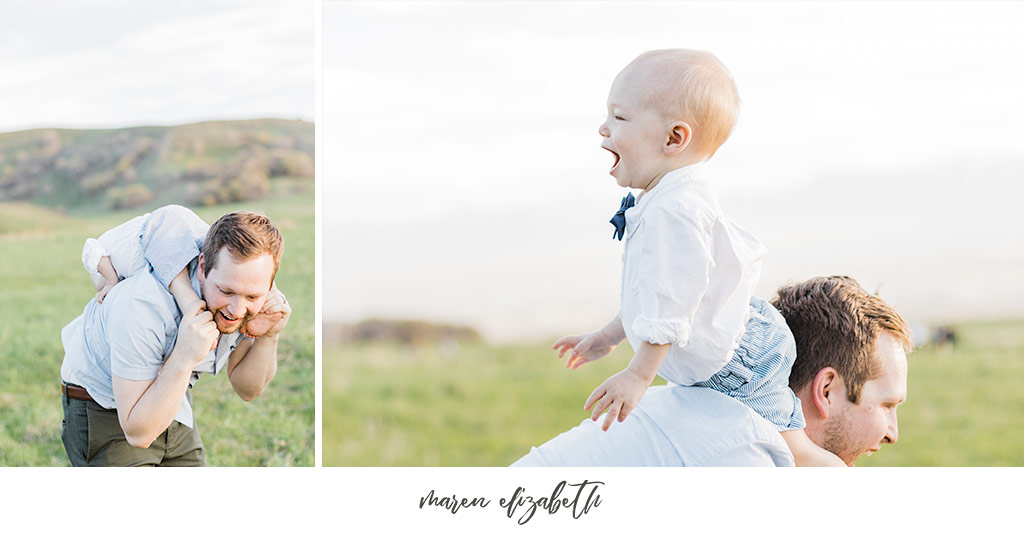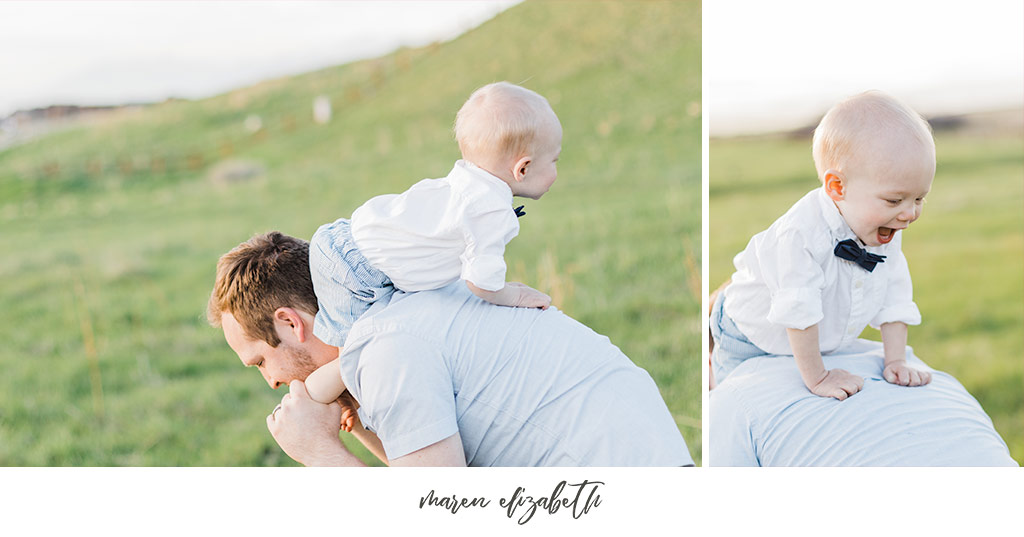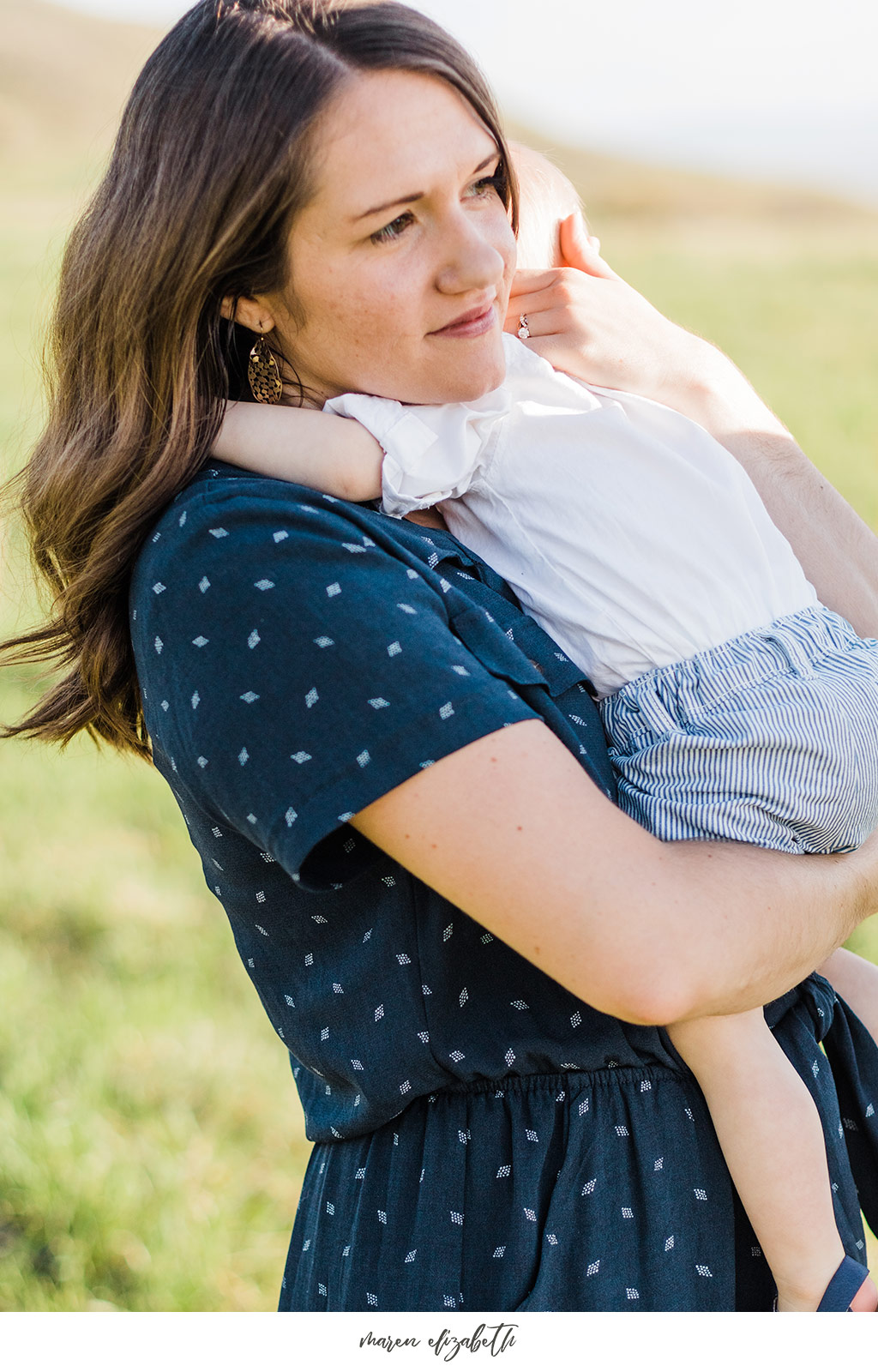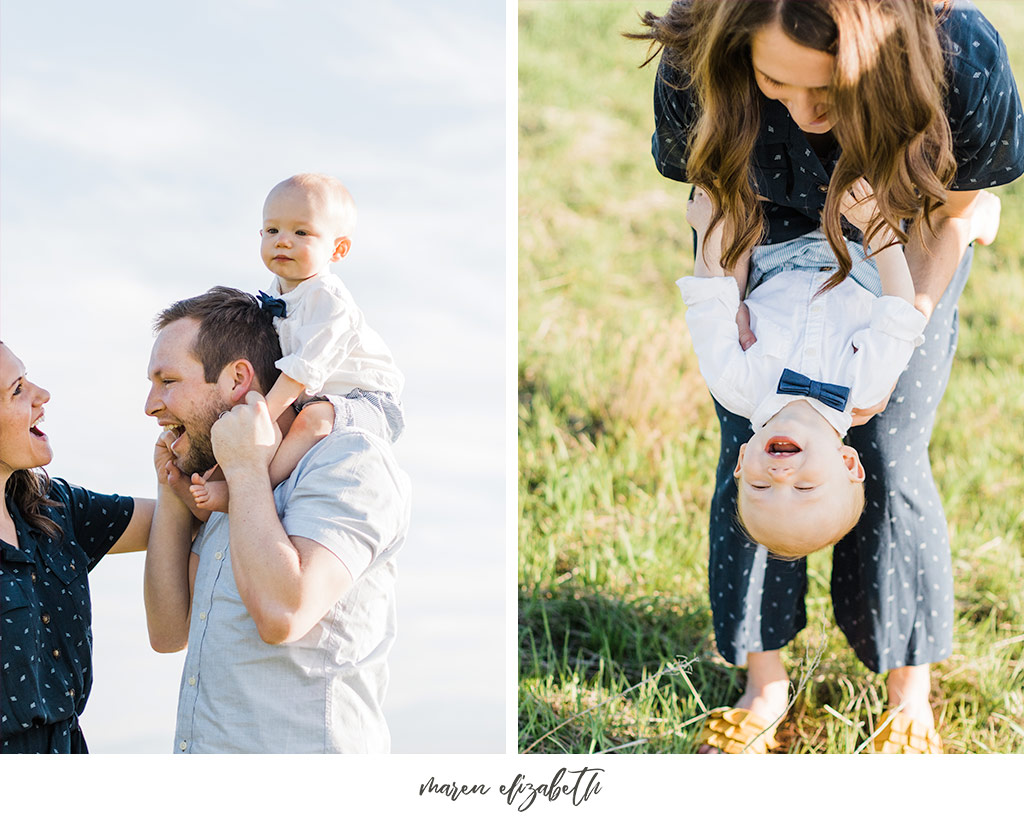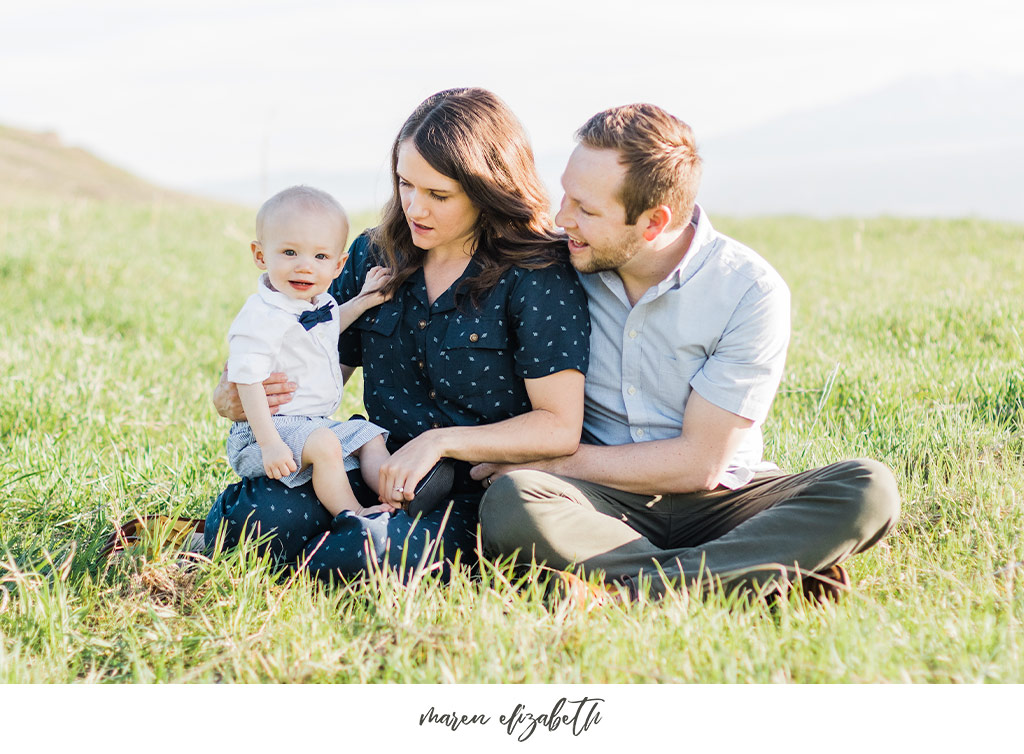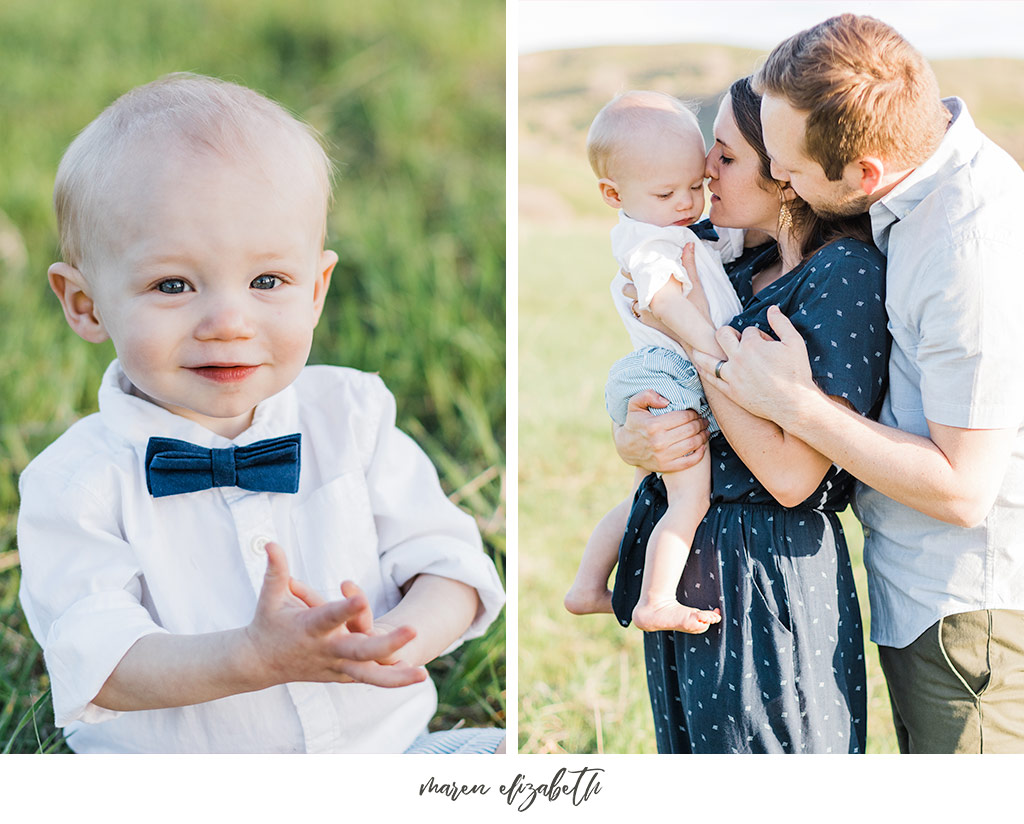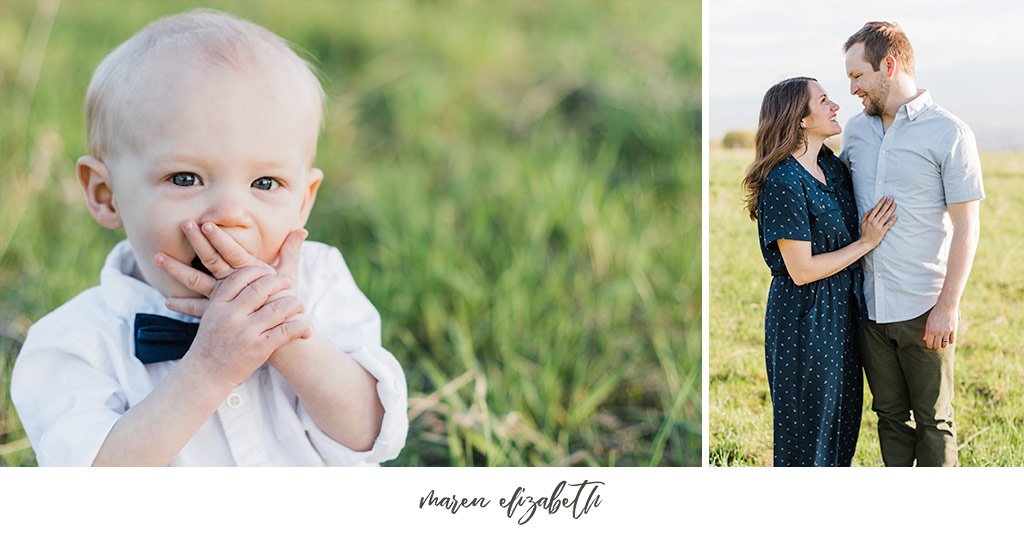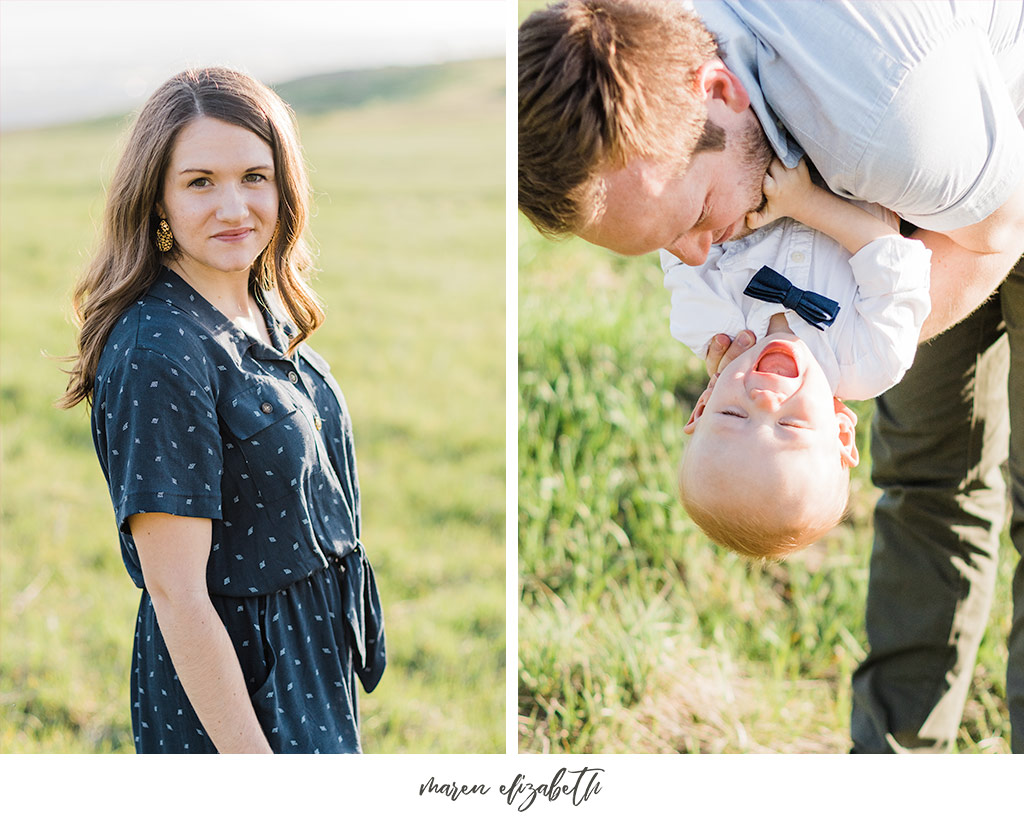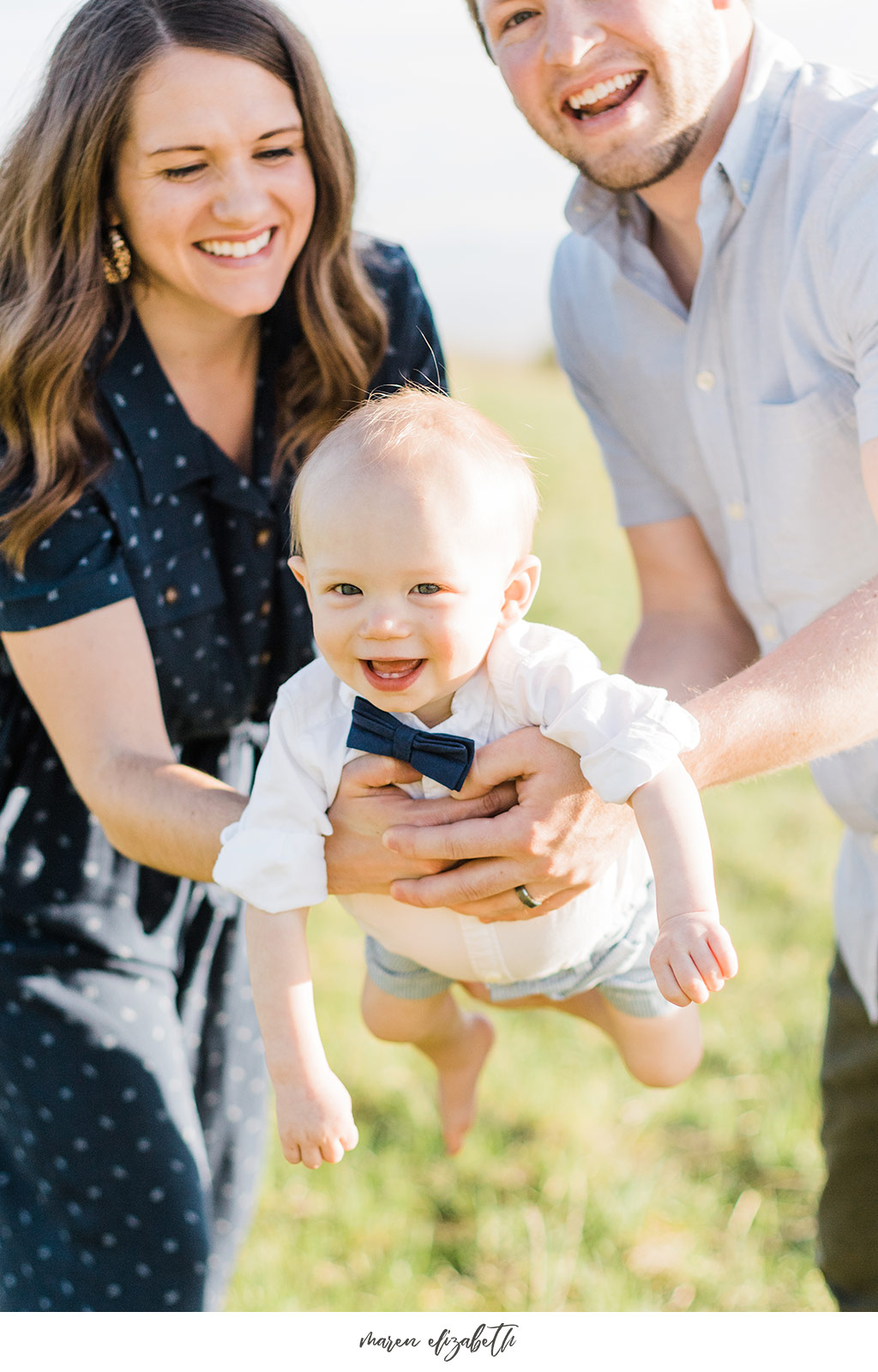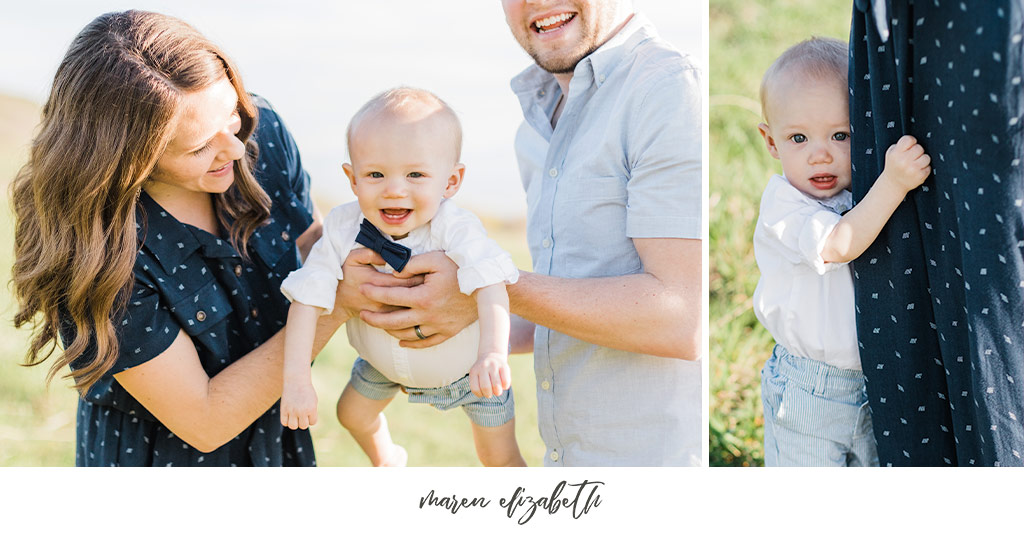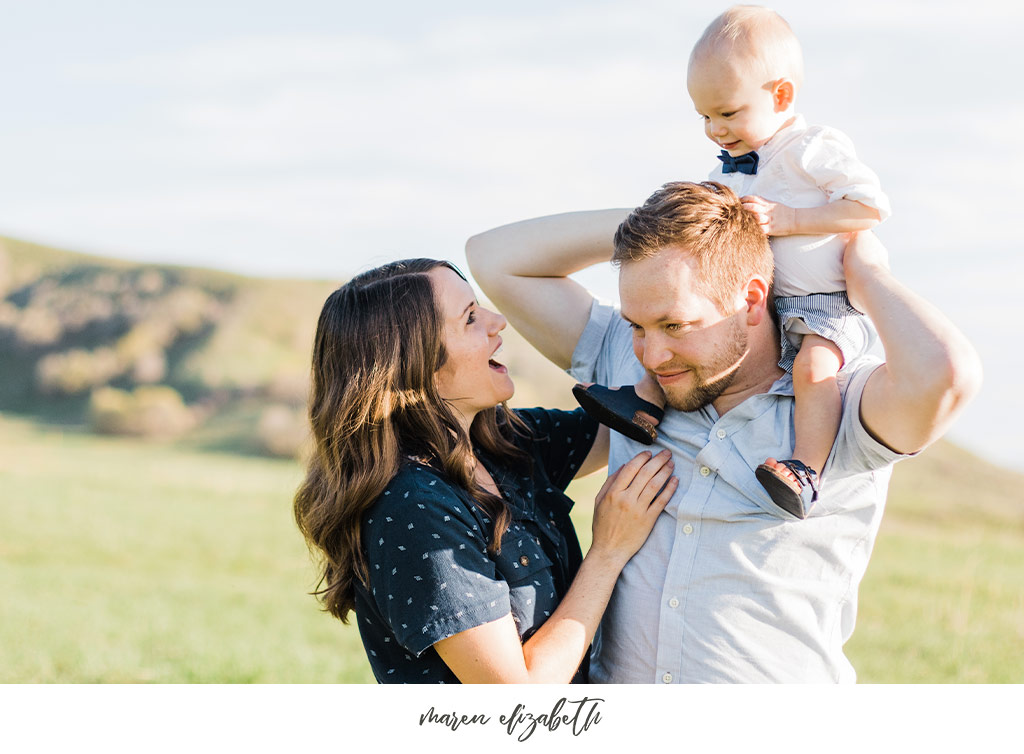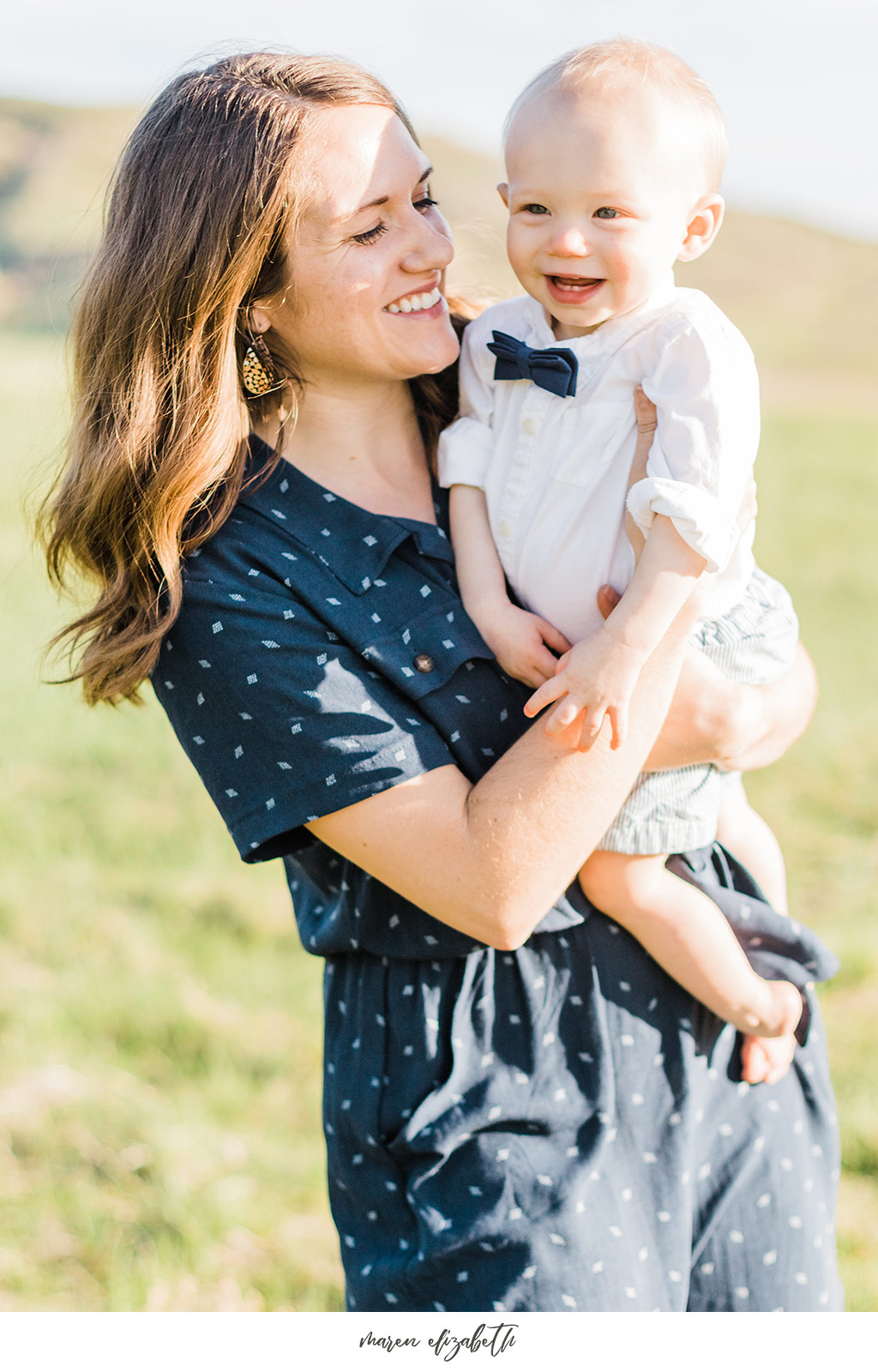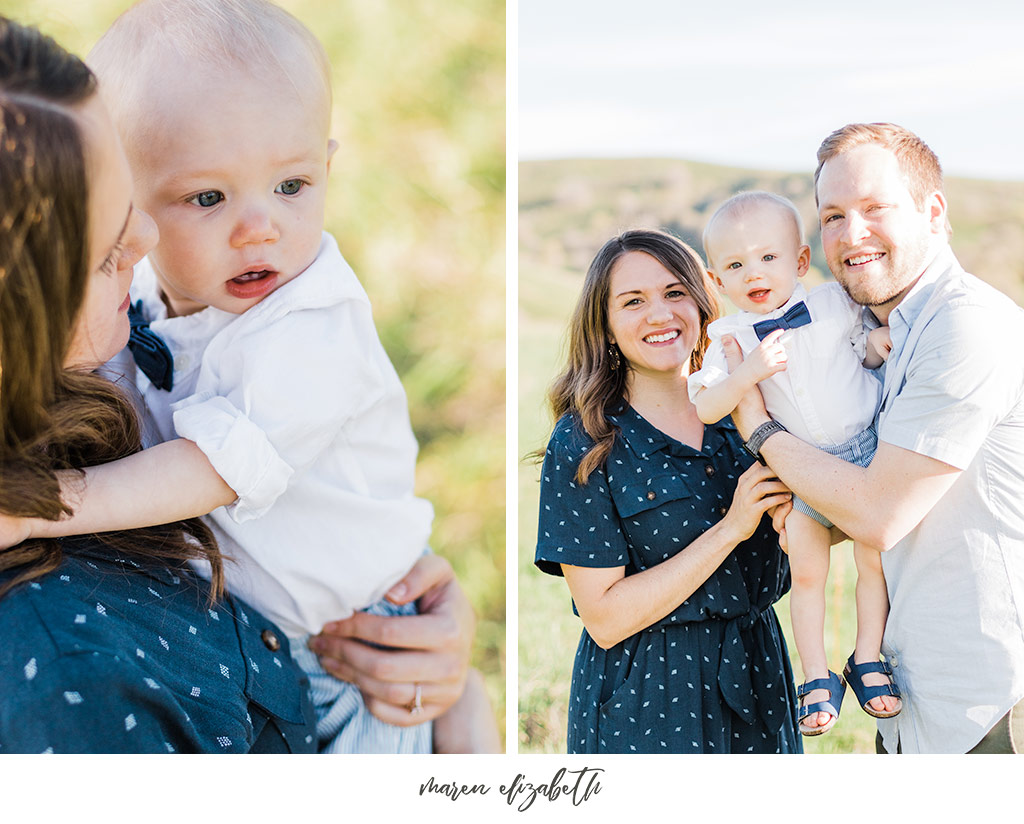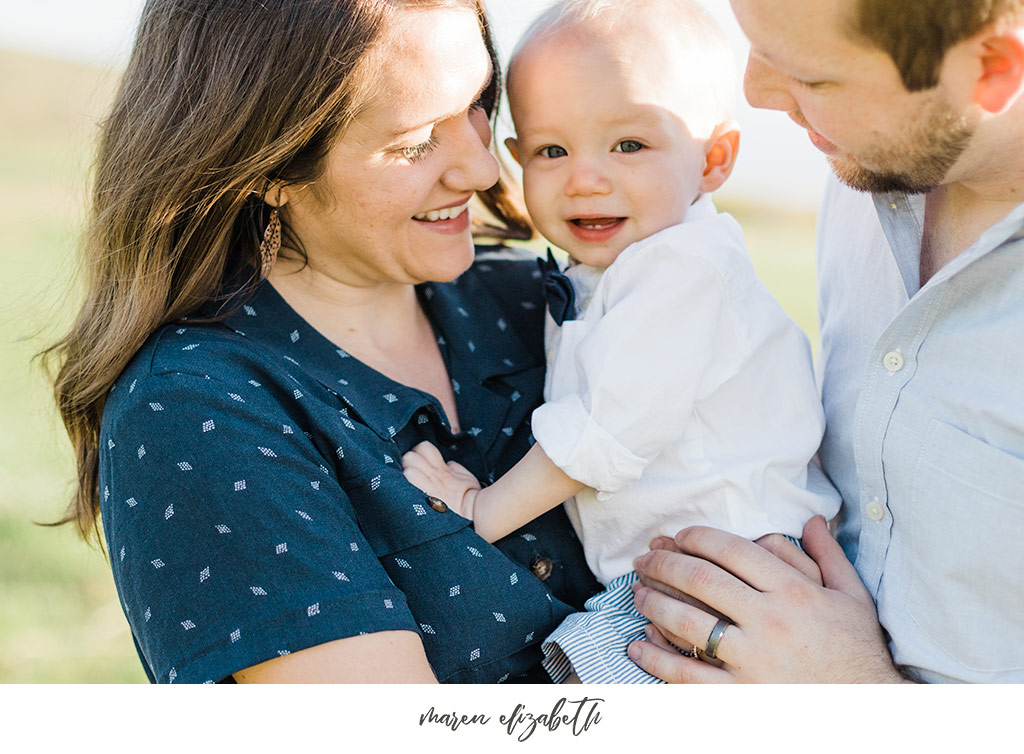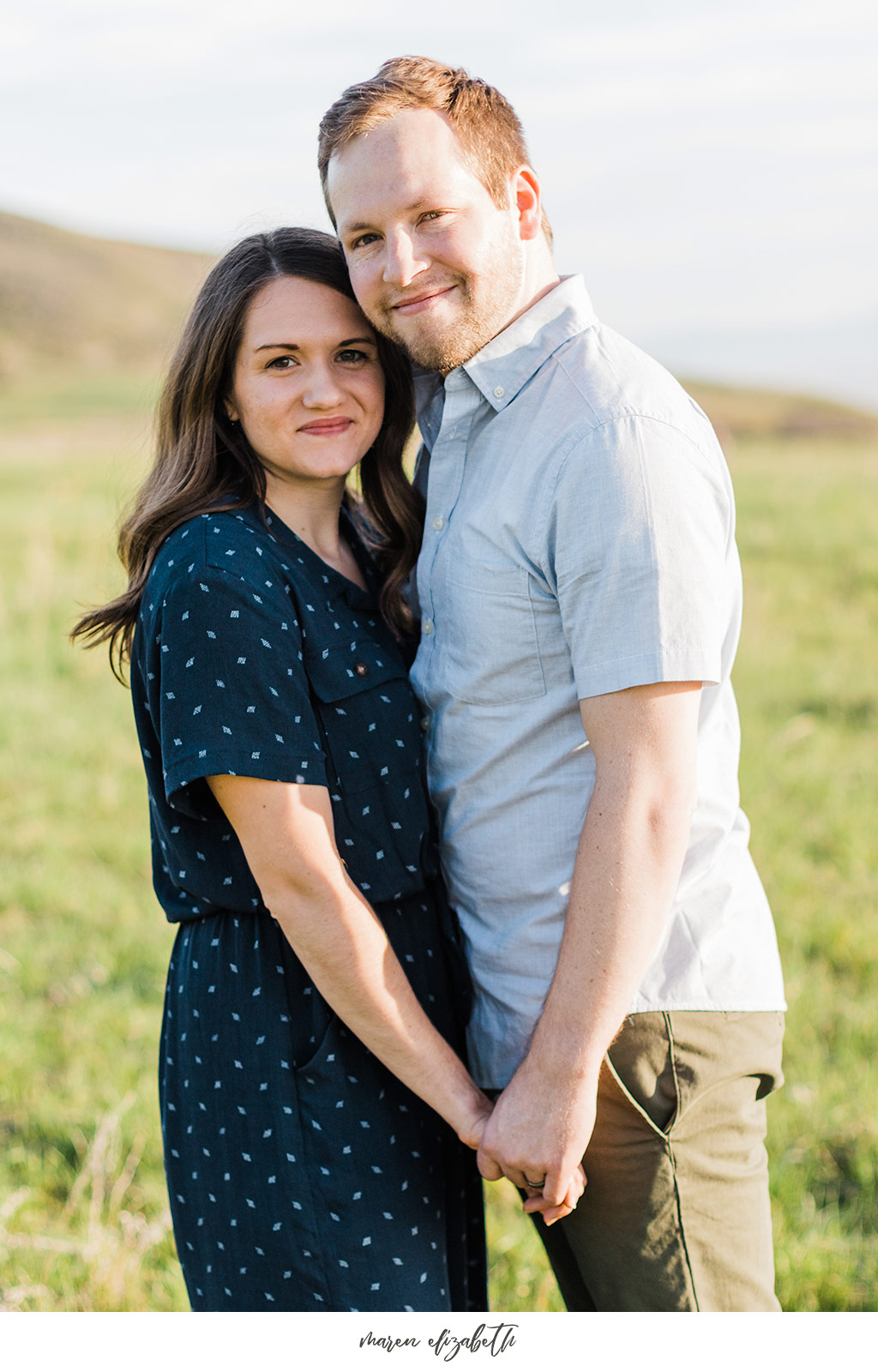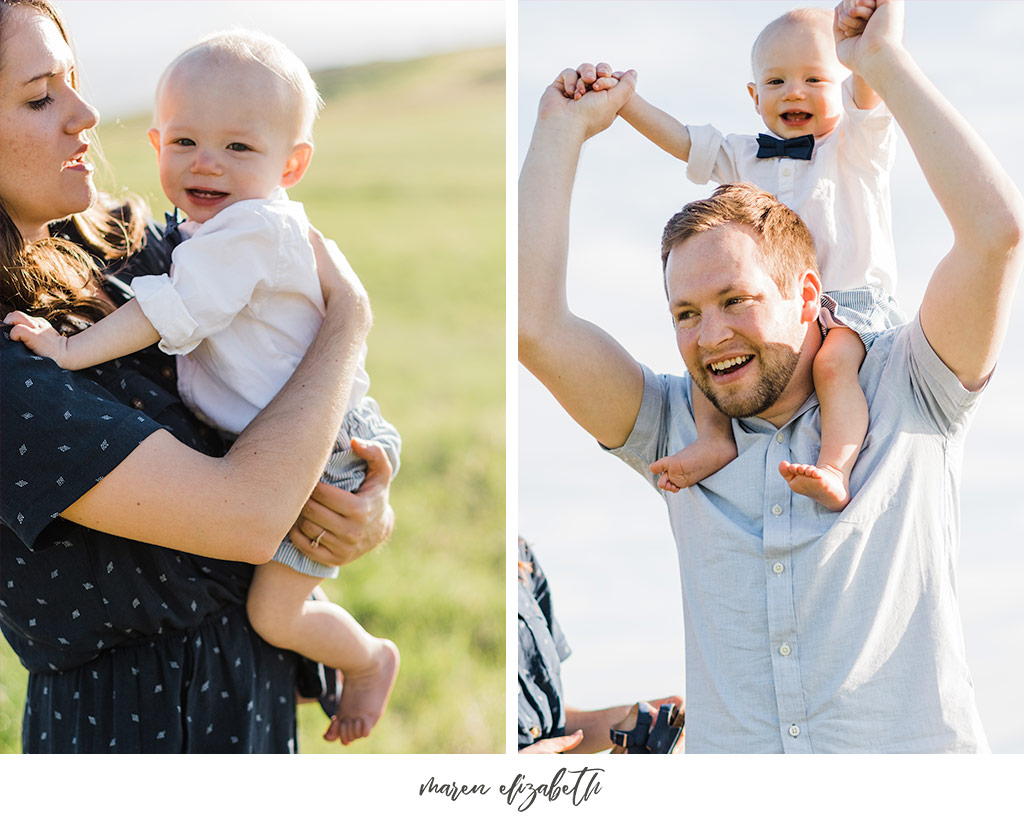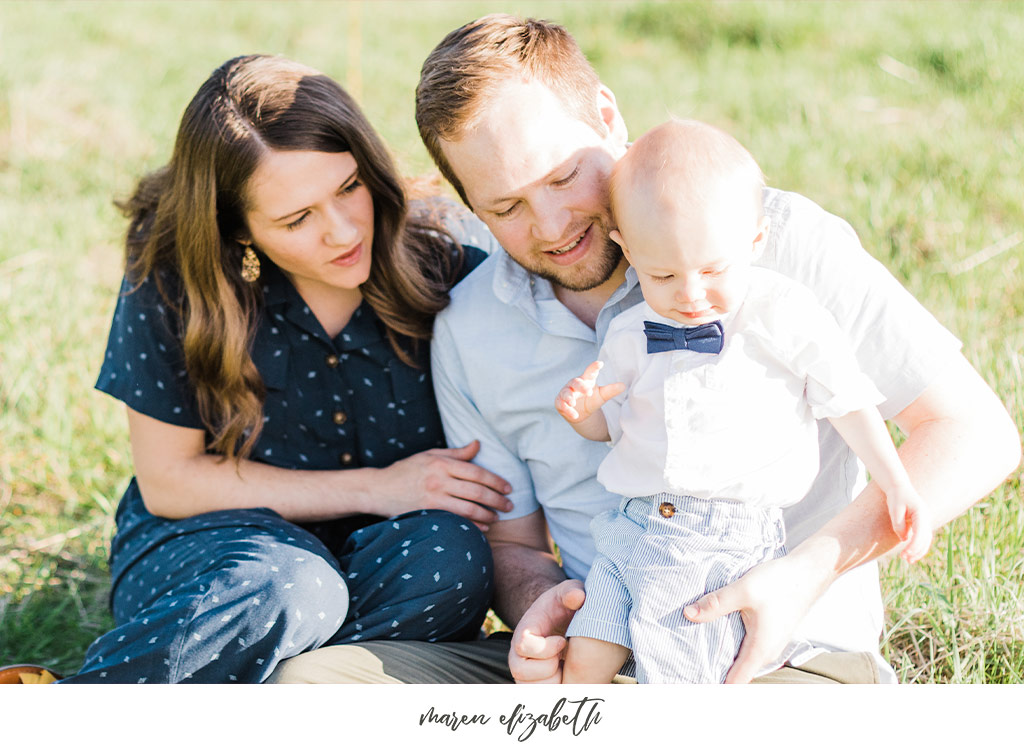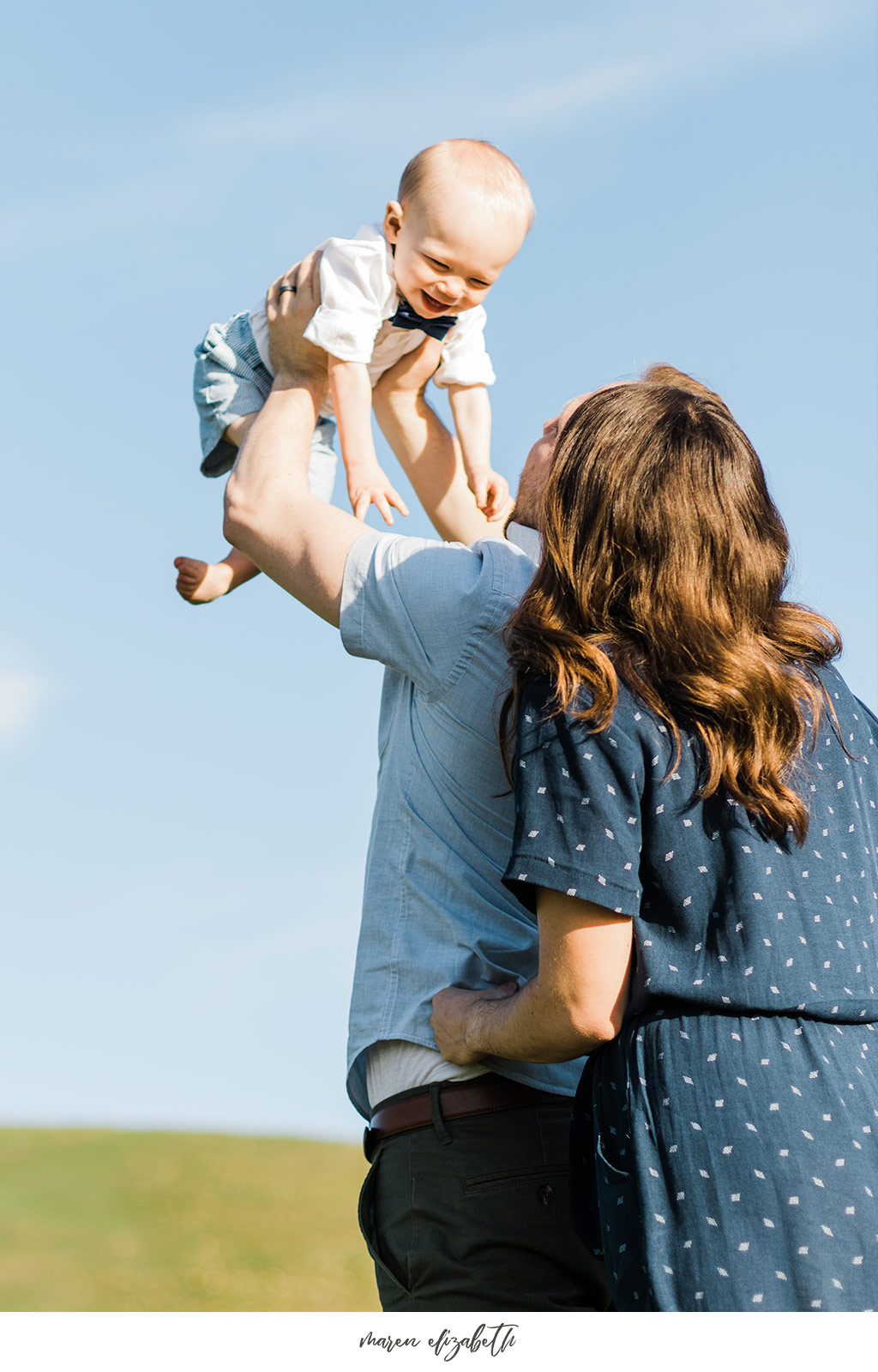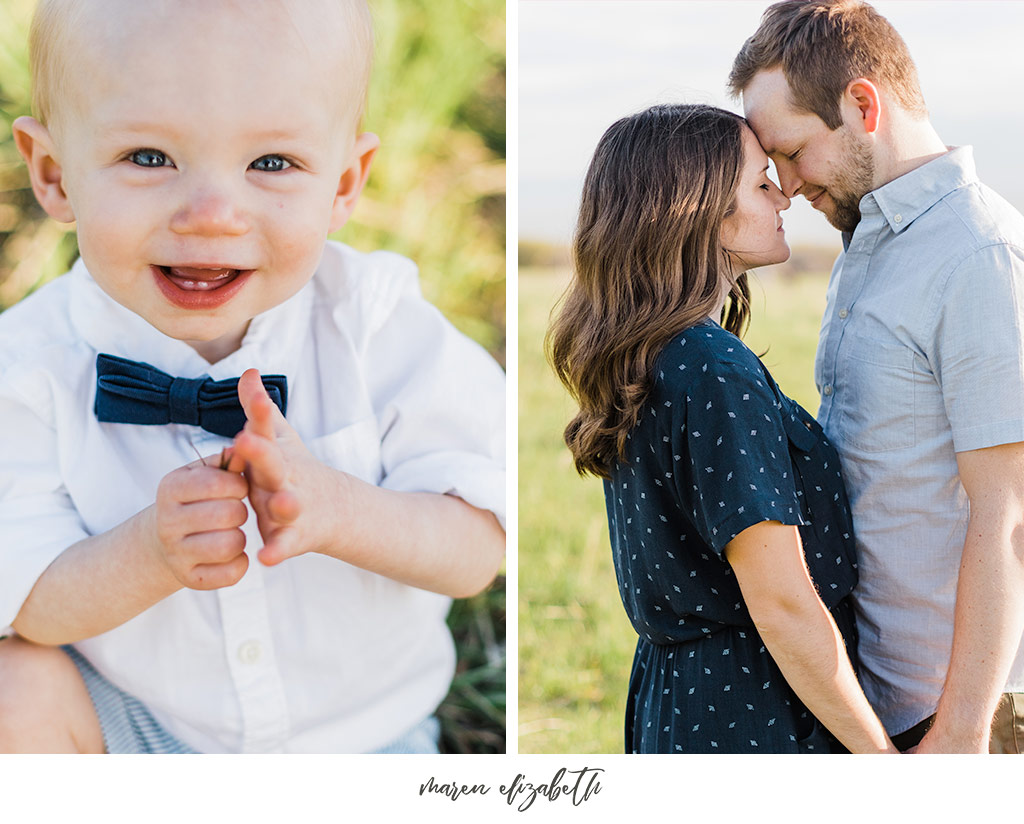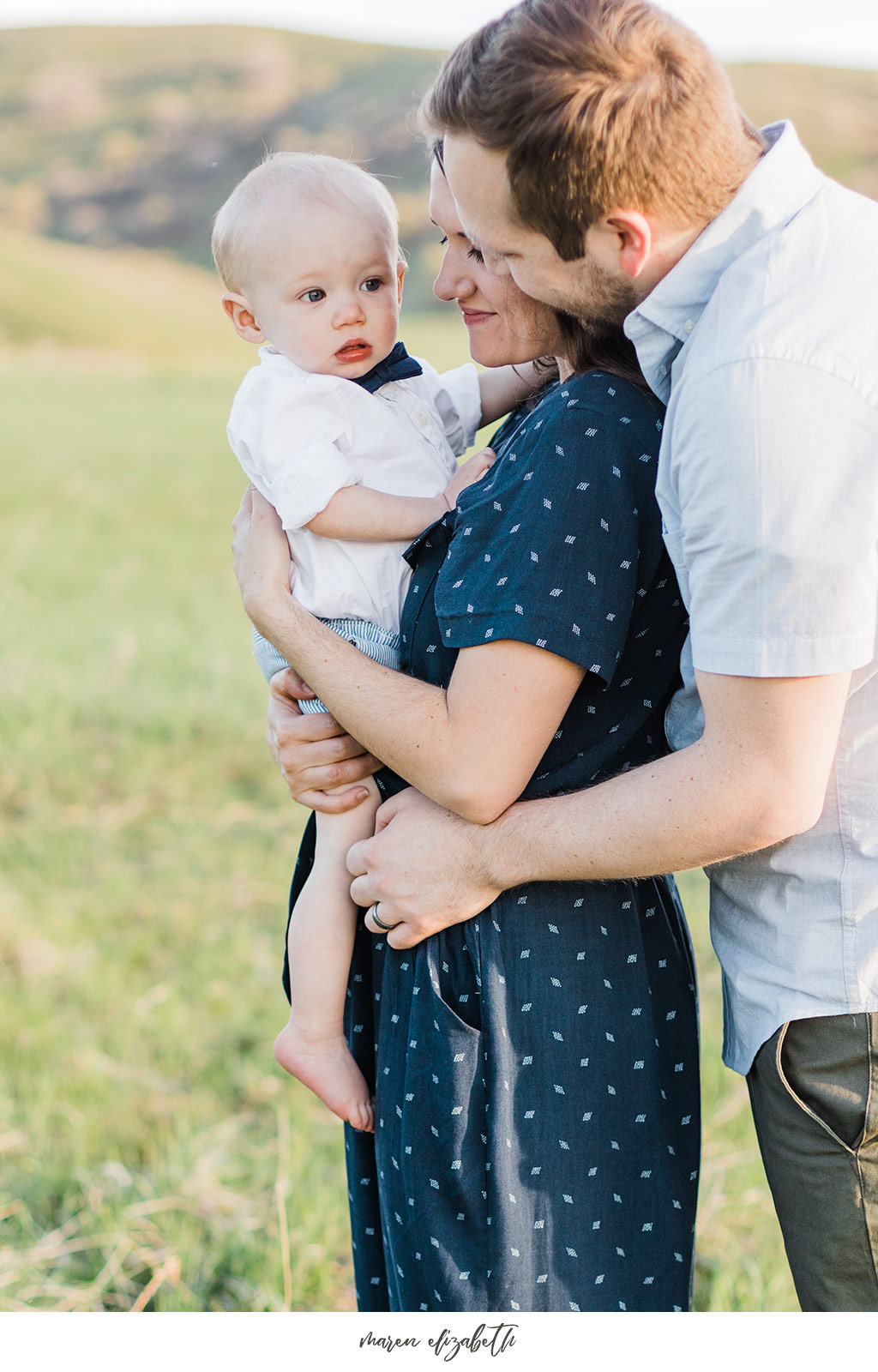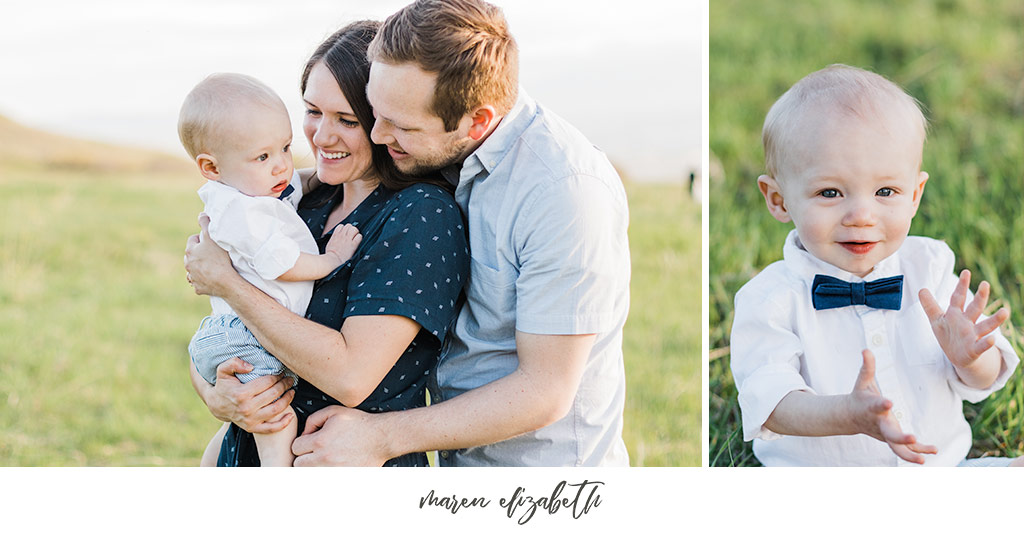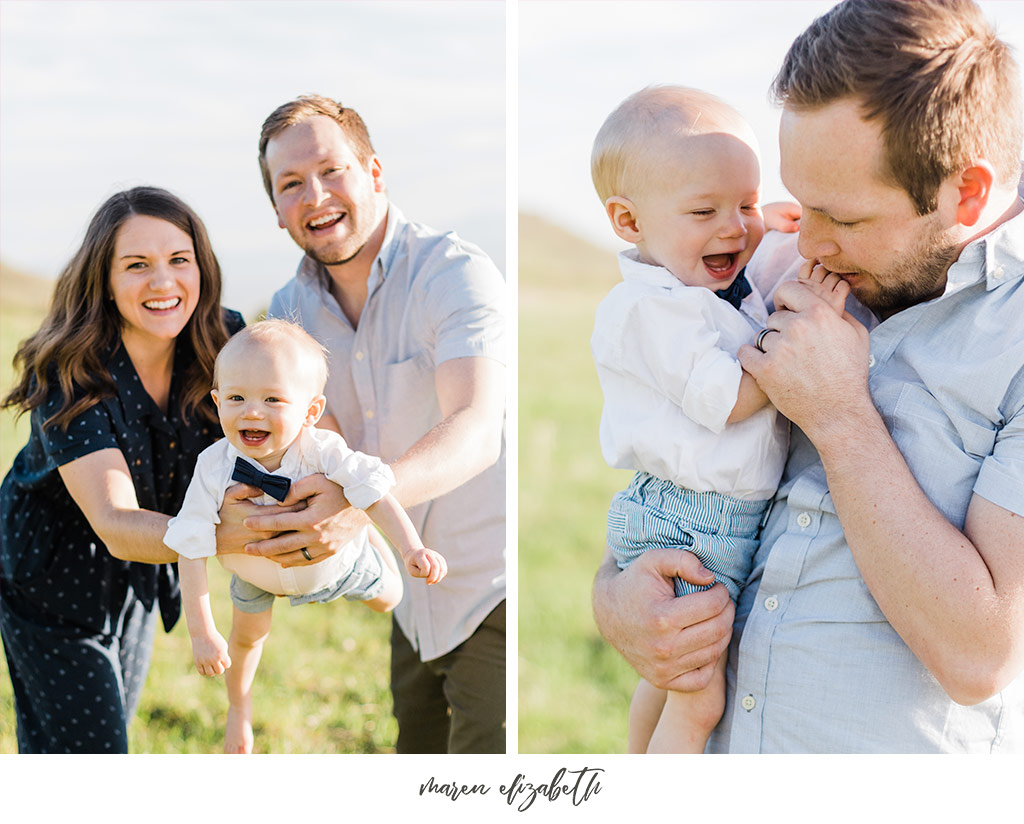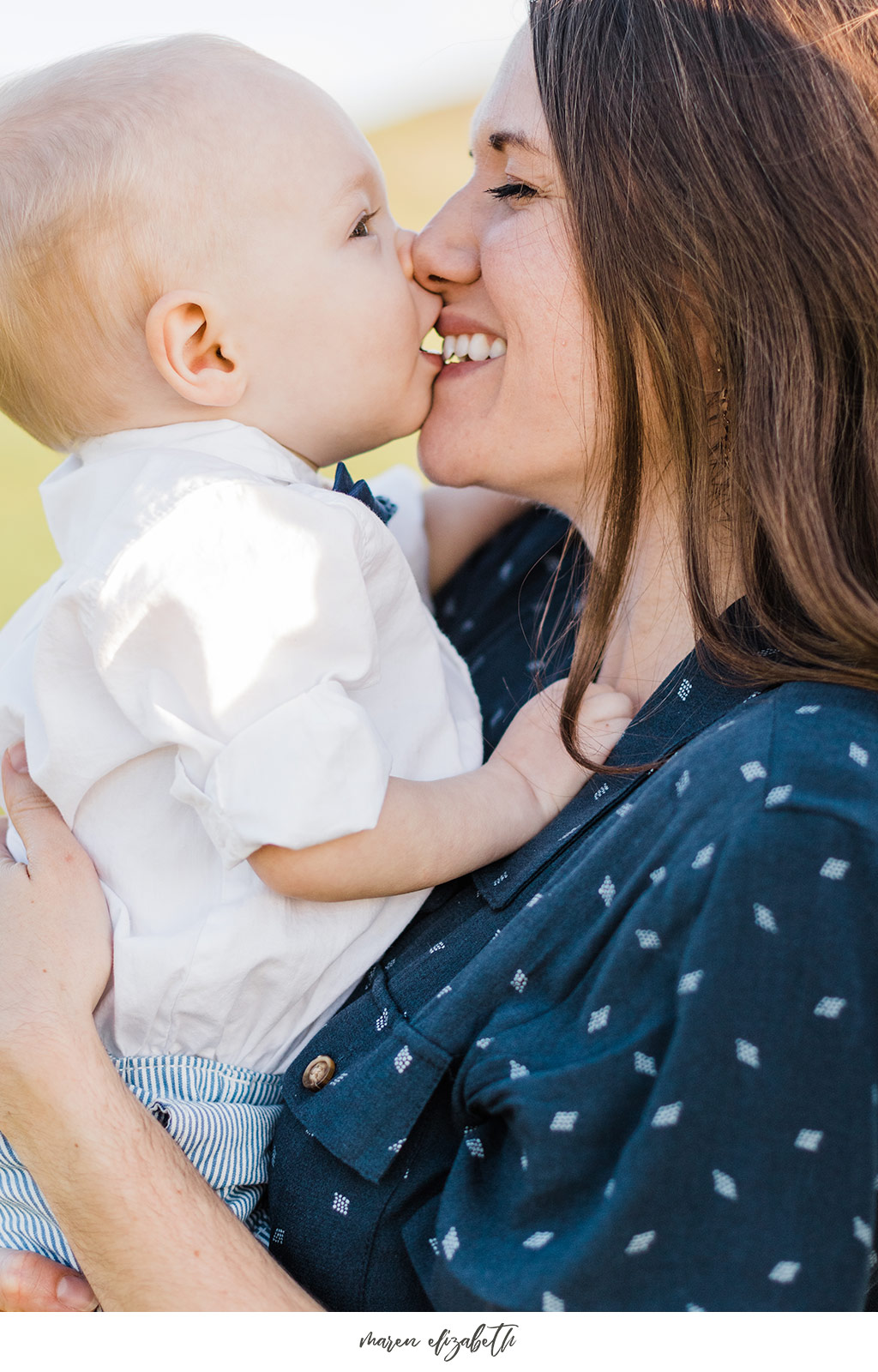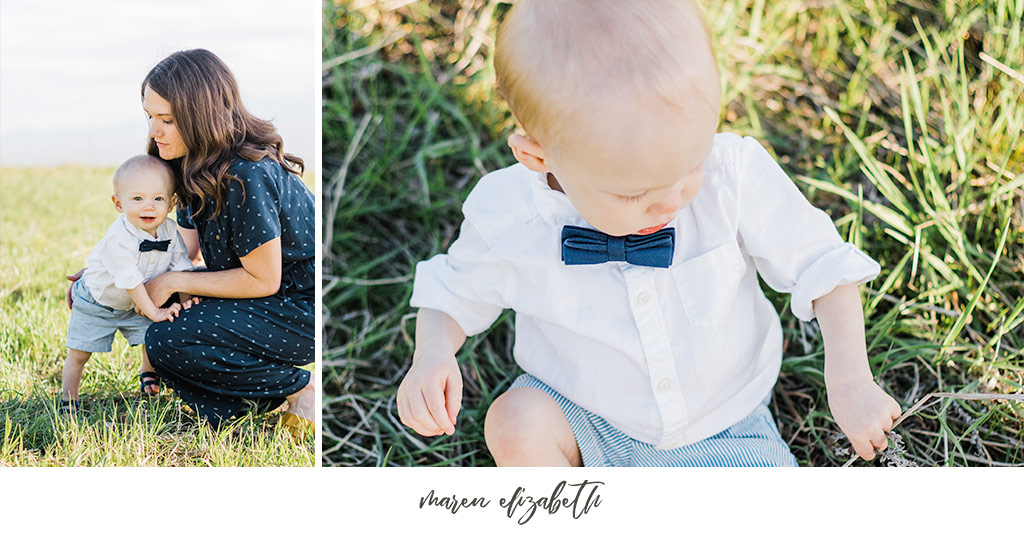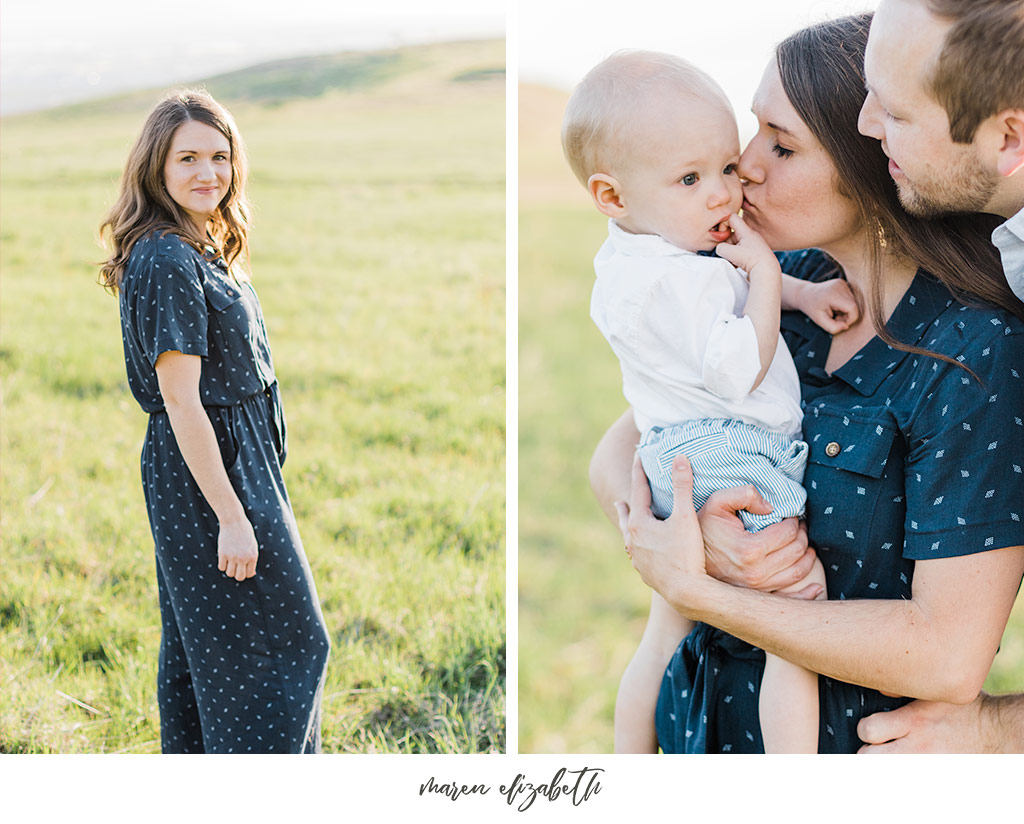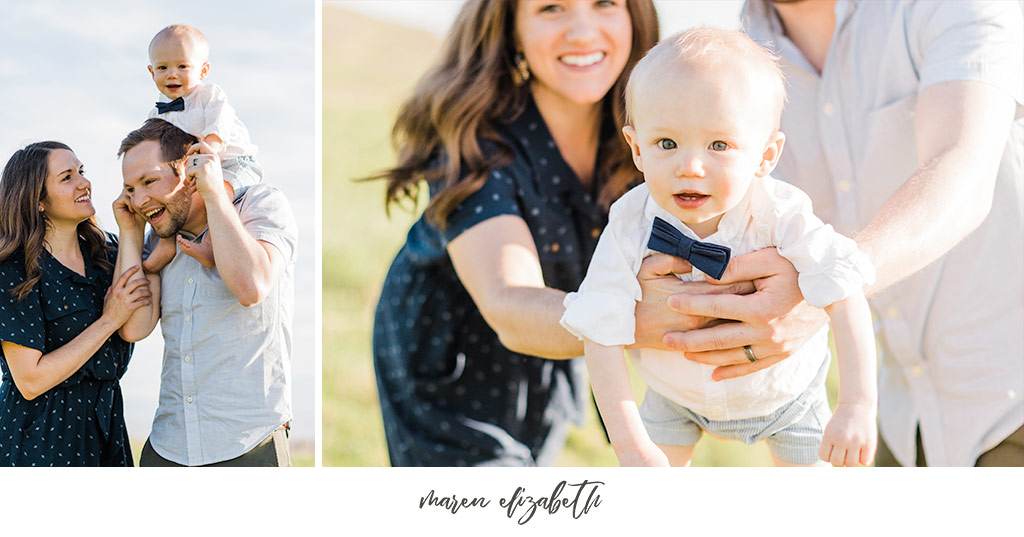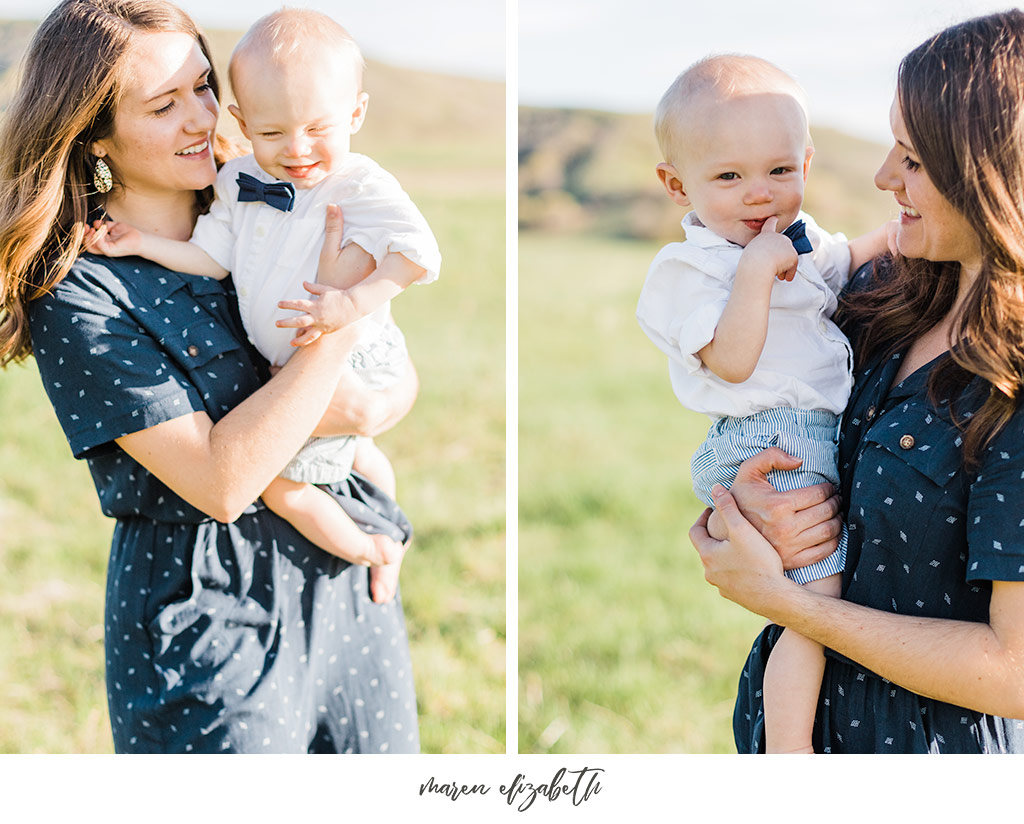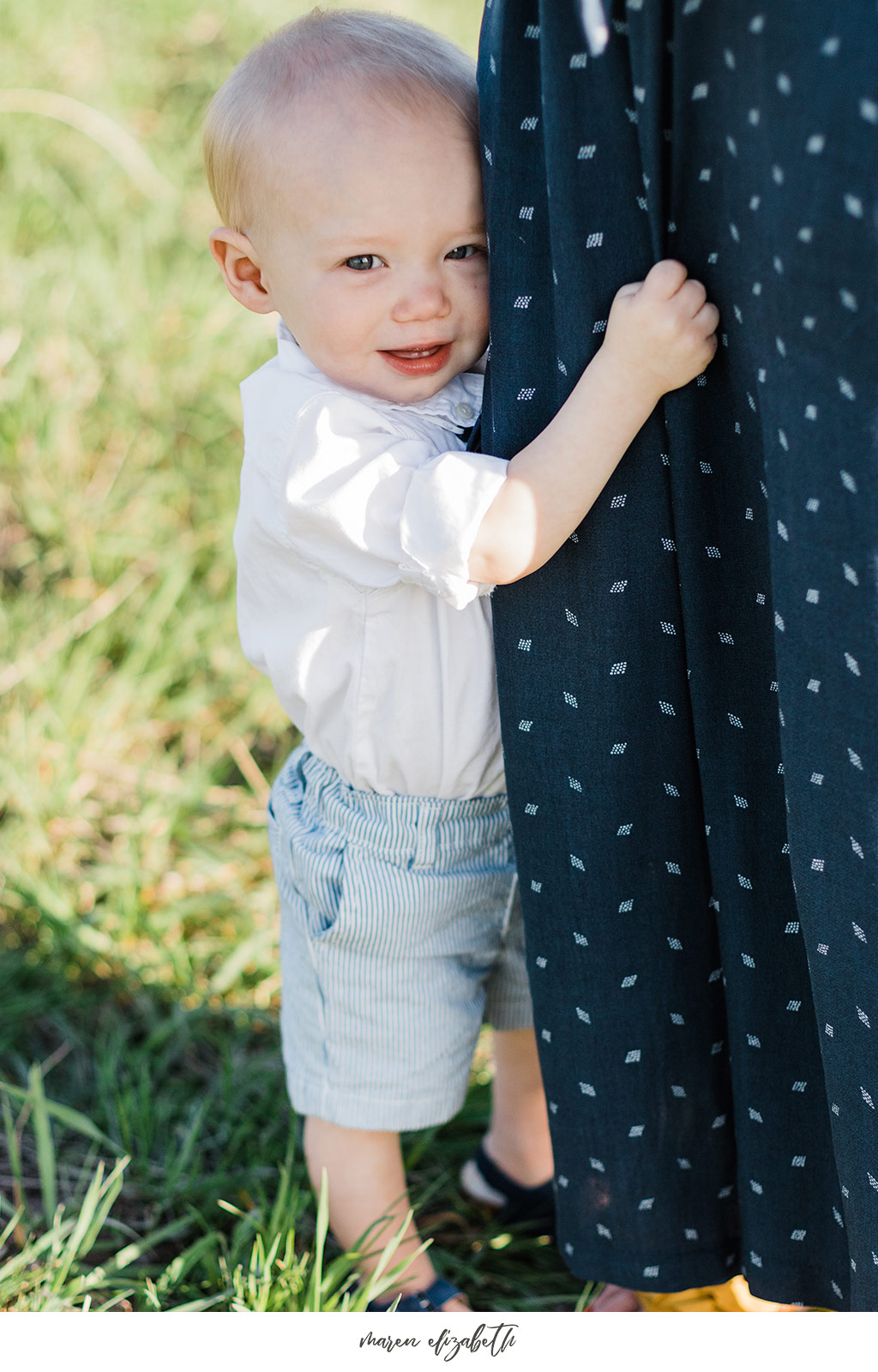 I'd love to work with you! Contact me to book your family pictures session! Check out more of my portfolio and stay up to date by following me on Instagram.