Bonneville Salt Flats Family Pictures | What You Need to Know
I first met the Blanchard family when I was living in Queens, NY while serving a mission for the Church of Jesus Christ of Latter-day Saints. They had just moved in to our ward (church congregation) from London, England and had 3 of the cutest kids I'd ever seen. When Rachel told me all their names she also told me their significance. I can't remember any specifics but I will always remember what she told me next. "Names are important. When Christ called His apostles He changed three of their names to more accurately reflect His, and eventually their, mission." Those words have stuck with me and made naming my Emi an even more sacred experience. I think we lived up to the spirit of this statement well, her name means 'to strive for purity'. When the Blanchard's moved to Utah I was SO excited and knew I had their family pictures. Of course we had to go big so we traveled the 2 hours out to the Bonneville Salt Flats. Here's what you really need to know about taking family pictures out there.
When is the best time of year for family pictures at the Bonneville Salt Flats?
We took these pictures mid-June at the end of a VERY wet Spring and almost everywhere you looked there was between 1 and 6 inches of water covering the Salt Flats. We tried one rest area and there was pretty much a lake between us and usable salt flats. Rather than try to walk across it in tuxes and long flowy dresses we decided to drive around to the speedway and see if we could find anything a bit dryer. We got lucky! It wasn't dry, but there wasn't any standing water either. These pictures were taken about 50 yards from the end of the road that leads to the speedway.
I have heard that if you go later in the year, specifically in the Fall, it tends to be dried out so you don't have to look so hard for the dry spots.
They are beautiful year round, its just your experience that will be a bit different depending on the season/weather that year.
Can you drive on the Salt Flats?
SOMETIMES. If we had tried to drive out onto the salt flats when we were there our car definitely would have gotten stuck. Its just so soggy your would sink right in. But, when it's dried out you can drive on them, I mean, that's why its called the speedway… they race on them! I'd just say be very careful. This spot was right off the road so if you don't want to risk it I can't think of a reason why you'd have to.
Your shoes might not survive.
Earlier this summer I bought a $12 pair of flip flops at Costco. These were the greatest pair of flip flops I've ever owned. If I'm on my feet a lot my feet start to ache, even if I wear gym shoes… but not in these flip flops. We took Emi to the zoo for her birthday and I wore these flip flops and my feet didn't hurt at all, even after walking all day, all over the zoo. I'm sure you've guessed how this story ends. This magical pair of flip flops didn't survive. I scrubbed them as soon as I got home and they looked like they might be alright. When I wore them though I just kept pushing more and more salt out of them. It never ended! RIP.
It might not be so bad if its dry, but if its soggy I'd say plan on your shoes going in the trash. The funny part was I actually went barefoot most the session. It was comfier than getting bits of salt in my shoes.
Can you handle the mess?
When we rolled up to this session and I saw all the water I was so worried for my clients. I knew they were wearing fancy clothes and I was so afraid the parents would be anxious about everything getting ruined in the water/salt. Honestly, it's very possible everything did get ruined. But these parents were absolutely amazing. They didn't just grin and bear their kids running and playing and getting mud and salt everywhere, they encouraged it! It made this session magical and so much fun.
The Bonneville Salt Flats are beautiful and they are a stunning place for family pictures, but if you can't handle the mess and will spend your session worrying about the kids clothes, I would say it's not for you. But, if you can accept that maybe the only thing you bring home in tact is oodles of smiles, laughter, and family memories… DO IT! There's nowhere better.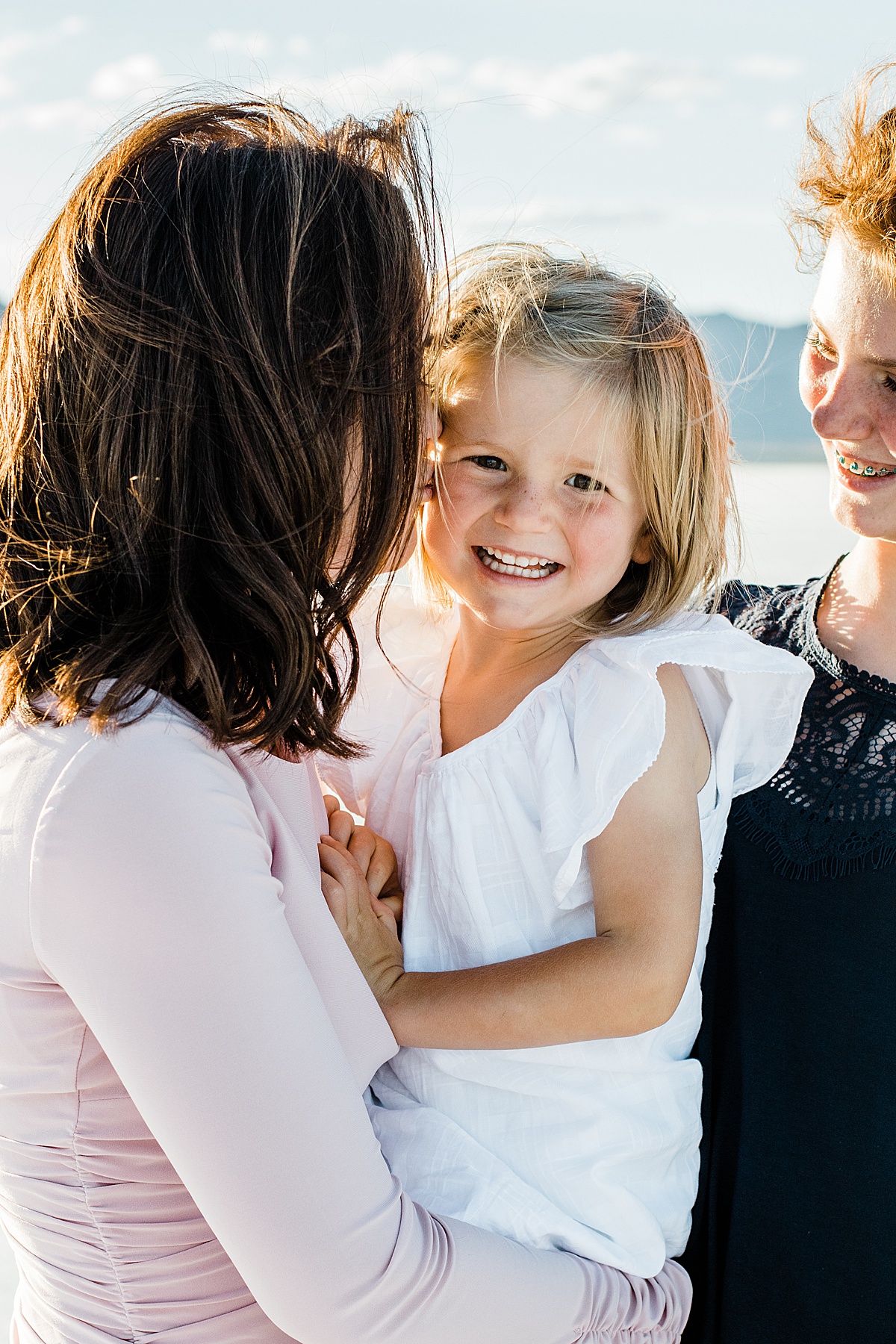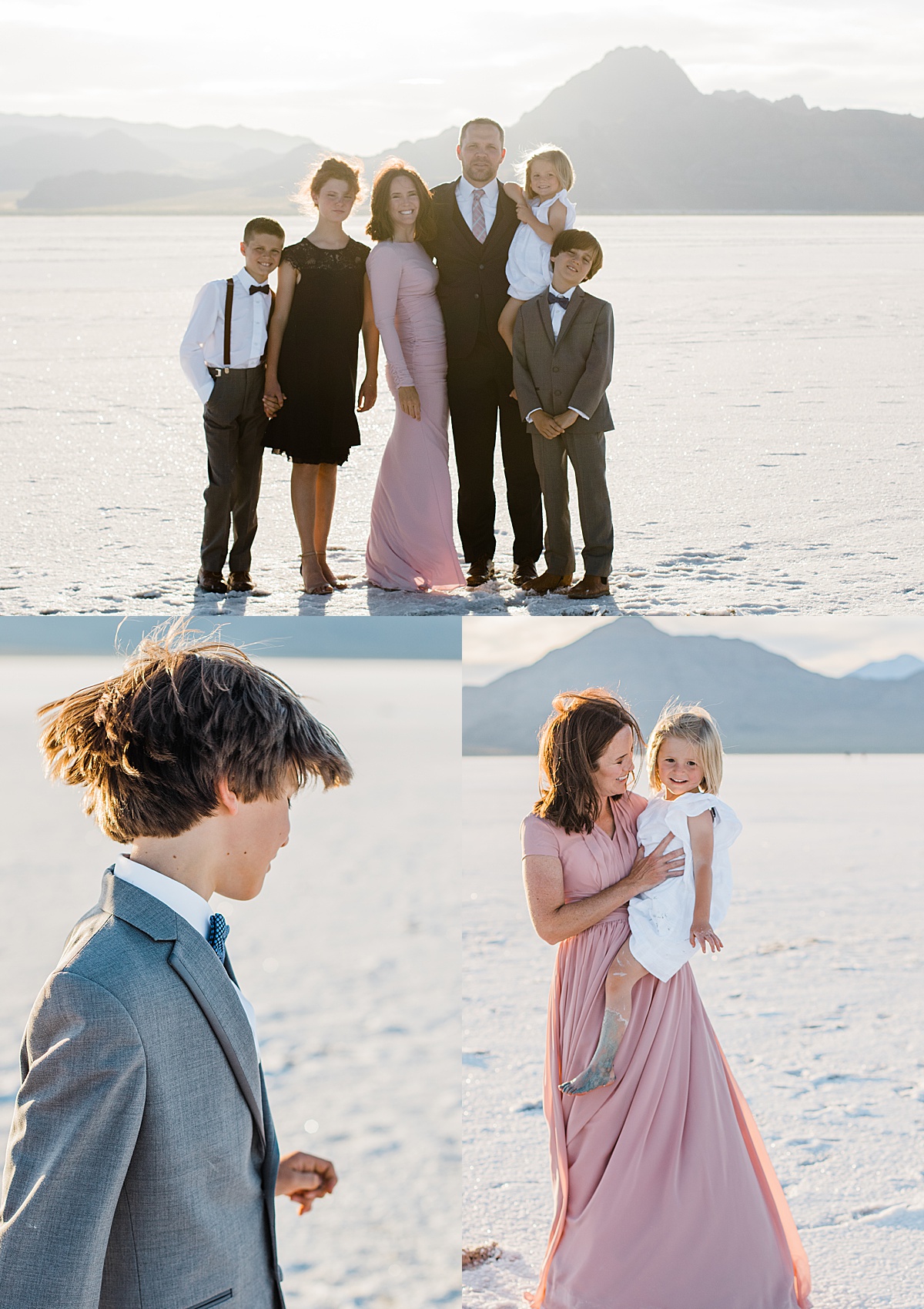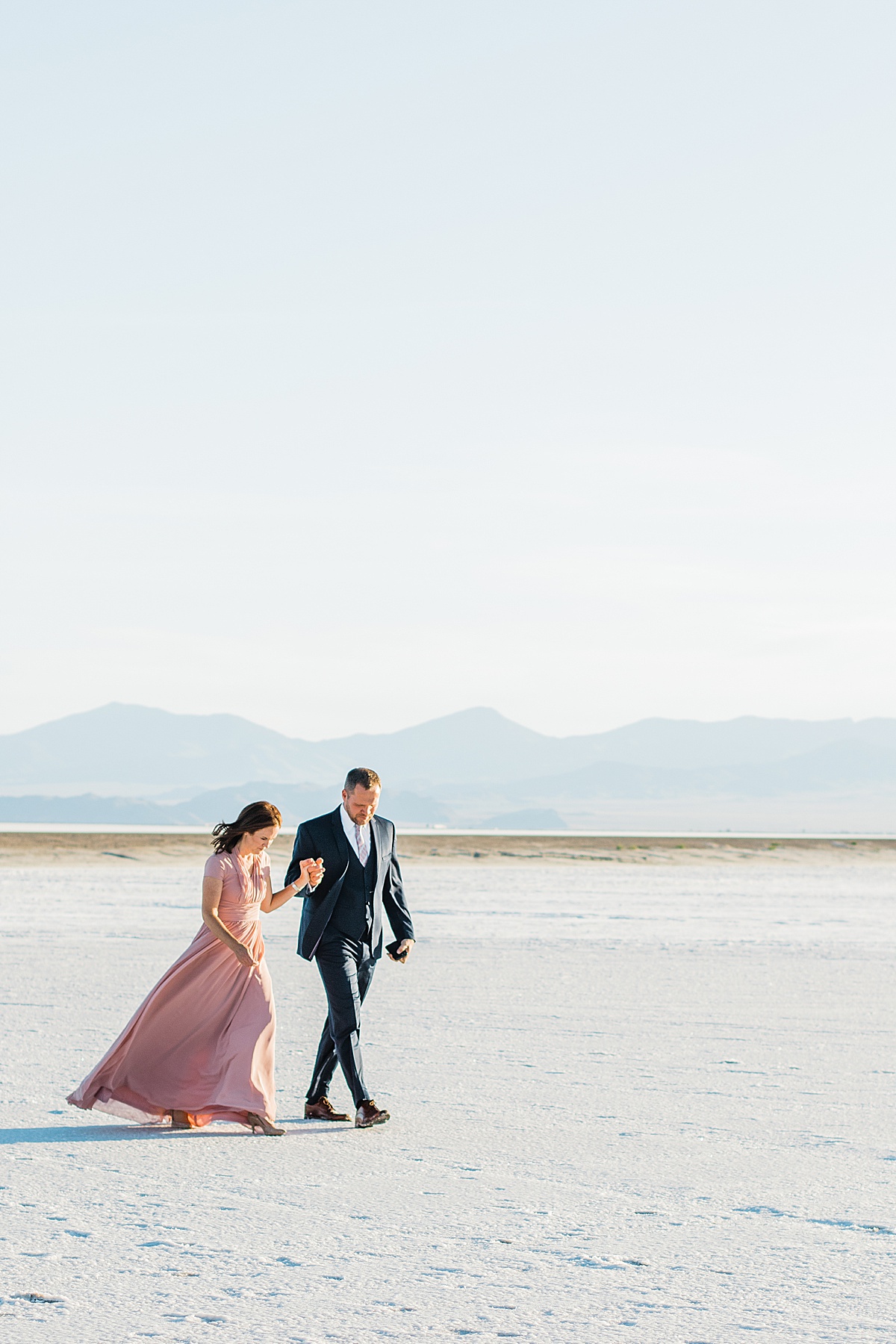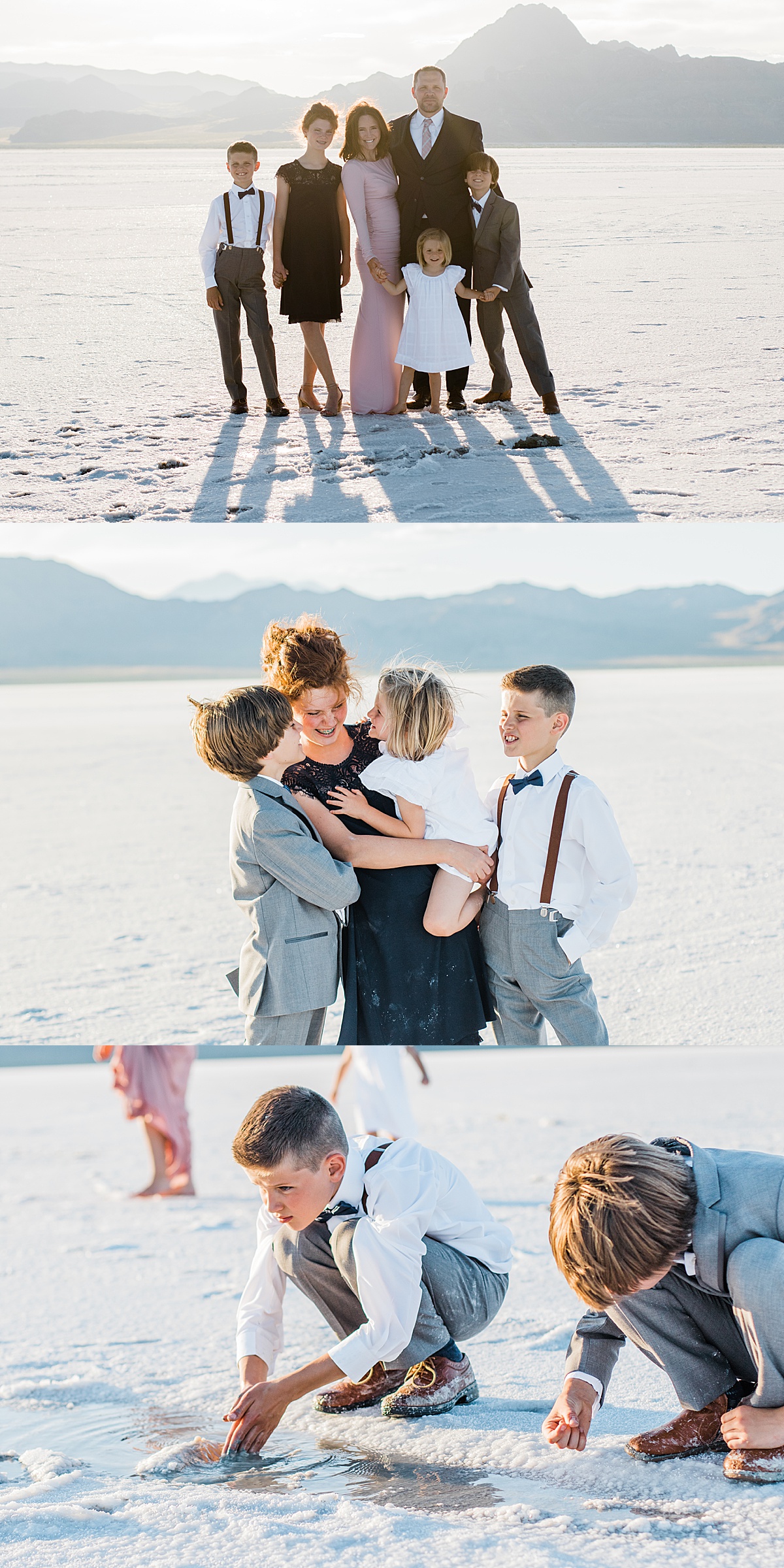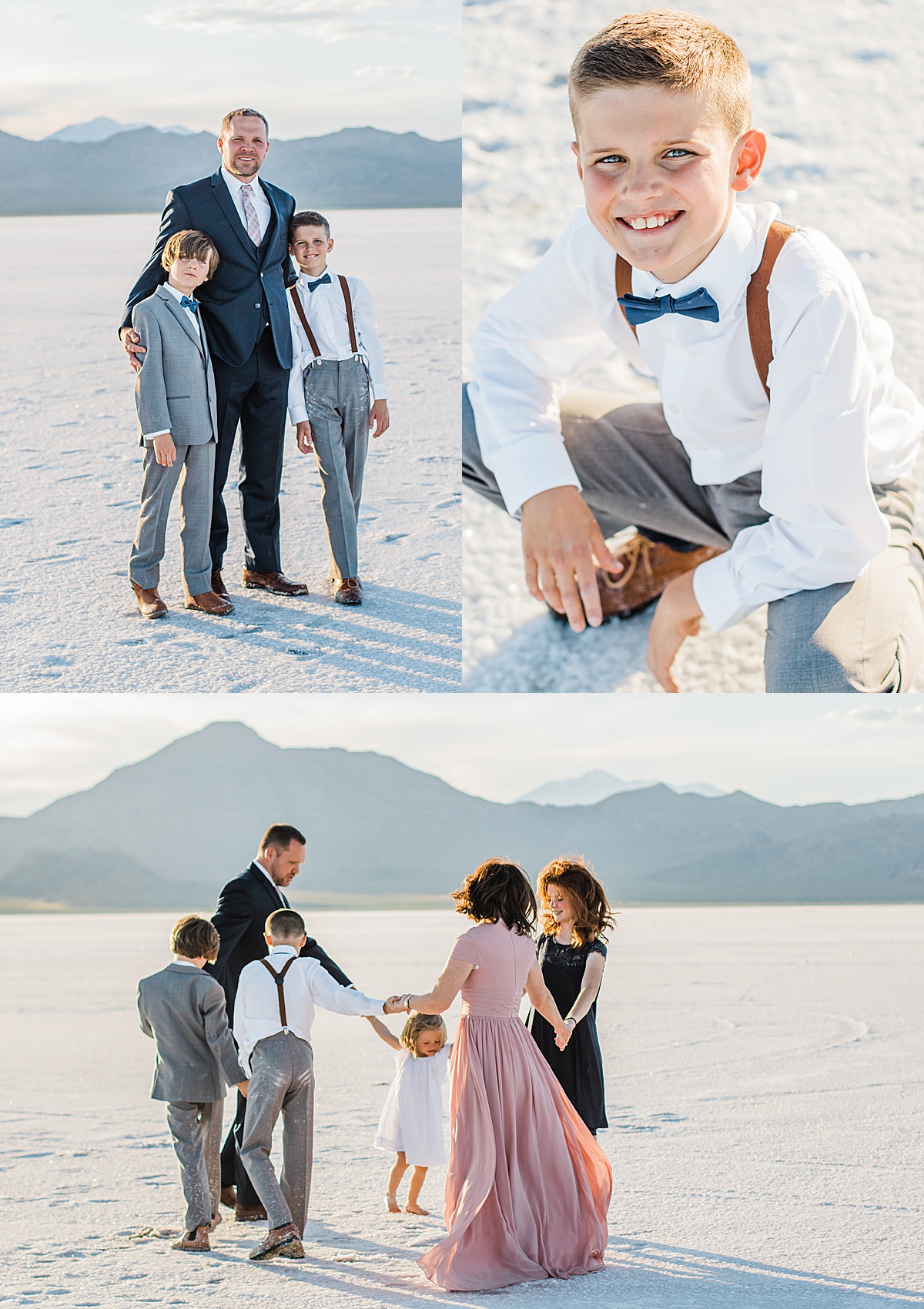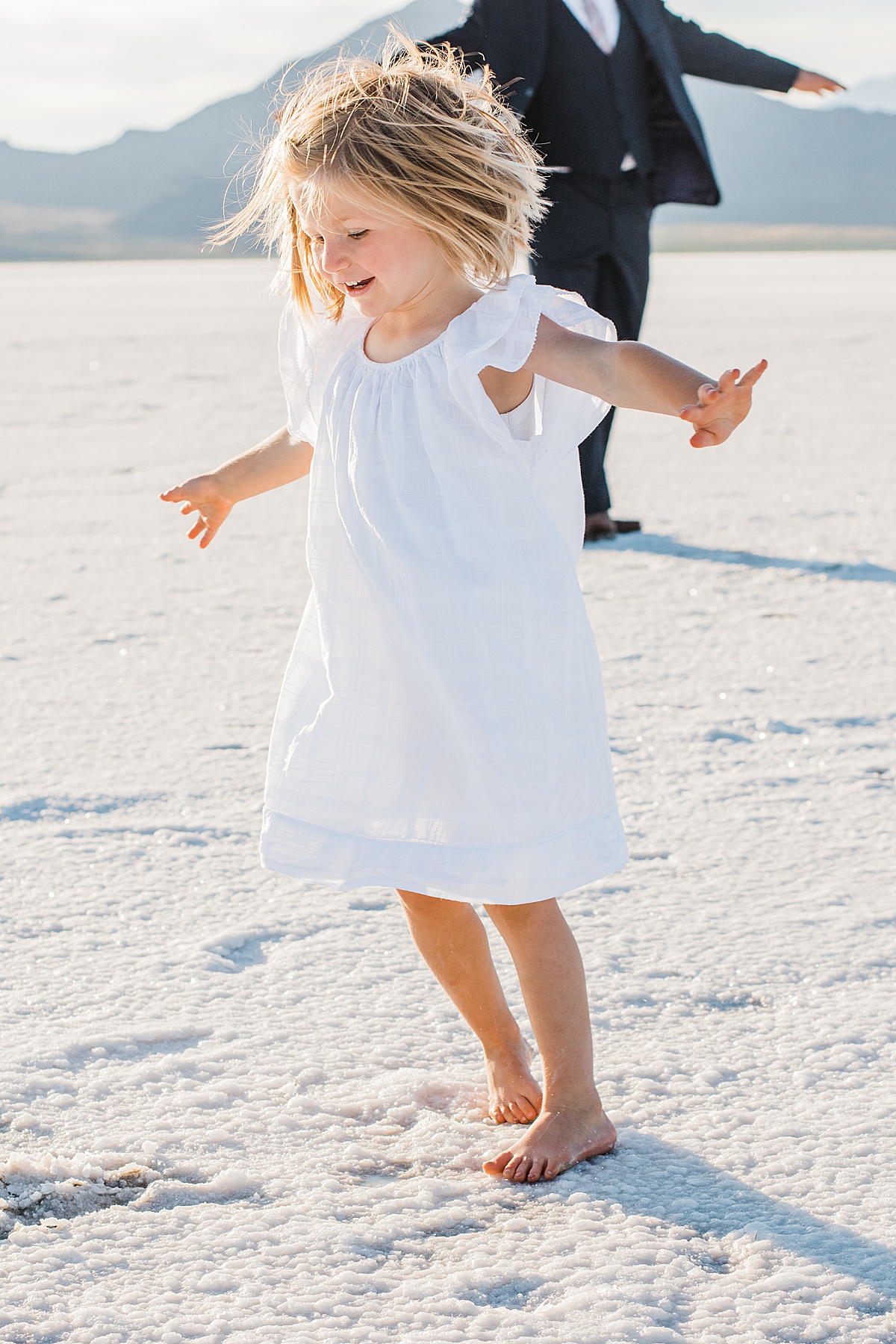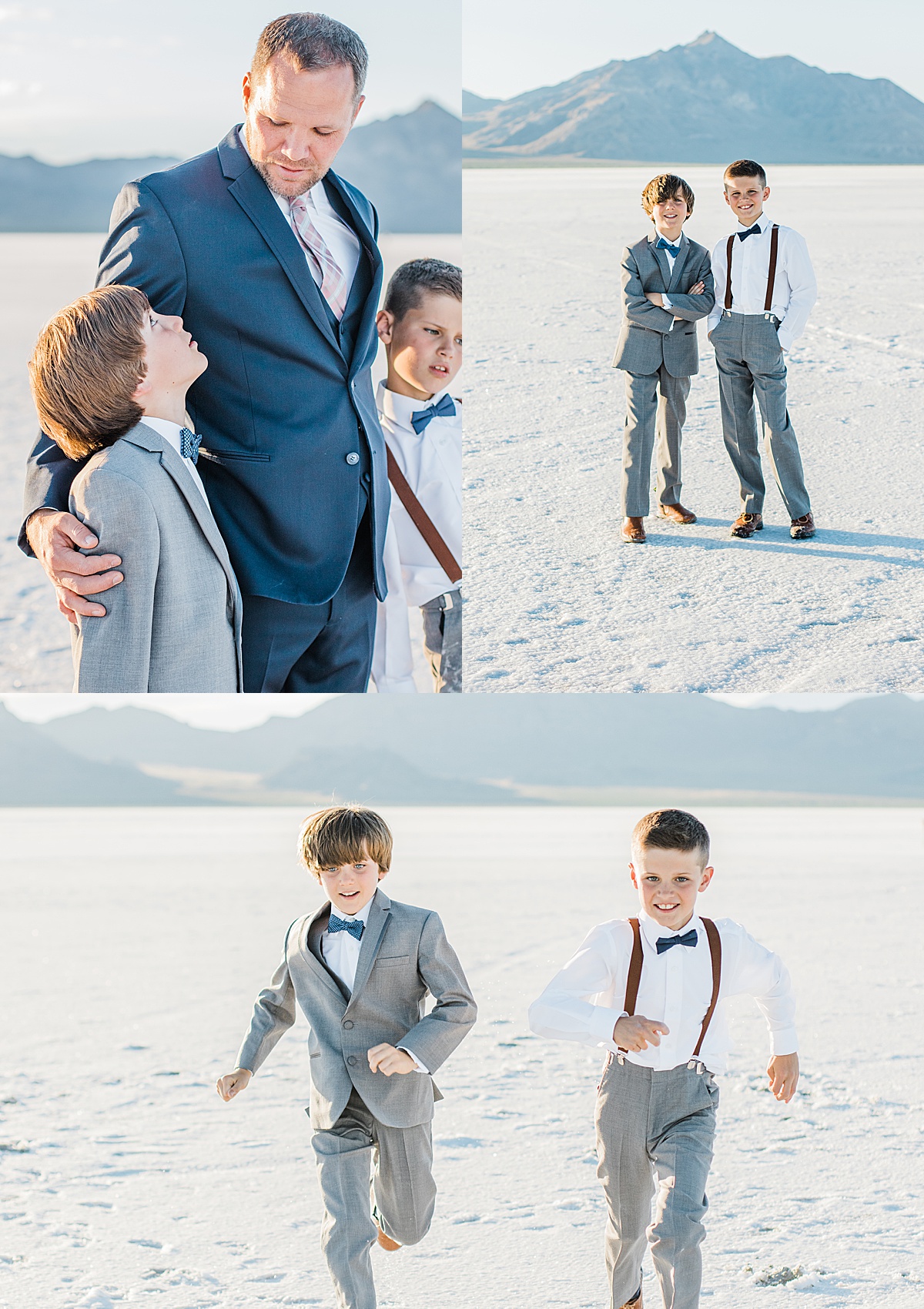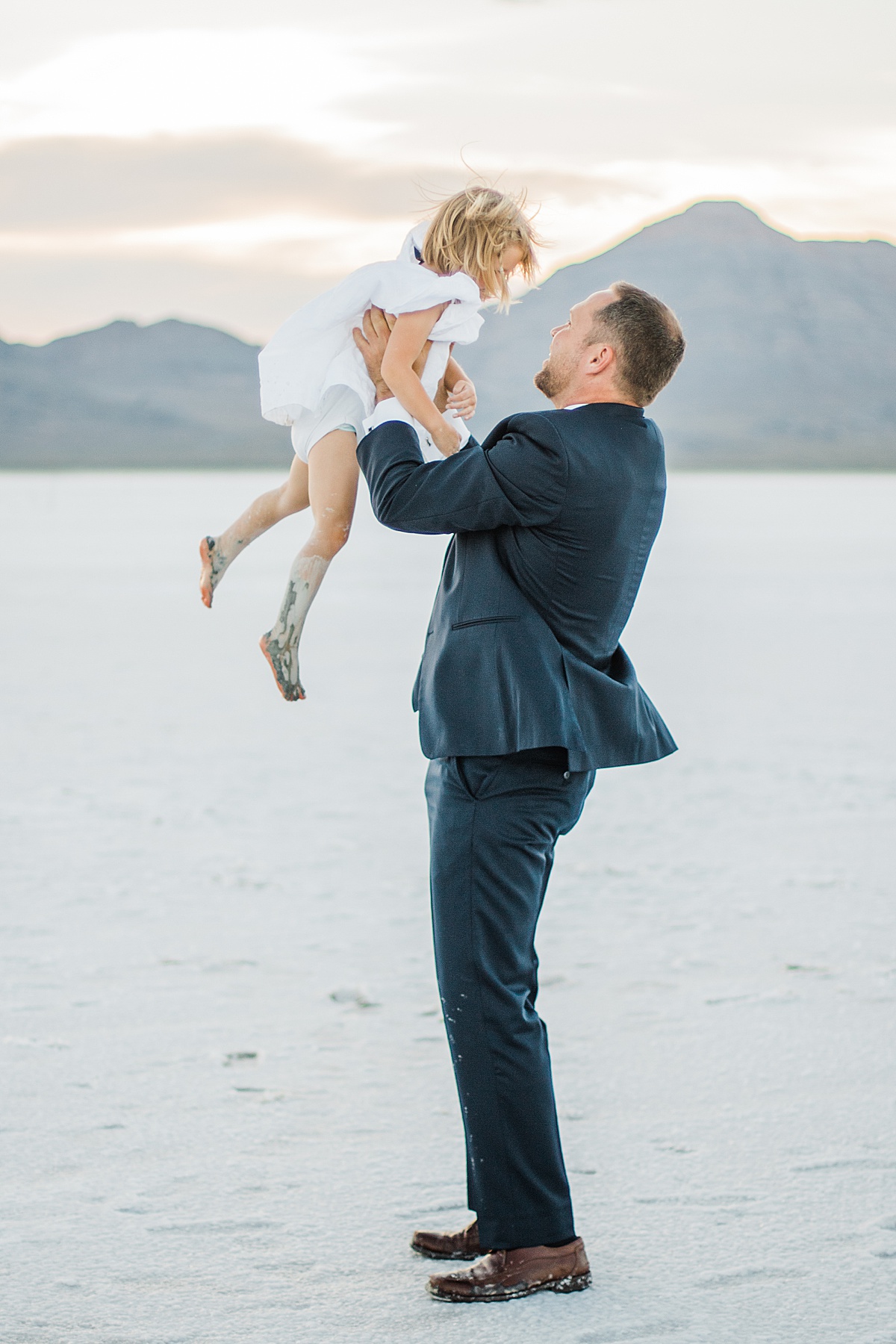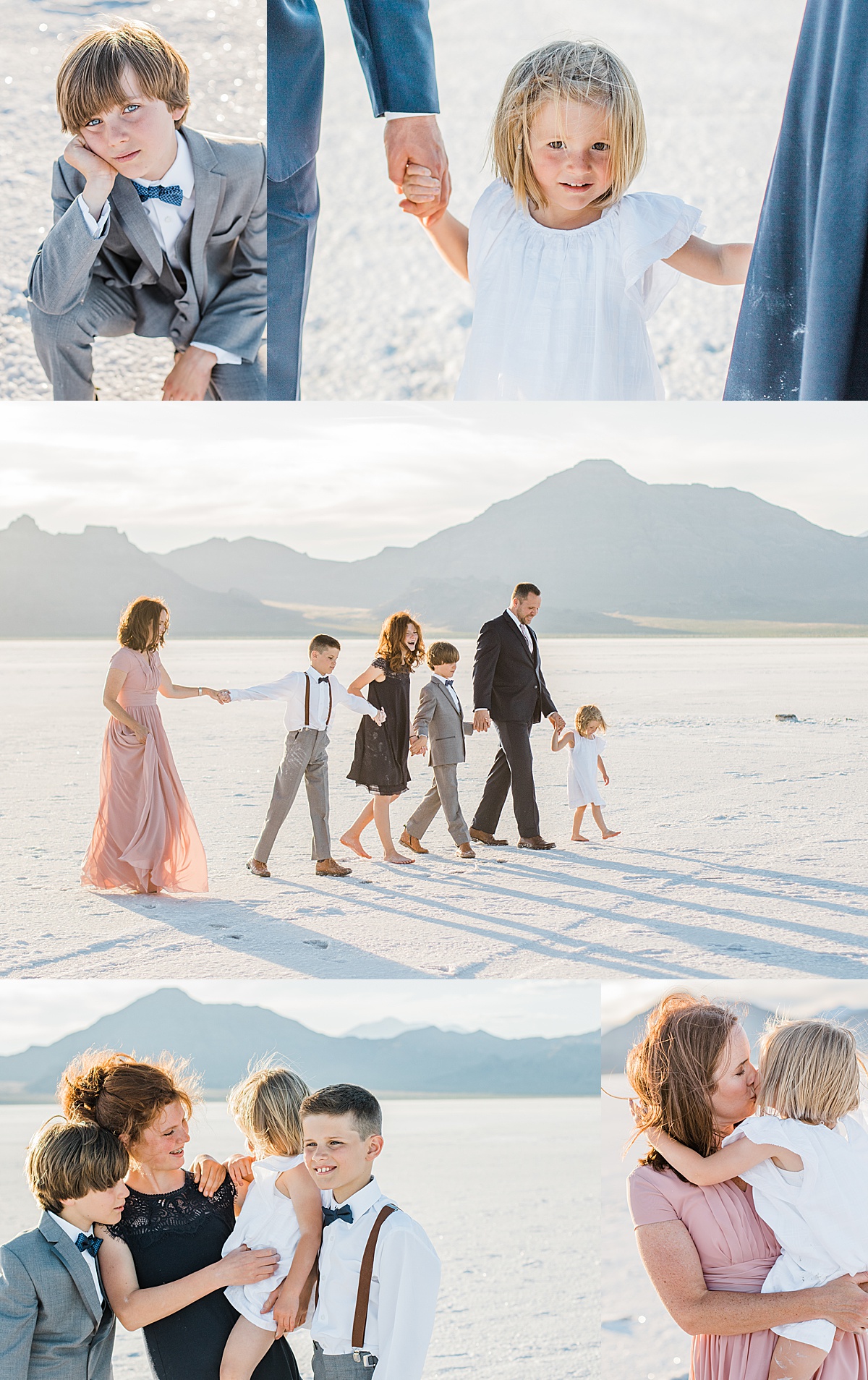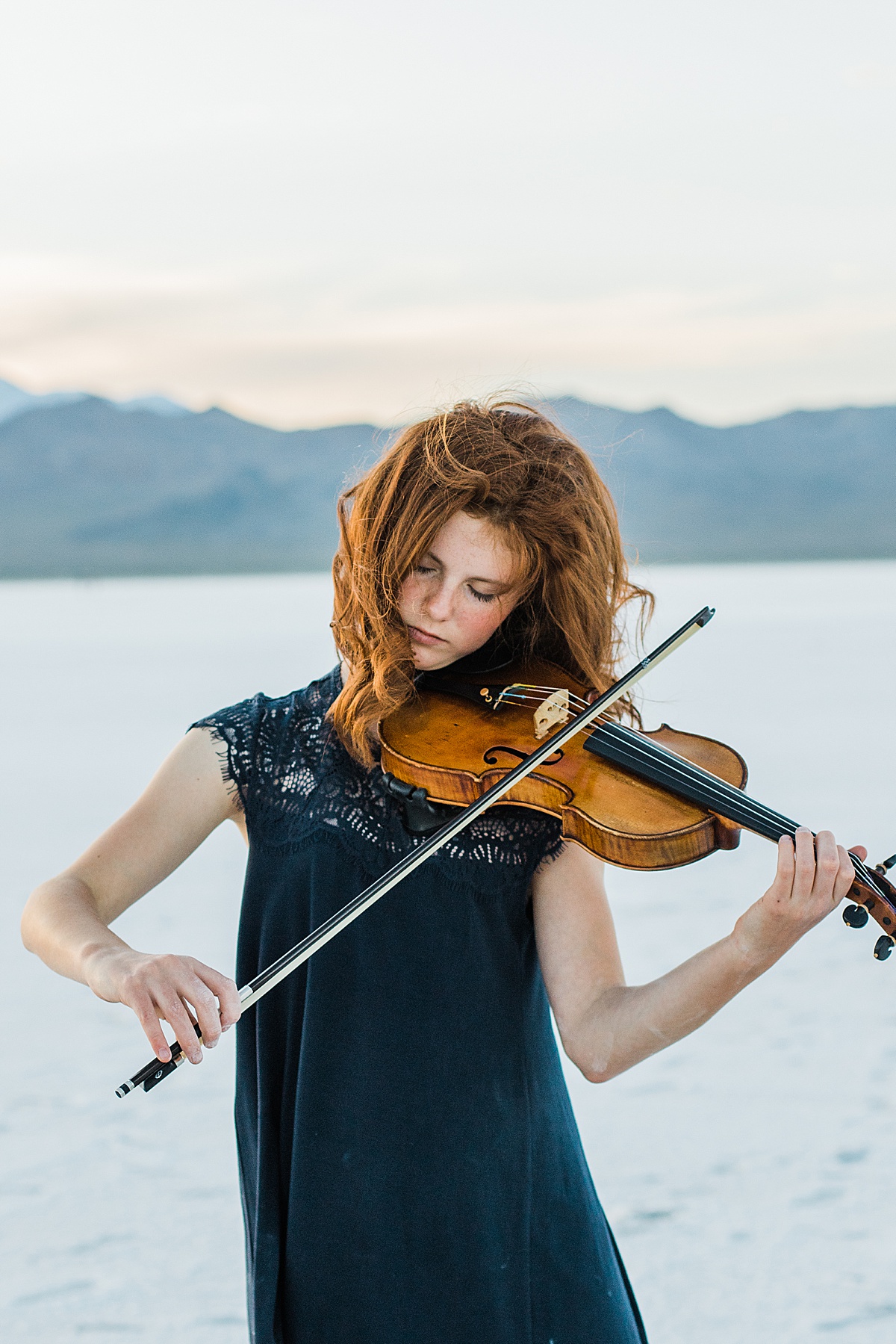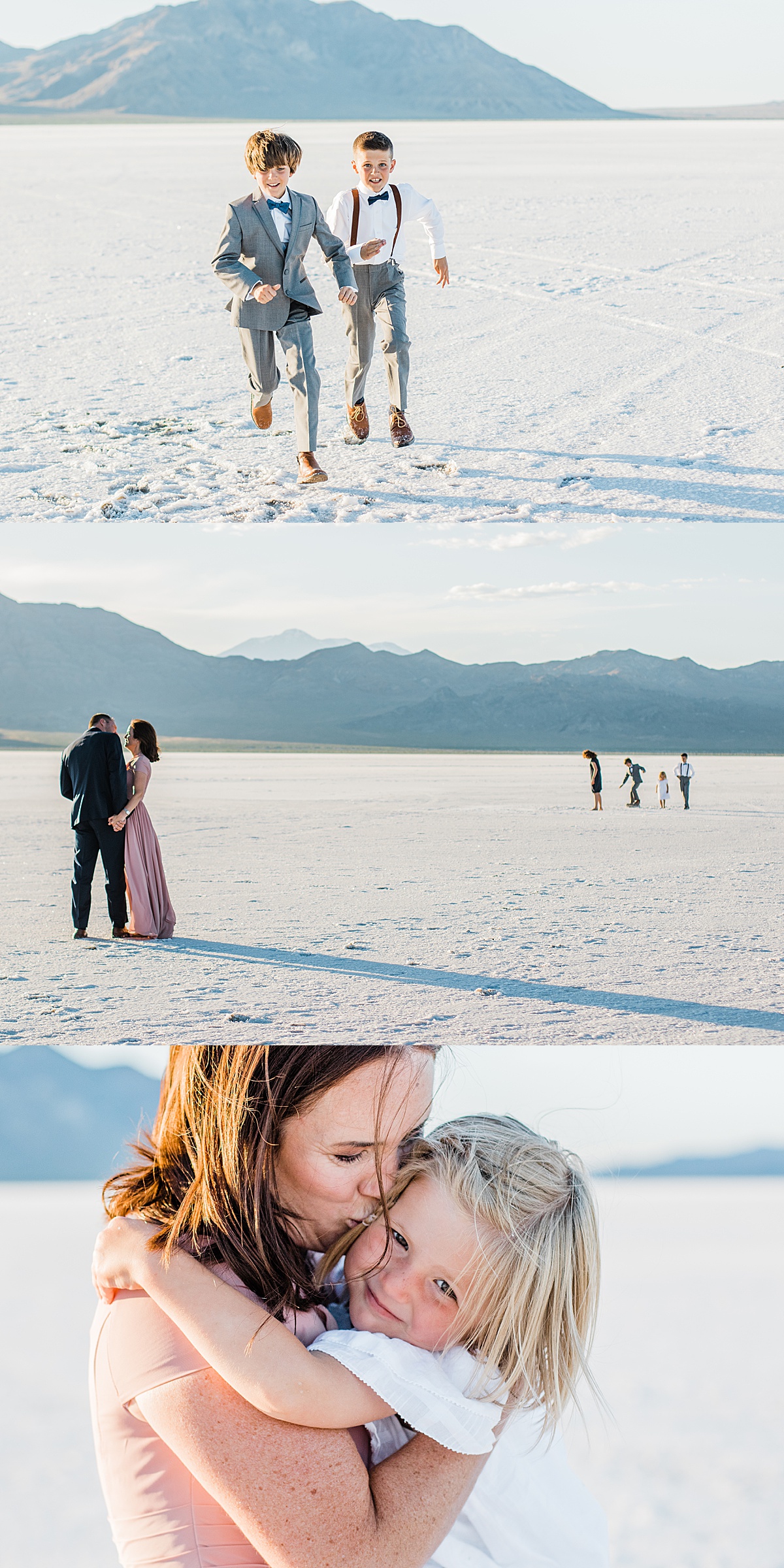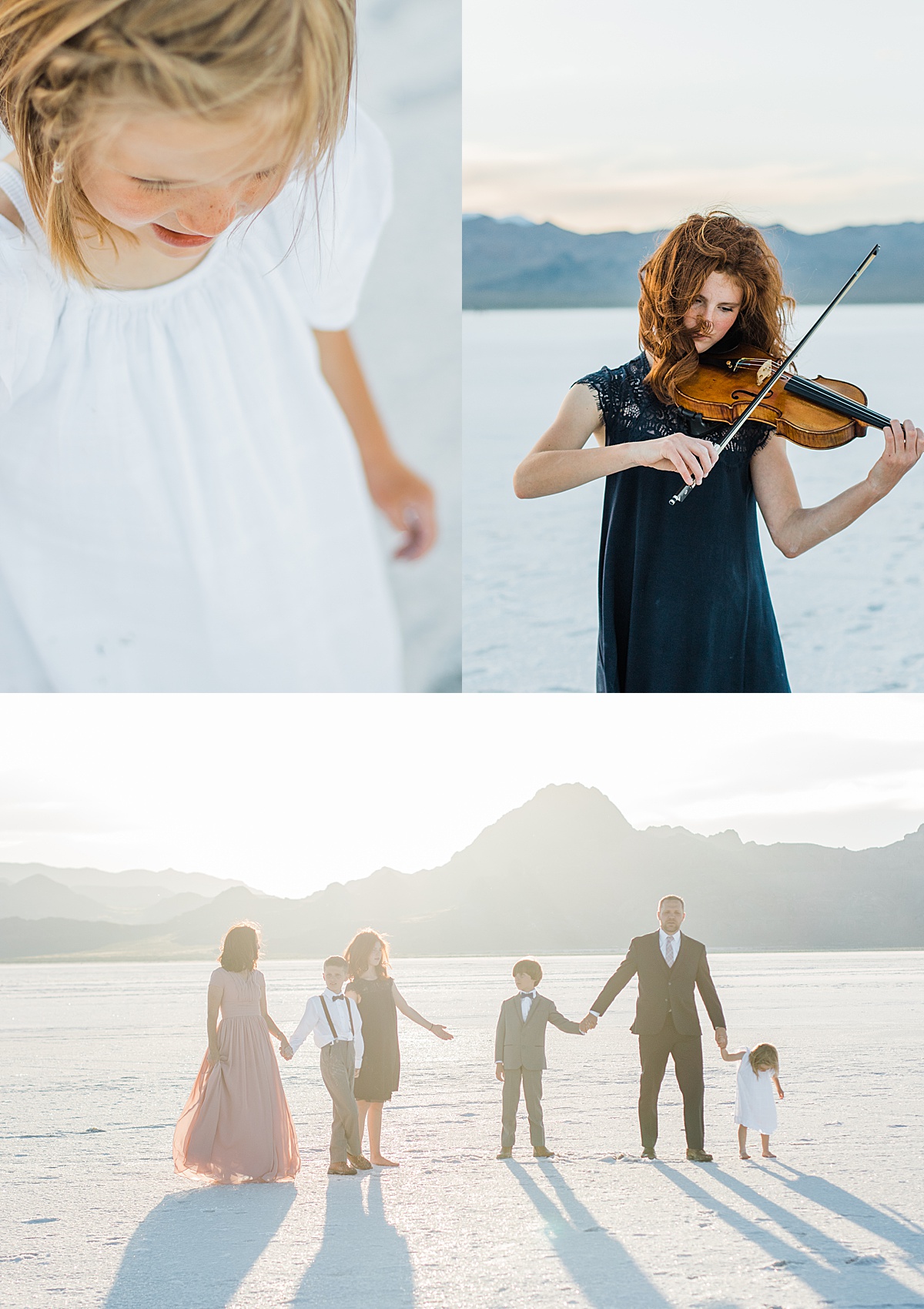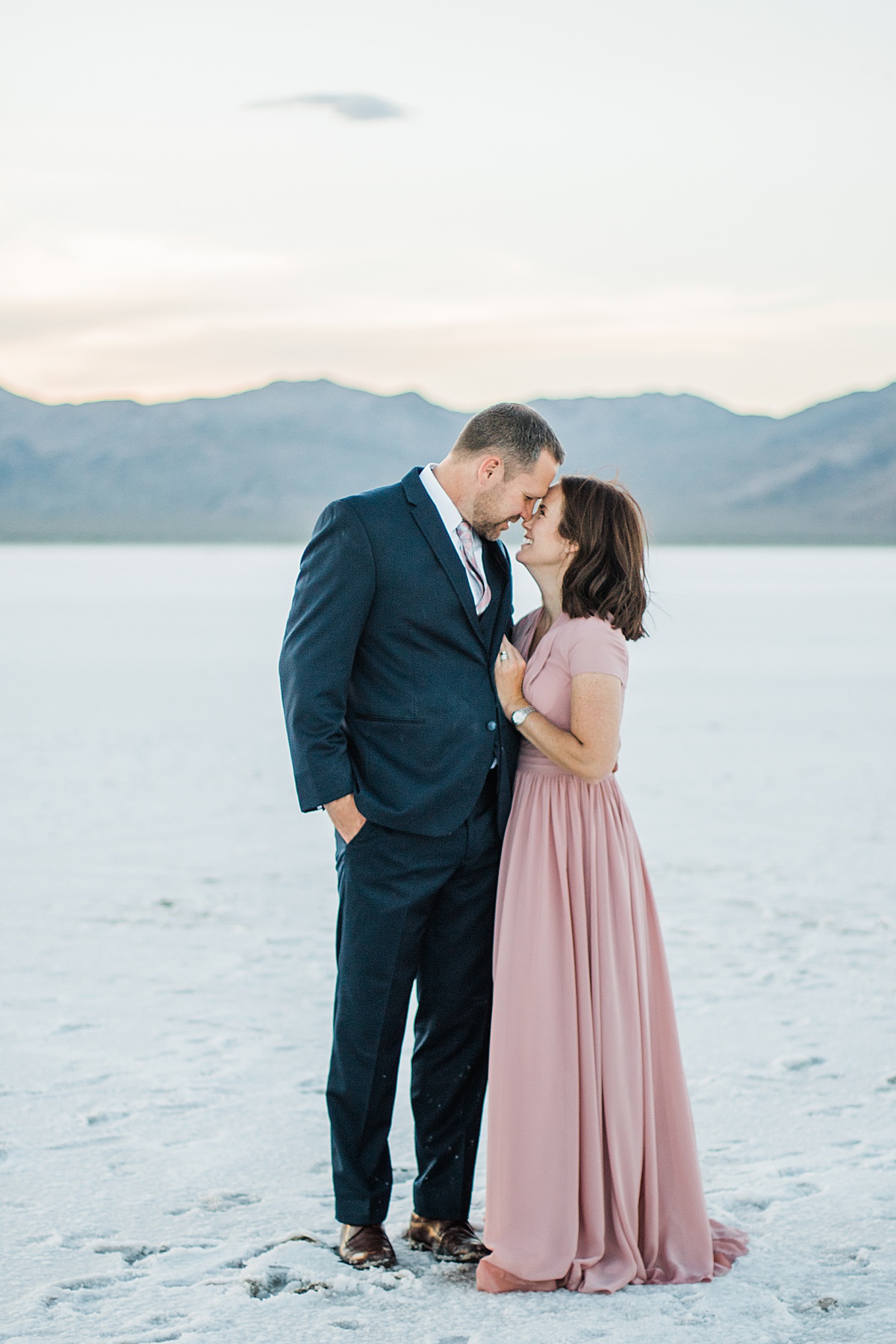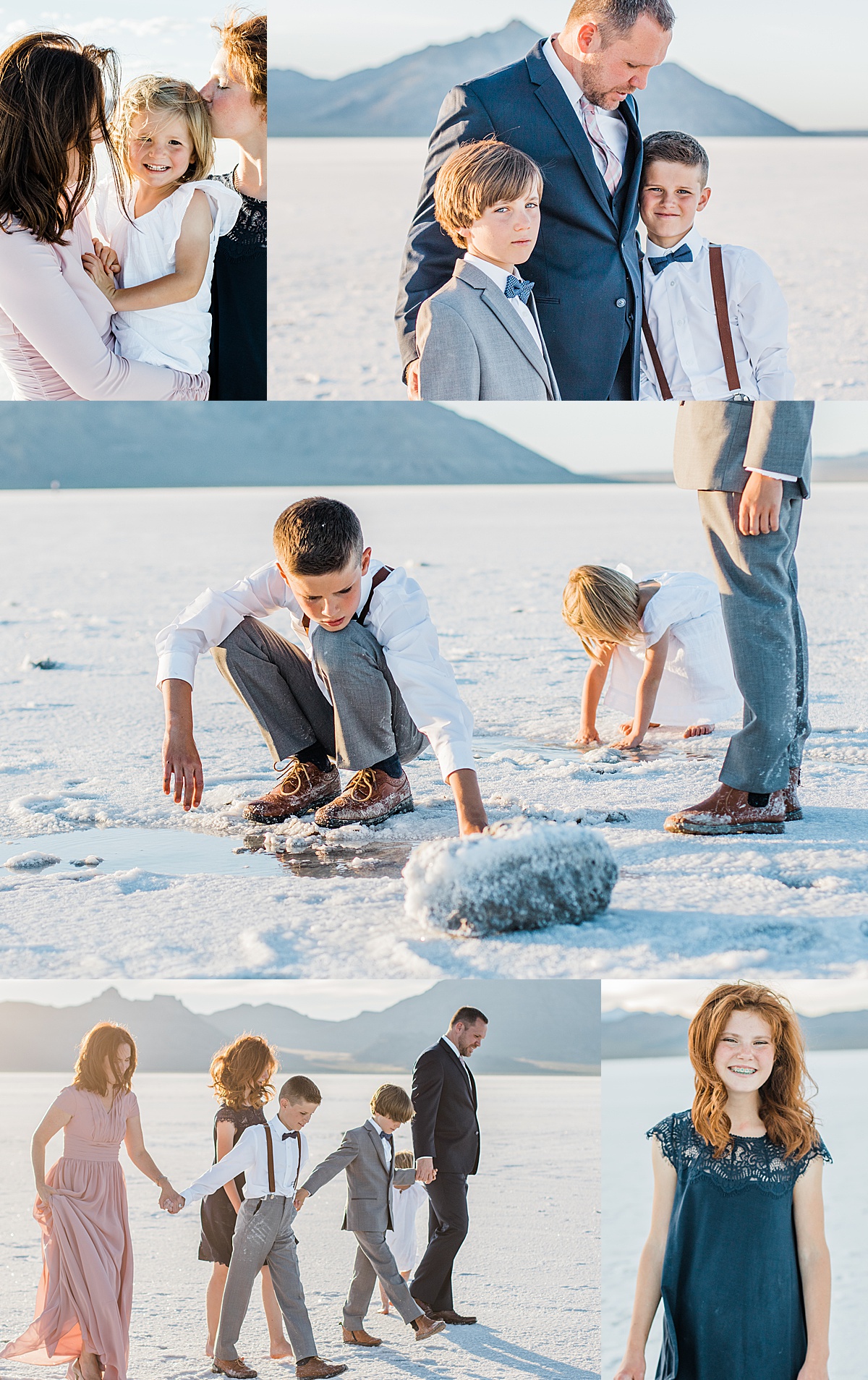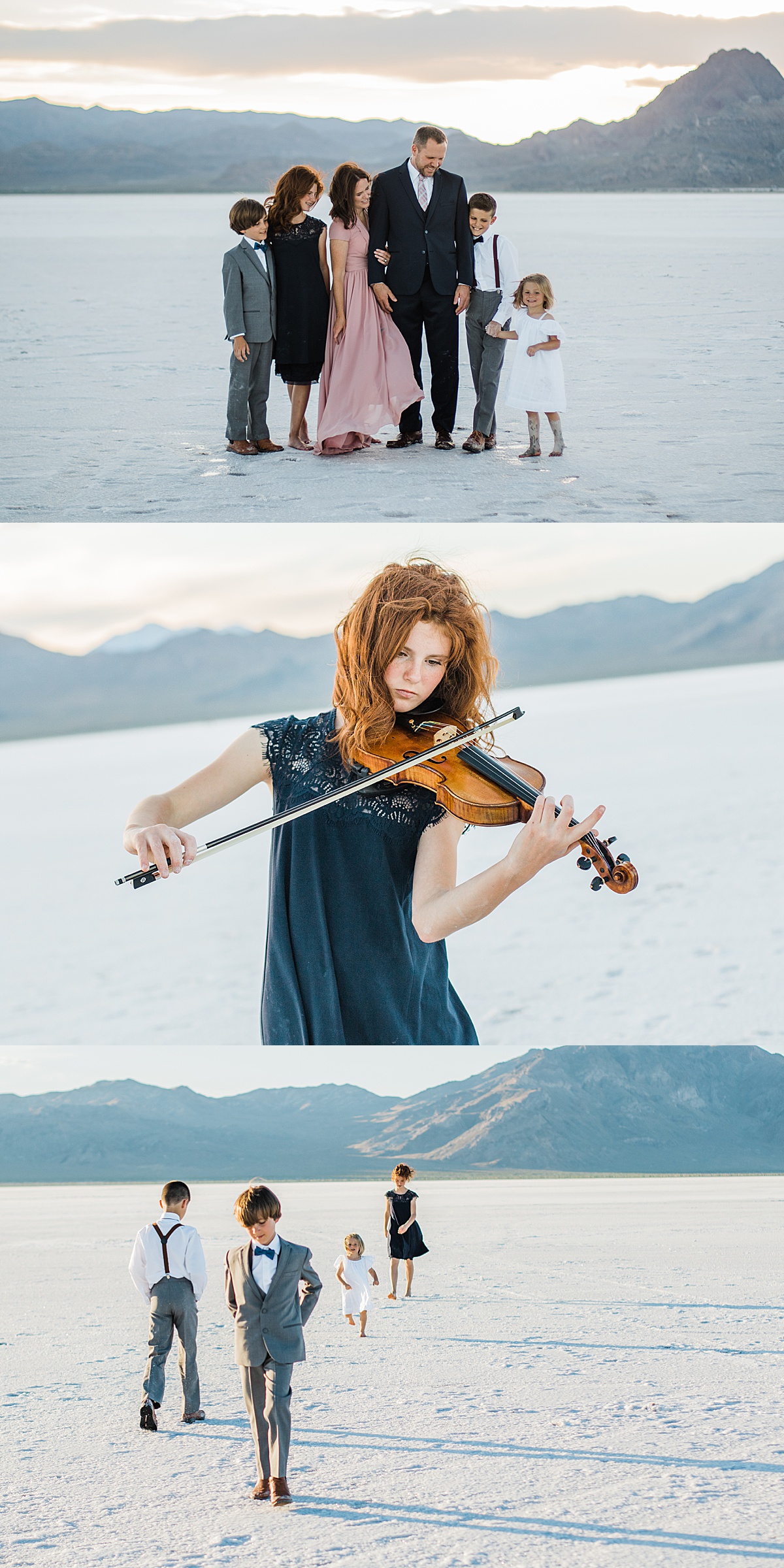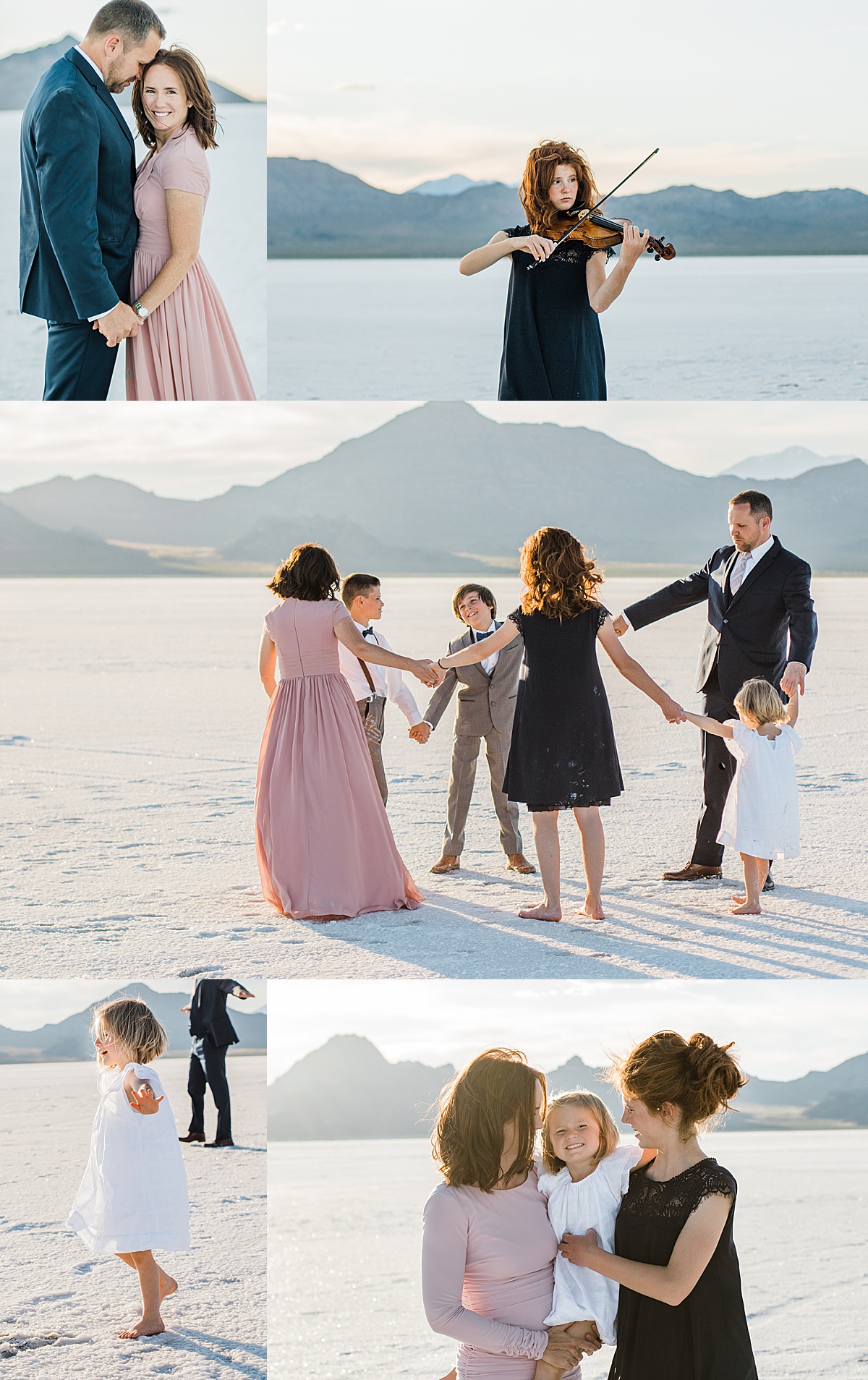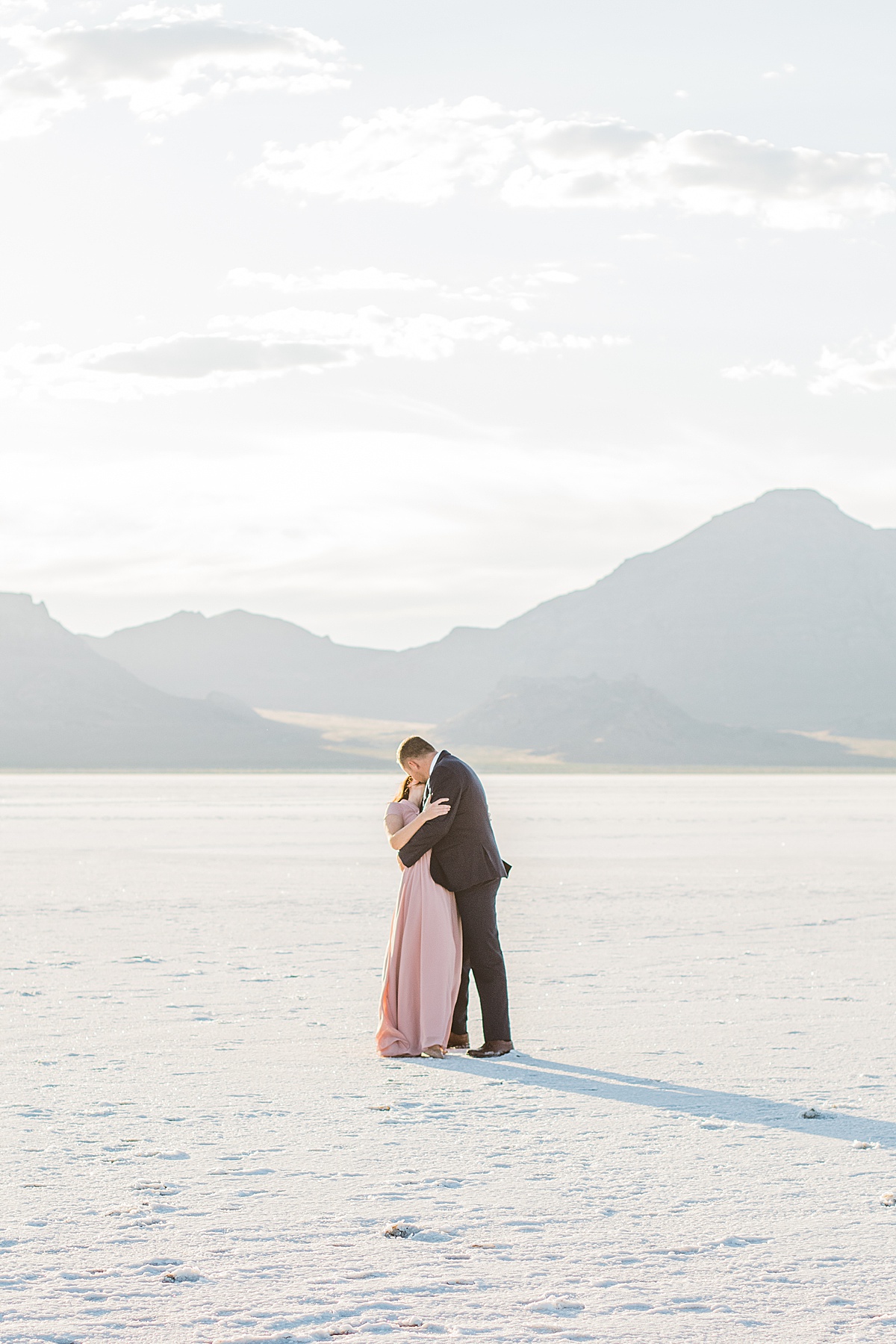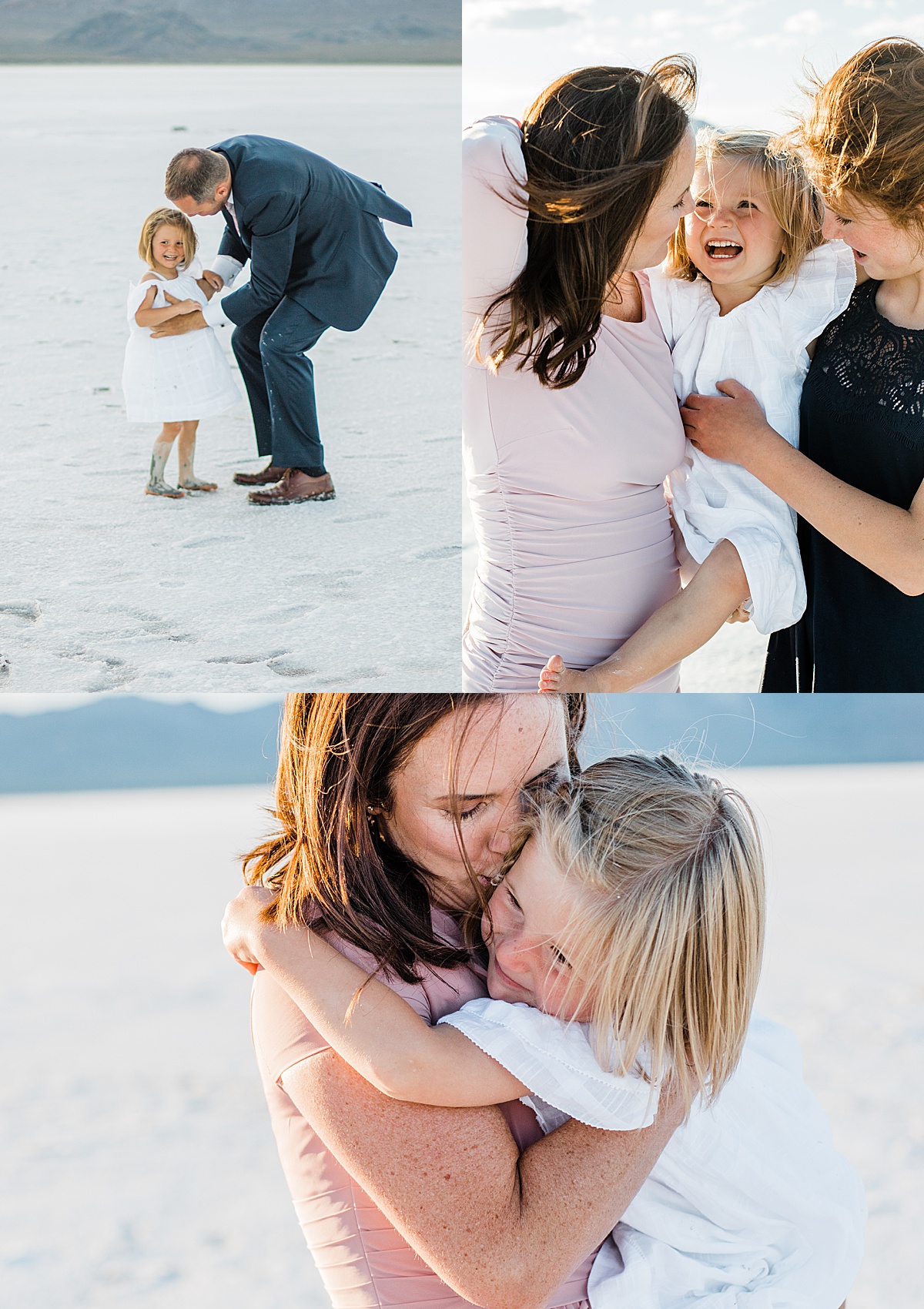 I'd love to work with you! Contact me to book your session! Check out more of my portfolio and stay up to date by following me on Instagram.