As a Queen Creek family photographer maternity sessions are some of my favorite! There is something so special and powerful about the season of pregnancy as a woman's body creates new life. When a woman accepts the journey of maternity they are accepting discomfort, pain, heartache, risk, uncertainty, power, change, transformation, growth, and most of all love. During your maternity session, I strive to capture all of those emotions and more because your journey will be individual, unique, and personal to you.
I'd love to work with you and tell this chapter of your story. Click here to book your session with Queen Creek Photographer Maren Elizabeth Photography. Or contact me for more information. To view more of my work and stay up to date, follow me on Instagram.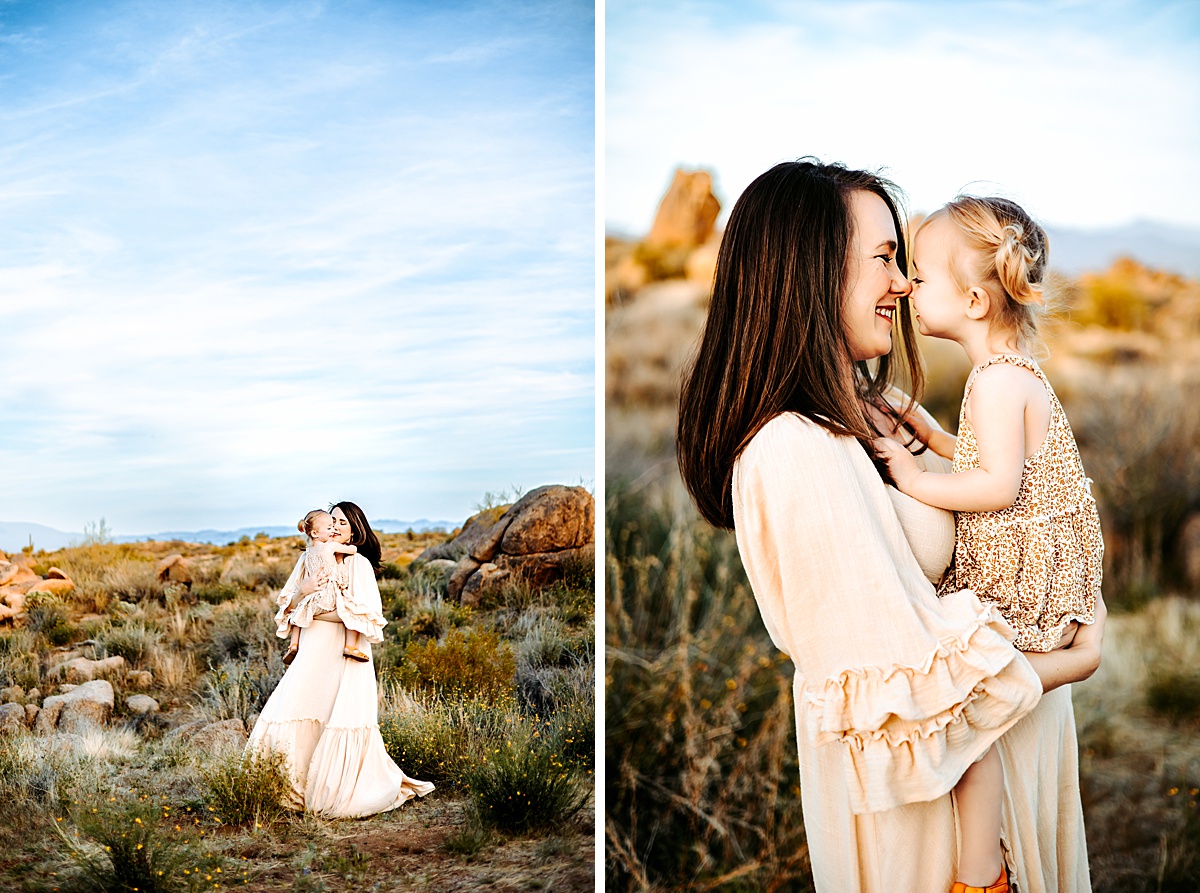 I couldn't resist sharing this behind-the-scenes capture of Dad and his little girl while I was finishing up with Mama. I just love everything about it.